Wordfeeder Health and Wellness PLR - Quality You CAn Bank On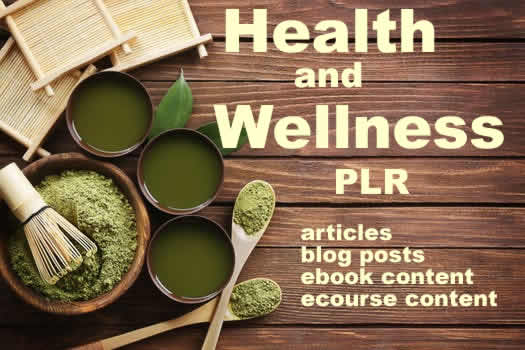 Hello, my busy health and wellness blogger! Do you find that there's never enough time to come up with fresh content for your website, blog, email newsletters, ebooks, and courses? Has hiring a ghostwriter proved frustrating for you?
I know this story all too well. A really good, reliable freelance writer can run you thousands if used consistently over time. More affordable sources of content usually mean that you must sacrifice quality.
The good news is that with Wordfeeder, you can have your content and profit from it, too.
Written by experienced professional writers and copywriters (mainly me, Dina at Wordfeeder, plus a few trusted writer friends), our health and wellness PLR promises interesting and accurate information, directly quoted sources, and high quality writing every time.
Why health and wellness? This is one of the most profitable niches online, and the market share has grown by leaps and bounds in recent years. Holistic health has gone mainstream, and the internet is the perfect source to seek and find information.
The Quality of Our PLR Articles is Seldom Matched
It's our goal at Wordfeeder to increase global awareness of holistic health solutions by adhering to the highest quality standards in our article publishing goals. If you're a natural health blogger, we want to be here for you, providing well-researched, well-written articles that you can confidently share with others.
This means that with every PLR article we create, you can expect the following:
Thoroughly researched information
Expert writing
Web-friendly formats for easy reading
Useful details that your audience will appreciate
Only the most trusted sources from well-known industry experts with proven credentials
Careful wording - avoiding making claims
Expertly worded disclaimers to keep you covered
How Can PLR Health Content Help You Succeed and Profit Online by Educating Others on Topics they want to know about?
There's definitely a formula for growing a following online and turning your blog and email list into an income generator. Here's the basic breakdown:
Step 1: Publish sound health and wellness information that people want and need! But why write from scratch when Wordfeeder has your articles and future blog posts already written?
Step 2: Make ebooks and special reports. You can use done-for-you content to do this. We have your content for you right here!
Step 3: Give away some of the ebooks and short reports. Make sure the topic is HOT!
Step 4: Sell some of the rest of the information. It could be in the form of an online course, an email autoresponder challenge, a private member area on your site, or a series of video tutorials.
Our PLR Content Goes Deep into the Details. Each Article Pack You Purchase Can Easily Become Its Own Ebook, or a Chapter in a More Comprehensive E-Guide
Your profit-producing plan can begin by creating a simple ebook. It could be a small ebook that you give away that features just one of our content packs, like say, "The Magic of Garlic as a Natural Remedy."
Or, it could be a more comprehensive e-guide that includes information from several article packs. You could sell your larger ebook - yes, people buy ebooks on the web all the time! But it's also important to advertise your ebook so people know about it.
Where to share the link to your Ebook Sales Page?
At the bottom of each blog post you create.
In the sidebar of your blog.
In the white space of your private member area if you host one.
In the descriptive content area of YouTube videos that you create.
In social media posts that you share on Facebook, Instagram, LinkedIn, Pinterest and more.
What other helpful items can you craft from the content we prepare for you?
These articles are being sold as PLR - Private Label Rights Content. That means that you get to edit, change, brand, and publish them under your own name in the following ways:
As blog posts or website articles. Posting a series on a single topic that you cover for a full month is a great way to get targeted readers. Share links to your blog on social as well!
As articles shared on social media. If you host a group online, it helps to post information your readers want and need. Post your articles there with a link back to your blog.
As ebooks that you share to grow your list. An opt-in gift is a common way to get more people interested in you and what you do.
As PDF ebooks that you sell under your own brand name.
As courses sent via email or hosted privately in an online conference room or private social media group such as Facebook
As email and social media challenges (think 30-day challenge, or 21-day challenge)
As email courses or an email series of tips. Autoresponders can be sent out every day for 5 days, every week for 4 weeks, or however you'd like to set yours up to go out automatically after people sign up.
As Pins. An eye-catching infographic and compelling lead-in brings them from Pinterest to your blog where they can learn more and sign up for your list!
As PowerPoint presentations - slide by slide, file delivered via link in an email.
As video slide shows. One short blurb or tip per slide, set to music, with images, works great.
As video tutorials - featuring you as the teacher, speaking about a topic. You can share the videos publicly to get known in your field. And you can also offer an upgrade option for people who may want a more in-depth learning experience.
Why is Health and WEllness PLR Perfect for blog monetization?
When someone is experiencing discomfort that is bad enough to be bothersome but not so serious that would warrant a trip to the doctor, they are impatient to find a remedy. Your readers live busy, active lives. If they can find a safe and reliable product to help them avoid sickness by increasing immunity and making them healthy, they'll take it! Even better if that remedy is sourced from nature.
Your Health and Wellness Audience is Likely to purchase the following in the name of getting healthy...
Hook yourself up with some Amazon product commissions. Here's a list of frequently purchased products:
Vitamin and mineral supplements
Probiotics
Essential Oils and Diffusers; essential oil-based products such as bug sprays
Herbal formulas and teas
Self-care practices such as yoga, tai-chi, meditation, tapping, acupuncture and more
Books and videos written by holistic health experts
Other wellness related products. Examples include air purifiers, sleep masks, neti pots, aromatherapy candles, chemical free cleaning solutions... the list goes on!
Your Blog Revenue Also Comes from PPC Ads
A high traffic blog can get a decent amount of income thanks to PPC and Native Ads in your blog posts, in the sidebar, and other spots on your blog. This is a legit way to keep passive income flowing in for sure.
The more time you'll have to set up creative monetization methods, the better off you'll be. And that's where our helpful private label rights articles come in.
streamline Your Marketing tasks - PLR is a Perfect Content Shortcut.
Here are just a few of the many ways you can use PLR (private label rights) content to get more projects done in far less time. Use PLR to streamline the following tasks that are necessary if you want to turn your blog into a revenue producing machine:
Routine blog post publishing


Newsletter creation

Social posting
And Let's Not Forget these income generators
Is your content publishing schedule falling short of success here as well? You know you need to keep up with…
Email challenge creation

Coaching package creation


Ebook development
Course launches
Big Value, Small PLR Packs
There's a human behind this content. It's me, Dina of Wordfeeder! I work hard coming up with awesome, informative articles and tips for you to share, grow your list, and rake in the profits online.
I know it's overwhelming to have a giant bundle of content sitting there on your hard drive... even if the value was SO worth the purchase! That's why I list my PLR Article packs in minis. At Wordfeeder, you get options. You get choices! When you click BUY NOW on our content, you get a list of reasonably-sized, reasonably priced mini content packs that are easy to work with and very pocket-book friendly. Buy one of them... buy ten of them... it's up to you.
Level 1 PLR Membership is FREE.
It doesn't cost anything to sign up for my list and automatically activate your free PLR member account. Log in any time, I have lots of free PLR goodies for you on the inside! But I do want to warn you, I'm a frequent emailer. You'll receive emails alerting you to the newest, hottest PLR releases and deals on Wordfeeder. And you'll also get updates of what other, top notch PLR sellers are offering! For my prolific bloggers, that's a really good thing. For others, maybe getting a daily deal via email isn't what you wanted. That's okay with me. :)
Subscribe or unsubscribe from my list any time. My advice is to sign up using an email address where you will be HAPPY to hear from us, AND that you check often. BUT I don't want to disrupt your workflow. So choose carefully! For myself, I set up a special email address where I route all of my incoming marketing and PLR mailings. You can do the same. It's a really good organizational practice to get into.
Free PLR Articles Just for Being a Member
Did you know that we have a ton of FREE PLR content that I add to on a regular basis? Once you check out via PayPal, you'll be able to log into your Wordfeeder member account to access this plus ALL the extra free online marketing tips I throw in just for being on my list. Simply go to the top menu and look under FREE PLR to see a list of awesome content to download right now!
UPDATE: WE HAVE PUT OUR Paid MOnthly HEALTH AND WELLNESS MONTHLY MEMBERSHIP ON HOLD.
People were starting to send me their monthly dues but the content was not available yet! So I have cancelled this option. We still offer done-for-you health and wellness packs ala carte. :) If you sign up for the below freebie, you'll be on my mailing list and can receive notification of the next health and wellness PLR pack that we release.
If you need Health and Wellness PLR content right now, visit these links:
FREE Essential Oils Q&A Content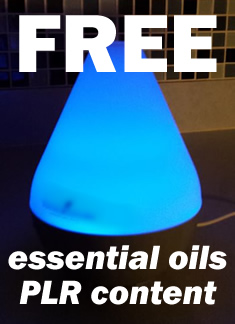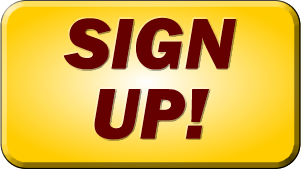 Feel free to sign up and receive a nice Try Before You Buy of our PLR articles.

Customers are loving this option! Check this page to learn all about it, read article titles that you'll receive instantly, and sign up.