Done-for-You Content with a Holiday Theme - Thanksgiving, Christmas, Gratitude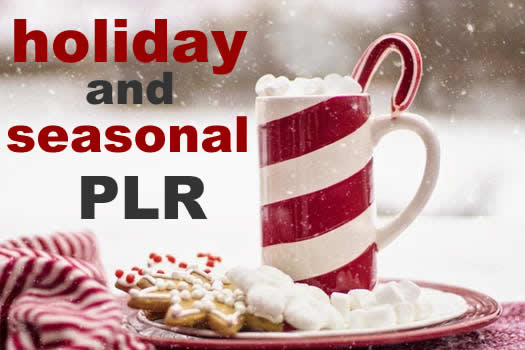 Run a 30-Day Gratitude Challenge - This Done-for-You Journaling and Article Content is SIMPLE to Set up as an Autoresponder Series, Blog or Social Media Posts!
Incredible Quality Thanksgiving PLR or Gratitude PLR to share or sell in November and December


Heyyy, SMART Coaches! Need done-for-you content with a gratitude theme? With our PLR Attitude of Gratitude 30-Day Challenge, you get FOUR versions of the file to use throughout the seasons.
:) So you can totally launch this as the 30 Days Blessed This Christmas instead.
For EACH day, you get to share ONE inspiring article plus a journaling assignment for your readers to begin their stress relieving, happiness inducing gratitude practice.
Searching for a Gratitude Challenge to publish this Thanksgiving season? This PLR pack includes 30 articles and 30 journaling exercises to present to your list. It's the complete content pack in Wordfeeder's "Attitude of Gratitude" 30-Day Challenge. Word count is approx. 17,500. Perfect to send in an autoresponder series of emails, post each day in your social media groups, make an ebook from, and publish on your blog.
Day 1. Trying on an Attitude of Gratitude
Day 2: Accentuate the Positive
Day 3. Slow Down. Take Time to Appreciate
Day 4. What Doesn't Kill You Makes You Stronger
Day 5: A Cup of Self Reflection
Day 6: Give Thanks for the Simple Pleasures
Day 7: Hard Times Help Us Appreciate the Good
Day 8. Nourish Your Soul
Day 9. Surprise Gifts from Unexpected People and Places
Day 10. Celebrating the Moments Between the Moments
Day 11. To Be Positive and Present, Take Your Cue from a Child
Day 12. Appreciating the Wisdom of Our Elders
Day 13. Grateful for Your Family in All Their Beautiful Imperfection
Day 14. Commune With Nature
Day 15. Grateful for Your Powerful, Miraculous Body
Day 16. Grateful for Your Powerful, Amazing Mind
Day 17. Special Needs Folks Remind of What's Really Important
Day 18. Grateful for Creature Comforts
Day 19. Honoring Your Mother and Father
Day 20. Challenge Yourself to Live in the Present Moment
Day 21. Ode to the Bountiful Harvest
Day 22. Grateful for Friends Near and Far
Day 23. Happy About Your Life's Work
Day 24. Celebrating Beautiful Differences
Day 25. Appreciating Other Cultures
Day 26. Beautiful Music Makes Life Worth Living
Day 27. Your Inner Child is Calling
Day 28: In Awe of Our Precious Planet
Day 29. Heart and Home
Day 30. Be Grateful for Friends
Closing Remarks
BEAUTIFUL IMAGES are sold separately to use when you publish this content.
Please see checkout for details.
Here's a screen shot of the content.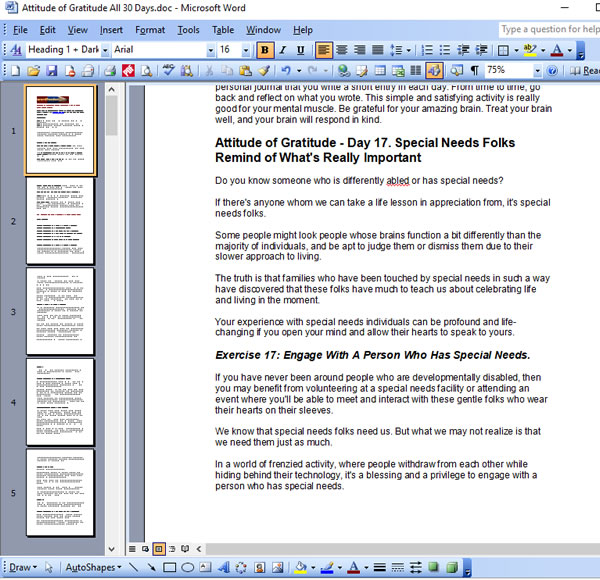 Images sold separately, designed by Michele Neisler:

You Also Get These 3 Additional Versions of the Same Content for ONE Low Price
After you check out, just log in and you will see these files in your Wordfeeder member account.
Order now and you can have this launched in time for Thanksgiving season.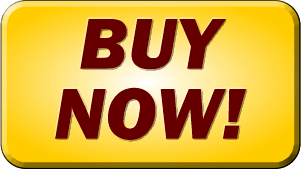 Buy now opens up to a new window where you can learn more and order.
---
"Holiday Stress" PLR Articles or Ebook Content: Because Christmas Posting Doesn't Have to be Stressful.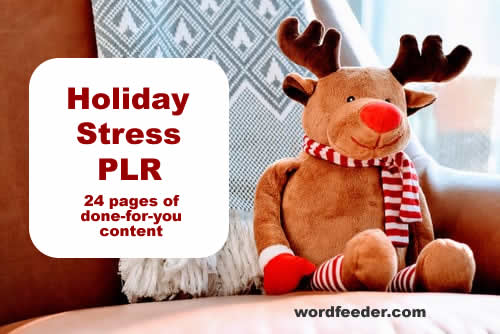 Each article contains an average of 1,000 words, give or take! That's not typical for your garden variety PLR package. :)
Holiday Stress Articles - 10 Total - 10,230 words
Here's what's included:
1. Finding it in Our Hearts to be Kind This Christmas Season
2. Married Christmas: Coping with Spousal Stress This Holiday Season
3. Holiday Stress Coping Skills and Great Ideas for Working Moms
4. Holiday Stress Survival Tips for Introverts - 1,412 words
5. How Much is Too Much Holiday Fun? Setting Limits During the Busiest Time of Year So We Can Enjoy More and Stress Less
6. How to Ease Family Stress Around the Holidays
7. Just Say No to Holiday Stress
8. Self Care Rituals to Unwind During the Busy Holiday Season
9. Surefire Ways to Avoid Holiday Gift Related Stress and Confusion
10. Take the Stress Out of Christmas Shopping
NOW $17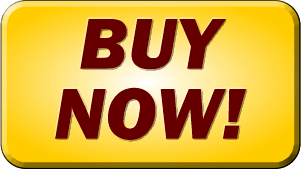 Buy now opens up to a new window where you can learn more and order.