It's Going to be a Low Carb Christmas
(Thanks to done-for-you content from Wordfeeder)
NEW! 50 Low Carb Holiday Meal & Dessert Ideas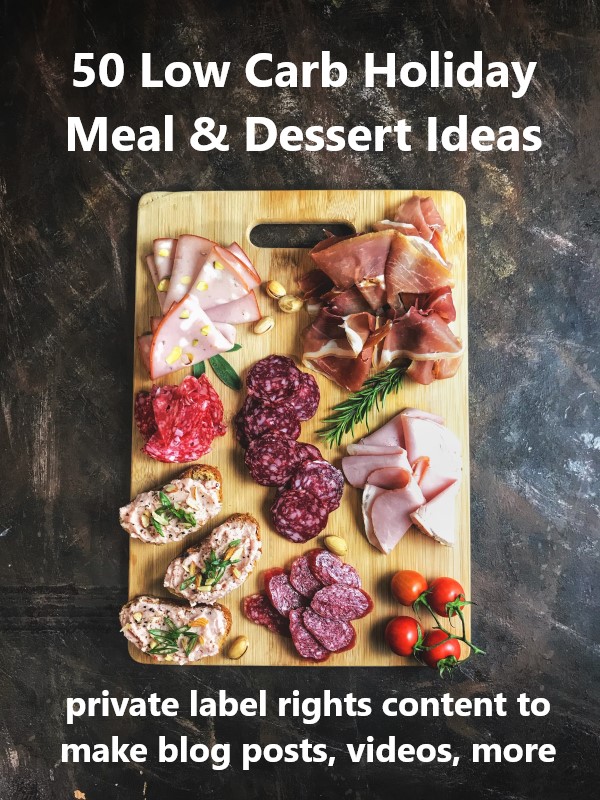 Special BONUS GIFT of 26 Beautiful Low Carb Holiday Meal Images - Medium JPG Files - Free With Purchase of this Written Set of Tips!
Set up these helpful written tips to create any of the following:

Low-Carb Video Slide Show Content

Low Carb Holiday Pages of Your Blog or Website

Low Carb Articles for Your Weight Loss/Low Carb Member Area

Another Issue of Your Low Carb Newsletter

A "Low Carb Tip a Day" Email Series for the Holidays
Comes with Bonus Images: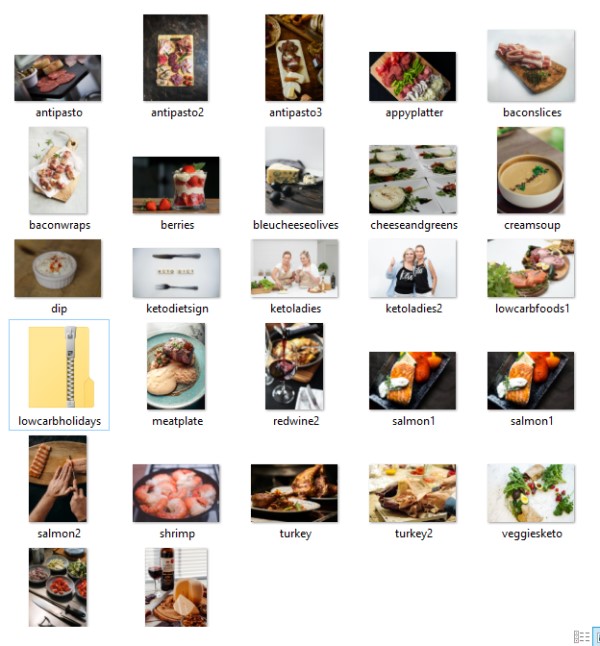 Regularly $27

1. Roast Tomatoes Dressed in Herbed Vinaigrette
2. Pickle and Cucumber Salad
3. Roasted Jerk Chicken Thighs
4. Spinach and Feta Stuffed Portobello Mushrooms
5. Creamy Cauliflower Soup
6. Baked Asparagus Topped with Creamy Fontina Cheese
7. Grilled Sausage and Fresh Sea Scallops Medley with Chunks of Garden Veggies, Herbs and Lemon Wine Broth
Regularly $17
Sales page is here, read writing samples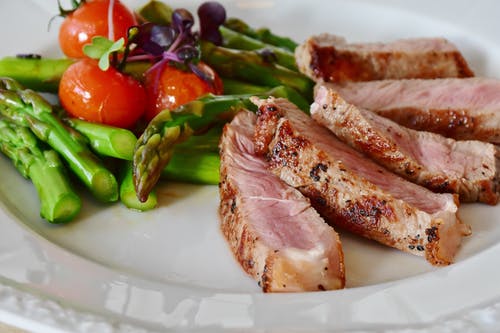 Recipes include:
7 Low Carb Grilling Themed Meals, including 19 Recipes - 3,743 words total
MEAL 1
Grilled Pork Loin with Olive Oil, Lemon and Herb Dressing
Asparagus, Grilled and Chilled
MEAL 2
Jalapeno Jack Cheese Burgers with Bleu Cheese Topping
Summertime Cabbage Slaw With Fresh Cilantro
MEAL 3
Grilled Portobello Mushroom and Fresh Mozzarella Over Mesclun Greens
Avocado, Onion and Tomato Salad with Crumbled Bacon
MEAL 4
Skewered, Grilled Shrimp Jamaican Jerk Style
Greek Yogurt Dressing
Cucumber and Onion Salad
Lightly Grilled Strawberries Over Baby Spinach With Balsamic
MEAL 5
Marinated Grilled Chicken Thighs
Grilled Eggplant, Mushroom and Bell Pepper Trio With Garlic and Vinegar Dressing
Fresh Berry Medley
MEAL 6
Tangy Peanut Chicken Kabobs
Ginger Sesame Shirataki Noodle Salad
Green Beans and Scallions
MEAL 7
Lamb Burgers
Cold Curried Cucumber Soup
Tomato Mozzarella Salad
Regularly $12
Low-Carb Favorite Recipes with PLR Rights" - 3500+ words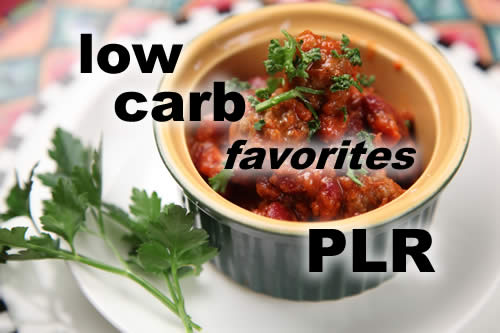 What's Included:
1.         Poached Eggs with Asparagus and Avocado Recipe
2.         Spinach Frittata Keto Friendly Recipe
3.         Keto Friendly Mini Cheddar and Veggie Egg Cups Recipe
4.         Keto Friendly Balsamic Steak Salad Recipe
5.         Low Carb Slow Cooker Salsa Chicken Recipe
6.         Slow Cooker Beanless Chili Recipe for the Low Carb Crowd
7.         Healthy Low Carb Shrimp with Vegetables Recipe
8.         Keto Friendly Turkey Meatloaf Recipe
9.         Cod with Mushrooms and Red Pepper Relish
10.       Healthy Low Carb Grilled Chicken Salad Recipe
11.       Low Carb Spicy Stuffed Bell Peppers
12.       Low Carb Chicken Meatballs with Tomato Sauce
Regularly $12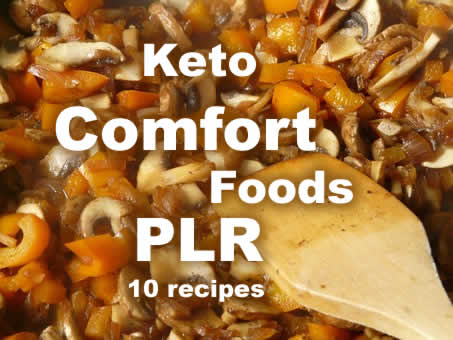 Titles include:
Keto Beef Stew with Turnips and Mushrooms
Keto Baked Chicken With Cruciferous Vegetables
Keto Pork Roast With Mushrooms, Parsley and Spinach
Keto Spaghetti Squash and Meatballs
Keto Eggplant "Lasagna" with Spinach, Peppers and Portobell
Keto Pork Ribs in the Slow Cooker with Low-Carb Coleslaw
Savory Keto Pork Chops with Mushroom Sausage Stuffing
Keto Sausage Stuffed Peppers with Eggplant, Olives and Celery
Keto Pot Roast With Turnips, Celery and Kale
Keto Chicken Paprikash with Noodles
Regularly $22
"Low-Carb Comfort Foods" PLR Pack 2 - Recipes with PLR Rights to Publish as Your own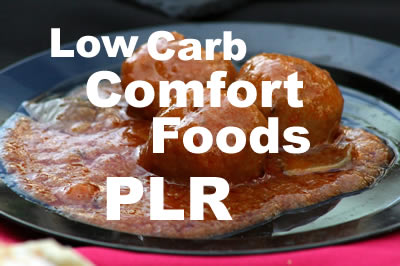 Includes the following titles:
Low Carb Hungarian Stew

Keto Friendly Cauli Rice Recipe

Slow Cooker Balsamic Chicken Thighs with Tomato, Green Pepper and Eggplant

"Grilling-in-the-Snow" Keto 3-Cheese Burgers with the Works

Chicken Marengo

Low Carb Swedish Meatballs

Swiss Chard with Garlic and Lemon

Creamy Spinach Soup

Cauliflower Crust Pizza Topped with Veggies

Low-Carb Italian Meat Loaf
Regularly $17
Low Carb Recipes for Fall Cooking Plus Articles & Amazon Product Descriptions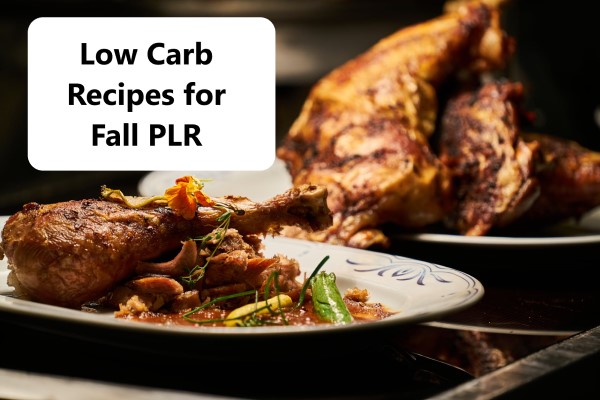 Articles:
• Is There Such a Thing as Too Much Protein on a Low Carb Diet?
• Why Are They Called Carbohydrates?
• What Are Some Tips for Staying Low Carb When You Have a Family to Feed?
Low Carb Recipes for Fall Cooking
• Sausage-Filled Spaghetti Squash
• Mediterranean Turkey Meatballs on a Bed of Zoodles
• Lamb Chops, Sauteed Mushrooms and Creamy Cucumber Salad
• Shrimp Alfredo with Zoodles
• Greek Chicken and Fresh Veggie Medley
• A Taste of Low Carb Thanksgiving Any Night of the Week
• Low Carb Thai Noodle Bowl with Fresh Seafood and Veggies
• Low Carb Cauliflower and Asparagus Cream Soup
• Seared Salmon With Fresh Greens and Cottage Cheese Product Descriptions from Amazon
• 7-Blade Spiralizer
• 4-in-one Cast Iron Cooker Combo
• Mandolin Slicer
• Kitchen Shears
Reg. 24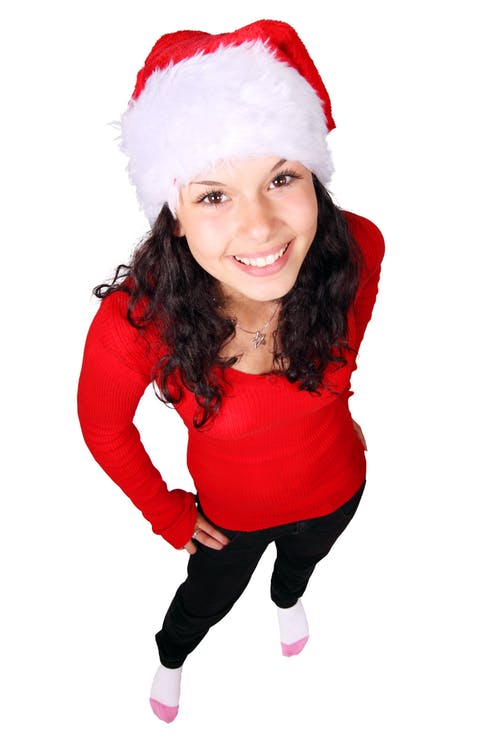 Keto-Friendly Low-Carb Christmas or New Year's Menu - 14 Recipes- 2,672 words
Bacon-Wrapped Bell Pepper Bites with Horseradish Cream Cheese
Warm Feta, Spinach, Olive and Cream Cheese Dip
Savory Chestnut Bacon Spread
Tricolor Marinated Peppers
Antipasto Platter
Grapefruit Blueberry Cups with Fresh Mint
Horseradish, Bacon and Pimiento Deviled Eggs
Creamy Crab and Water Chestnut Dip
Shrimp Scampi Spaghetti Squash Bake
Succulent Roast Beef
Herbed Rosemary Pork
Parmesan Broccoli
Prosciutto- and Swiss-Rolled Asparagus Tips
Coconut Snowballs
Regularly $21
Low-Carb Thanksgiving Recipes with PLR Rights to Publish as Your Own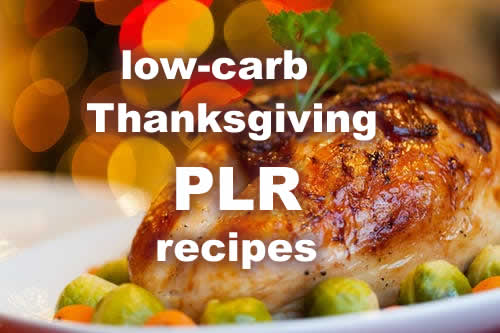 Sales page is here
PART 1: INTRO - including foods to avoid, and foods to enjoy for your low-carb Thanksgiving meal.
PART 2: Recipes:

1. Creamy Smoked Salmon Dip
2. Buttery Bacon Clam Dip With Veggie Slices
3. Cream of Celery Soup
4. Cream of Asparagus Soup
5. Savory 4-Mushroom Soup
6. Field Greens With Cherry Tomatoes, Macadamias, Tart Cranberries, Cheese Crumbles and Vinaigrette
7. Roasted Thanksgiving Turkey
8. Smoked Turkey Breast With Bacon
9. Roasted Sage Chicken Stuffed With Sausage, Mushrooms and Celery
10. Spaghetti Squash Walnut Casserole
11. Creamed Turnips and Onions
12. Mushroom and Spinach Medley
13. Low Carb Swiss Chard Casserole
14. Broccoli Cheese Bake
15. Tangy Cranberry-Berry Medley
16. Roasted Fresh Chestnuts
Regularly $22
Pick and choose from the packs above... you can't lose with our high quality, low carb PLR!