Life Coaching PLR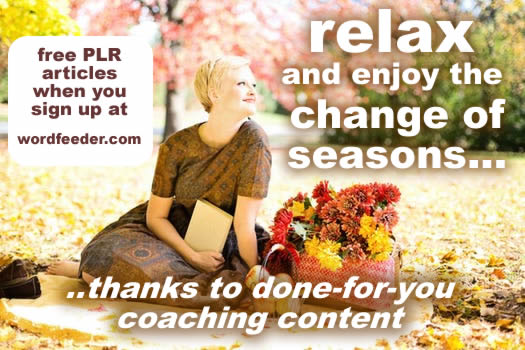 Life Coaches, Counselors, Therapists: Tired of trying to write all of your website content, articles and marketing materials from scratch? Here at Wordfeeder, we have some great done-for-you content options that will save you thousands of hours each year.
Join the Smart Coaches Club and Get Instant Access to Our Content Freebies Now
Here are a few freebies to kick off your NEW mission of creating MORE sellable info products in LESS time:
FREE Coach's Brainstorm: 43 Awesome Ideas for Your Next Coaching Ecourse

FREE "About Page Copywriting" Template for Your Personal Use or for Sharing With Clients

FREE Ecourse Creation Tutorial for Coaches and Experts
Again, this is just a taste of all the free stuff you get when you sign up for a Wordfeeder membership. You ALSO get free PLR articles to publish in all kinds of hot, sought-after niches... low priced content deals that you'll only find on the inside... recommendation to other, trusted PLR content providers and more.
Sign up for your FREE PLR Coaching Content membership right now:

---
We have 4 PLR Monthly Memberships in development. The Life Coaching and Business PLR Memberships promise 30 articles each month at $14.97. First month is just $9.97 intro pricing. Access the most recent articles immediately with your first payment. You also get access to any pre-existing content in our monthly download area. Cancel via PayPal any time.
Our Weight Loss and Low Carb PLR Membership is just $11.97 per month for 10 new articles or recipes. First month is $7.97 intro pricing.
We may also launch Health & Wellness, and Home & Family PLR memberships. We'll let you know if and when that happens. Meanwhile, log in and download free PLR while you wait!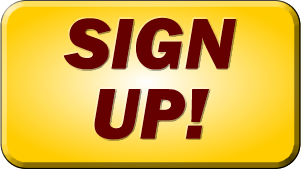 Sign up using the above button. Or, learn more on the full sales page here.