Serving Up Low Carb Lunch Recipes to Satisfy Your Keto-Curious Readers

Hey there, Dina here from Wordfeeder PLR. Are you publishing articles on low-carb eating and the ketogenic diet? Not only do we have a pack of well-written keto articles for you to share on your healthy lifestyle blog... but once you get a taste of those, you'll want to place your order for some low-carb recipes on the side.
I just spent a few days reworking the following:
Help yourself to a slice of multi-billion-dollar profit potential with this PLR pack of Low Carb recipes that's all ready to be consumed by your eager readers.
Ketogenic Diet, Facts and Stats:

Officially trending with Silicon Valley's Elite as of spring 2017

Named one of the hottest health and wellness trends to watch for in 2017

Touted as a dieting alternative for diabetics and obesity
Get a Taste for the "Let's Go Keto!" PLR Recipe Content from Wordfeeder - Here's what we've just cooked up!
Here's what's included in our Keto-friendly, low carb lunch recipe pack:
1. Spinach Salad with Warm Bacon Dressing Low Carb Lunch
2. Shrimp and Cheese Omelet
3. Tandoori Chicken Wings With Yogurt Dipping Sauce - Low Carb Lunch
4. Chicken Breast Stir-Fry
5. Bacon Cheeseburger Keto Friendly Lunch Idea
6. Low Carb Chili with Black Soybeans
7. Tofu-Roni and Cheese Low Carb Mac N Cheese Alternative
8. Tuna and Avocado Salad Ketogenic Friendly Lunch
9. Ham and Cheese Log - Keto Diet Lunch Recipe
10. Garlic Aioli Chicken Wrap
11. Egg, Tomato and Parmesan Bake
12. Keto Lunch Recipe: Canadian Cheddar Soup
13. Celery and Salami Roll-Ups Keto Friendly Lunch Idea
14. Pumpkin and Macadamia Soup Low Carb Recipe
15. Sausage Frittata Low Carb Lunch Idea
16. Egg Drop Chicken Soup Low Carb Recipe
17. Ham, Cheddar and Asparagus Bake
18. BLT Roll-Up Low Carb Lunch Idea
19. Egg Salad With Salad Greens

I'm currently offering the private label rights to these recipes for just $3.95.
Heap a healthy serving of low-carb recipe goodness on your plate today!
NOW ONLY $3.50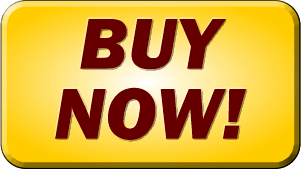 NOTE: When you click the above button, you'll see choices in the checkout area for ALL of our current keto article and recipes PLR packs. You do not have to order these on separate sales pages. You can grab one, some, or all right here. Please click for the list of choices.

THANKS for purchasing PLR content from Wordfeeder. I hope you find value in this excellent quality Ketogenic Diet content that I've created for you. And THANK YOU for supporting my freelance business. CHEERS to you in yours!