MCS (Multiple Chemical Sensitivity) Articles PLR Pack 4
2,341 words of content to make money on your blog with while helping others. Now only $12!
Ready to tap a micro niche with strong affiliate sales potential? Multiple Chemical Sensitivity is a HOT topic that's gained global attention in recent years. The main reason is because this illness continues not to be acknowledged by world health organizations, yet millions of people claim to suffer from a variety of debilitating symptoms after exposure to so-called low levels of environmental toxins.
People with sensitivity to chemicals or "sick building syndrome" as it's also known are your ideal audience in desperate search of natural and holistic cures. You can offer them tons of advice, information and products to help ease their symptoms and reduce the toxic burden on their bodies and in their environment. From air purifiers to safe and nontoxic ceramic space heaters, to vegetable juicers to herbal detox treatments... the list of potential products these folks are ready and willing to buy is extensive.
Wordfeeder has the pre-written Multiple Chemical Sensitivity articles you need to tap this lucrative micro niche.
Our budget-friendly private label rights articles feature a ton of information and tips for MCS sufferers.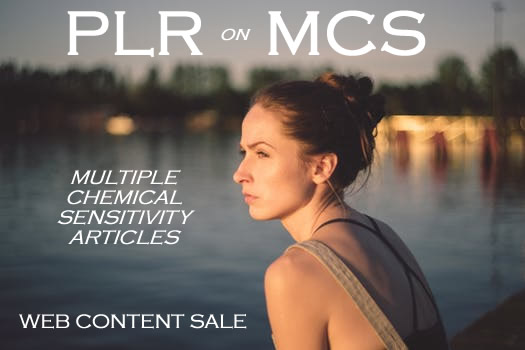 So, if you're a health and wellness blogger... have you've picked up your articles about Multiple Chemical Sensitivity from Wordfeeder yet? We have four packs available for instant download via the Wordfeeder PLR member site.
"Living and Coping With MCS (Multiple Chemical Sensitivity" PLR Pack 4 includes:
2,431 words total - including 3 longer articles that are perfect for creating blog posts with lots of links to products, and native PPC ads. Content includes:
Where to Live if You're Chemically Sensitive

Best Types of Home Heating Systems for People with Chemical Sensitivity

Can Yoga Reduce Chemical Sensitivity?



Living and Coping With MCS (Multiple Chemical Sensitivity) PLR Pack 4 is currently priced at just $12! And, when you click the BUY NOW button below you'll be whisked away to a checkout page where you can view ALL of our high quality MCS article content packs. Check off this one, or grab them all to post on your blog, make an ebook, turn into an ecourse or whatever else you may desire!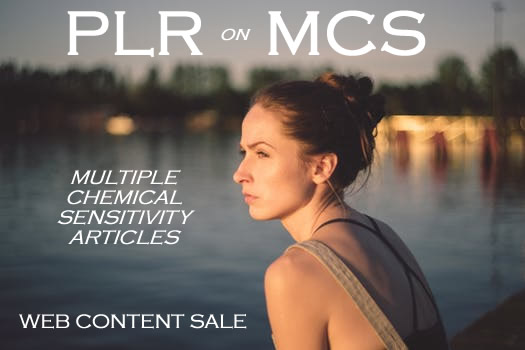 Give Them What They Want: Natural Cures!
So, let me tell you a bit more about the MCS micro niche. This is an audience of ready buyers who would do almost anything to cure their many ailments that occur as a result of breathing or coming into contact with chemical substances in the environment. Most medical doctors don't have much to offer in the way of help for people who claim to react adversely to chemical smells. So this sends MCS sufferers right to the internet in the hopes of finding relief through a variety of detox methods and ways to reduce toxins in their environment.
If you're ready to set those articles up on your blog, you're going to need some links to quality products that MCS sufferers would be likely to buy. I've listed them right on this page! Just do a copy-paste right now and pop them in a document on your computer, so you'll remember to start building your MCS blog (or MCS section of your existing health and wellness site) very soon. And if you lose track of where you put the document of links, no worries. I've made them accessible via your Member area once you order this content. So you can grab the links and re-download any time.
Here's Your FREE List of Amazon Products that Multiple Chemical Sensitivity Sufferers are Likely to Buy
Note: You really need to get all 4 article packs from Wordfeeder if you intend to market these products. You can do that at checkout at the bottom of this page.
BOOKS
Multiple Chemical Sensitivity: A Survival Guide (Second Edition)
Explaining 'Unexplained Illnesses': Disease Paradigm for Chronic Fatigue Syndrome, Multiple Chemical Sensitivity, Fibromyalgia, Post-Traumatic Stress Disorder, and Gulf War Syndrome
TOX-SICK: From Toxic to Not Sick by Suzanne Somers
Healing Yoga: Proven Postures to Treat Twenty Common Ailments—from Backache to Bone Loss, Shoulder Pain to Bunions, and More
The iRest Program for Healing PTSD: A Proven-Effective Approach to Using Yoga Nidra Meditation and Deep Relaxation Techniques to Overcome Trauma
JUICERS
Breville JE98XL Juice Fountain Plus 850-Watt Juice Extractor
Breville BJE200XL Compact Juice Fountain 700-Watt Juice Extractor
Breville 800JEXL Juice Fountain Elite Juicer w/ FREE "Fat, Sick & Nearly Dead" DVD
AIR PURIFIERS
hOmeLabs 3 in 1 Ionic Air Purifier with HEPA Filter - Portable Quiet Mini Air Purifier Ionizer to Reduce Mold Odor Smoke for Desktop Small Room up to 50 Sq Ft - Travel Air Purifiers for Allergies
EnviroKlenz Mobile Air Purifier for Allergies, MCS, and Asthma with 2-Stage Filtration
AllerAir 5000 MCS Supreme Air Purifier Sandstone
AllerAir HEPA Filter Replacement for 5000 MCS Supreme
ESSENTIAL OILS DIFFUSERS
URPOWER 2nd Version Essential Oil Diffuser, 100ml Aroma Essential Oil Cool Mist Humidifier with Adjustable Mist Mode,Waterless Auto Shut-off and 7 Color LED Lights Changing for Home Office Baby
Young Living Essential Oils NEW Portable USB OrbTM Diffuser Is Specially Designed to Be Spill-proof, Making It Ideal for the Office, the Car or At Home, and Provides Intermittent (Blue Led Light) or Continuous (Green Led Light) Diffusion for up to 4.5 Hours. Includes Three Essential Oil Wicks.
Young Living Essential Oil Home Ultrasonic Diffuser with Dew Drop Design Tear Drop
PROBIOTICS
Twinlab Yeast Fighters -- 75 Capsules
Candida Cleanse 120 Capsules Veggie Caps with Herbs, Antifungals, Enzymes and...
Herb Pharm Fungus Fighter Herbal Formula for Cleansing and Detoxification -...
VITAMINS
Thorne Research - Stress B-Complex - Vitamin B Complex...
Solaray B Complex Supplement, 100mg, 100 Count
Jarrow Formulas Zinc Balance 15 mg, Supports Immune...
Natural Vitality Natural Calm Magnesium Anti Stress, Organic, Raspberry Lemon..
DETOX SUPPLEMENTS
Flora Flor Essence Gentle Detox for the Whole Body 17 fl oz (503 ml)
Flora Pro-essence Herb Blend 120 Capsules
NATURAL PROGESTERONE CREAM
NOW Natural Progesterone Liposomal Skin Cream with Lavender,3-Ounce
Emerita Pro-gest Cream, 4 Oz. Tube (Packaging may vary)
Progestelle Progesterone Oil Purer Than Progesterone Cream, Bioidentical, Natural, Topical - NO Preservatives, NO Fragrance, NO Emulsifiers and Booklet- 1oz 800 mg/oz Double Strength
Now that you have the full list of products, you've got to get the articles to post on your blog and make ordering super easy for your readers. Click BUY NOW below, then check off as many MCS packs as you'd like to get started with posting. Thanks so much for supporting my freelance business. I adore what I do and love that I can offer you really great deals on high quality writing.
My MCS PLR Pack 4 is $12 for a total of 2,431 words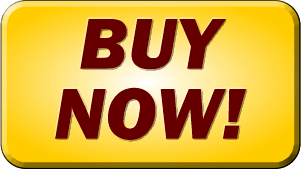 How to Access Your Files:
Once your order processes, you will be asked to create a login to the Wordfeeder member site. Do this, then check your email for a confirmation, plus another email containing your delivery of the files.
If you have any questions or trouble with your download, email me and I'll get back to you as quickly as possible.
THANKS for supporting my freelance business. CHEERS to you in yours!
---
We have 4 PLR Monthly Memberships in development. The Life Coaching and Business PLR Memberships promise 30 articles each month at $14.97. First month is just $9.97 intro pricing. Access the most recent articles immediately with your first payment. You also get access to any pre-existing content in our monthly download area. Cancel via PayPal any time.
Our Weight Loss and Low Carb PLR Membership is just $11.97 per month for 10 new articles or recipes. First month is $7.97 intro pricing.
We may also launch Health & Wellness, and Home & Family PLR memberships. We'll let you know if and when that happens. Meanwhile, log in and download free PLR while you wait!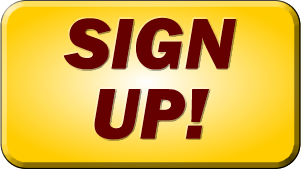 Sign up using the above button. Or, learn more on the full sales page here.