NEW Self Development PLR Content: Two Creators, Singing in Harmony...
Beautiful Vision Journal Designs from One, Awesome Motivational Writing from the Other
Hey, busy self development blogger! We're focusing on motivation this week at Wordfeeder. I'm feeling pumped now that school's back in session and I can 100% laser focus on writing content and teaching how to make money online. Hopefully you're catching the fever, too! So, I just got word that Alice Seba's team has launched a $9.95 pack that covers motivation.


This dovetails nicely with the beautiful 5-year vision journal planner pack that Lynette Chandler has just released. I love it when great writers and awesome artists jive together. Do these people even know they're singing harmonies of the same tune? Hope so!
Both Deals Can Culminate in Your Next Online Workshop

If you did buy Lynette's "In 5 Years" rebrandable journaling/planner set, or her "Weekly planner" designs package, then you know you need some content of substance to go along with it. Goal-setting is the name of the game here. If you're going to share a life planner with your people, whether it's in their member area of your site, while working individually with clients, or as a group workshop, that planner will go over even better with reading material. So here it is! Straight from Alice Seba and her team of talented creators.

"Get & Stay Motivated to Achieve Your Goals" - what's included and how much:


This value-loaded PLR package is $9.95 (regular price $37) during the sale and includes a full report, customized planner and more to help your customers promote them. The front end package includes the following:

Get & Stay Motivated (.doc): 3,905 words/10 pages: Includes tips on how to get motivated and what to do when you start losing motivation.

Motivational Planner (.doc): 15,597 words/378 pages: A beautiful place to document thoughts on staying motivated and how to push through. Also includes space for things to do each day and things you're grateful for.

Lead-Generating Opt-in Page: To help them grow their list with this content Alice's team has included the opt-in copy and the WordPress-ready code. They even host the images!

2 Professionally Designed Ecover Sets: .JPG and .PSD with flat cover and 4 x 3D versions to go with the report and planner to help their opt-ins stand out.

20 Motivational Social Media Graphics: 20 attractive graphics to inspire their followers to share on social media and more.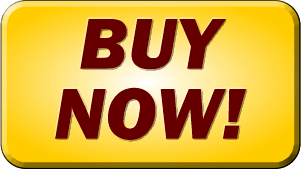 "Buy Now" opens up to a page on Alice's site where you can learn more and order.
---
We have 4 PLR Monthly Memberships in development. The Life Coaching and Business PLR Memberships promise 30 articles each month at $14.97. First month is just $9.97 intro pricing. Access the most recent articles immediately with your first payment. You also get access to any pre-existing content in our monthly download area. Cancel via PayPal any time.
Our Weight Loss and Low Carb PLR Membership is just $11.97 per month for 10 new articles or recipes. First month is $7.97 intro pricing.
We may also launch Health & Wellness, and Home & Family PLR memberships. We'll let you know if and when that happens. Meanwhile, log in and download free PLR while you wait!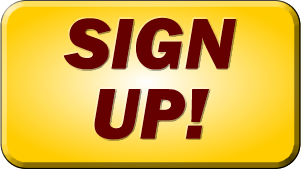 Sign up using the above button. Or, learn more on the full sales page here.