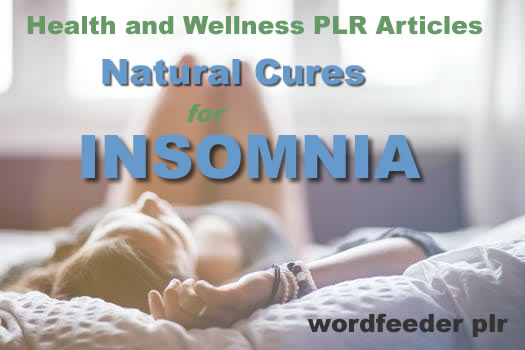 Profiting from the Insomnia Natural Cures Niche: Tips, Amazon Products to Promote
Hey guys… so I was doing a little more work on the Natural Cures for Insomnia Profit Producing Project. First, the articles in our 9-article pack that now includes 15 social media blurbs aren't JUST for the health and wellness crowd. They'd be just as well received by your parenting, home and family, self help, and simple living audiences. Home remedies and natural cures are more popular than ever! So, here are some ideas if you need affiliate products to link to from your blog:

Amazon sleep mask search turns up a range of sleep masks, some basic designs, some molded to fit the face and not place pressure on the nose… there's even one with "animal eyes" for more stylish insomniacs with a sense of humor. Breathe-Right nose strips also appeared in this search. Ladies who want a good night's sleep can put one on hubby before bed!

My hunt for "insomnia sleep aids" on Amazon showed a mix of rather pricy ($20 and up) natural herbal supplements, several self-help books, and some herbal teas.

If you're going to set up single products on your blog, I'd also include… valerian - available in various quantities and price ranges. Yoga - books, exercise mats, more. Oh, and let's not forget the essential oils-loving crew. Got insomnia cures for them, too!

So as I mentioned, there are now 15 social media blurbs in this pack. My customers who already ordered Natural Cures for Insomnia PLR Articles got a special email yesterday with the complimentary social blurbs delivered right to them. I want to make sure that if I'm adding to an existing pack, that everyone gets what they paid for! Intro price is just $10, not bad at all.

I seriously think that if people are prone to not sleeping, now is the time of year, so jump on this PLR content offer. Lack of vitamin D/sunlight upsets our sleep cycles. Especially for women!

Oh, that reminds me about melatonin. Put that on your Amazon link list, too.

Thanks for reading. Make it a profitable and productive day! And sleep well.
---
Wordfeeder offers 3 PLR Monthly Memberships. Our PLR is TOP QUALITY, unmatched by very few PLR sites.
Make this content work for you! Turn it into digital products and more. You'll save thousands per year and tons of time.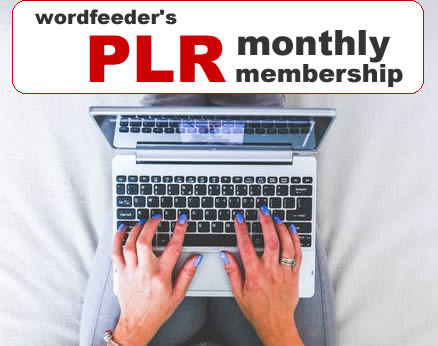 Current choices for our PLR Monthly Memberships include:
Life Coaching/Self Help PLR Membership
Business PLR Membership
Weight Loss PLR Membership
NEW Monthly Deliverable for ALL Memberships: 15 articles per month.... Price: 11.97 per month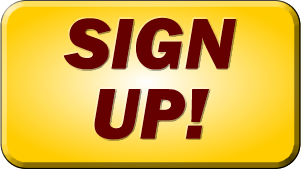 Once your order goes through, you will gain instant access to a Starter Set of 10 article packs in that category. In addition to those articles, a new article set of 15 articles will arrive in your paid account each month. It is your responsibility to download the content to your computer if you decide to cancel your membership. The content will return to your member area any time you re-activate your paid member account.
Thanks for your support of my freelance writing business! Your purchase helps me continue to offer incredible quality PLR at incredibly low prices.
Go here to read all details about our PLR Monthly Memberships