**update: You also receive a "non social distancing" version of this document that you can publish any time after the coronavirus pandemic is over**
---
Now Live: "Suddenly Home Schooling" Survival Guide for Parents - 15 Articles - 15,400+ words
Hi, Dina from Wordfeeder here. Just wanted to tell you that if you're an online business owner, I'm here for you. I know you're starting to maybe worry JUST a little bit about where your content will come from next and how to reach your audience to keep income coming in and food on your table.
I'm a long-time copywriter with plenty of experience creating content for the web. What your readers want and need right now are tips and support to help them survive the Coronavirus stay-home order so they can continue teaching their kids, feeding their families, avoiding germs by maintaining social distance, and keeping their sanity in tact in the process.
Parents are trapped in their homes with restless children and virtual schoolwork assignments looming.
I'm going to tell you right now what people need so they can stop feeling anxious and obsessed.
They need ideas. They need solutions that work. And they need someone to give them direction.
The best way to reach your audience of eager readers who currently feel powerless and like they don't know how to help, is by publishing information that is both practical and useful.
And in order for you to accomplish that without having to write your fingers to the bone, I've done the work already for you.
I've just completed your next content release. Share this information as an ebook, as a series of emails, as blog posts, and social media updates. Use this to host a workshop... Publish any way you can think of!
"Suddenly Home Schooling" Survival Guide - With Private Label Rights To Edit, Share or Sell this as Your Own - 15 Articles and 15,400+ Words Total
1.         Intro
2.         Tips for Supporting Your Child's Teacher During Virtual School Sessions
3.         Set Up Your Home School Scenario for Success: Organize Space
4.         Routine is Everything When Teaching Kids at Home
5.         E-Learning is Great, But Make Time for Breaks
6.         Virtual School is in Session: Make Yours a Crash Course in Life Skills Too
7.         Combine Learning and Play in Your Home School Day
8.         4 Great Projects for Home School Kids to Try
9.         Balance Tech Based Teaching with Real Life Instructions
10.       How to Cope with Waning Attention Spans While Teaching Kids at Home
11.       Home School Success for Kids With Learning Challenges
12.       Tech Must Haves to Ensure Kids' Safety Online while Virtual Learning
13.       Creative Ways to Connect with Other Kids While Learning Virtually
14.       Virtual School Life Skills Challenge Checklist
15.       Connecting Meaningfully, Yet Keeping Social Distance
All of the above is covered in our NEW private label rights content pack, "Suddenly Home Schooling" Survival Guide for Parents.
This content pack contains 15 brand new, high quality articles researched and written by me. Your readers truly need to read and learn this material. They're freaking out! I wish I were kidding but I'm not. You should see the comments flying on social media. Go take a look if you haren't. The meme factory is on overdrive.
What to Do With Your Home School Survival PLR?
I would recommend publishing these tips in your blog. You might also make an ebook from them and offer it free in exchange for new signups, or as an affordable paid product.

This high quality health and wellness content can make the following online publishing and marketing tasks simple and stress-free:
Blog posting
Affiliate product linking
Ebook sharing and selling
Newsletter publishing
Social media posting to drive traffic?
Special report giveaways to grow your list and increase your income exponentially?
...and more?
Here's a Screen Shot Sample of the Content so You Can Get an Idea of The Quality: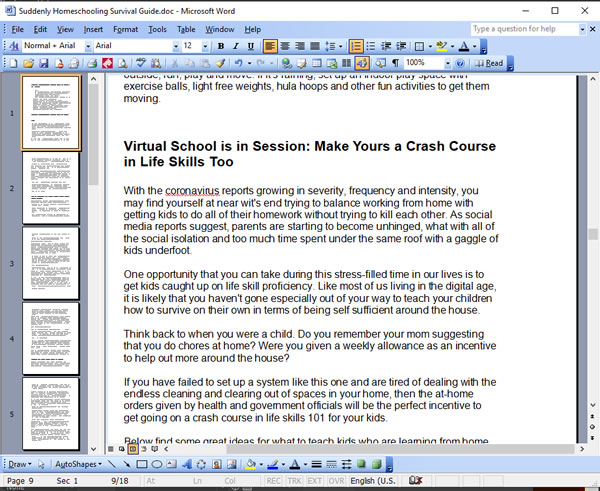 These articles are being sold as PLR - Private Label Rights Content.
That means that you get to edit, change, brand, and publish them under your own name in the following ways:

As blog posts or website articles. Posting a series on a single topic that you cover for a full month is a great way to get targeted readers. Share links to your blog on social as well!

As articles shared on social media. If you host a group online, it helps to post information your readers want and need. Post your articles there with a link back to your blog.

As an ebook that you share to grow your list. An opt-in gift is a common way to get more people interested in you and what you do.

As PDF ebooks that you sell under your own brand name.

As a PDF course sent via email or hosted privately in an online conference room or private social media group such as Facebook

As an email course or an email series of tips. This content includes 15 articles that you can space out to go automatically via email at a time interval of your choosing.

As Pins. An eye-catching infographic and compelling lead-in brings them from Pinterest to your blog where they can learn more and sign up for your list!

As PowerPoint presentations - slide by slide, file delivered via link in an email.

As video slide shows. One short blurb or tip per slide, set to music, with images, works great.

As video tutorials - featuring you as the teacher, speaking about a topic. You can share the videos publicly to get known in your field. And you can also offer an upgrade option for people who may want a more in-depth learning experience.
Add this entire pack of 15 articles to your content collection right now.
Here's how much you save:
| | | | |
| --- | --- | --- | --- |
| PLR PRODUCT | HOURS TO CREATE FROM SCRATCH | COST IF HIRING A PRO TO CUSTOM CREATE THIS | PRICE AS PLR |
| "Suddenly Home Schooling" Survival Guide PLR - 15 articles with private label rights | 30 hours to write from scratch | 30 hours at $70 per hour = $2,100.00 | This content is regularly priced at $27 so you get it for less than the cost of two self help books! |
You Also Get FREE Articles Just for Signing Up

Don't forget! In addition to these high quality articles, you also get a TON of free content once you log into the Wordfeeder member area. Check the top menu and look under FREE PLR to see what's offered.
This content would cost you thousands to have written from scratch. Today you get it for less than $20!!
Your brand new articles with private label rights to edit, publish as your own, sell or give away, or use this however you like, are mere minutes away from arriving in your email inbox!

NO paying a writer to create this from scratch for hundreds of dollars

NO more slaving away at the computer for weeks and weeks to create this on your own

YES this can be branded with your name and business details. You can edit it, add to it, change it, and publish any way you like - give away, sell as an ebook, it's up to YOU.

Use coupon code SOCIALDISTANCE for $10 off this pack if you order ala carte. NO Expiration Date! (But of course you'll want to publish this as SOON as possible.
NOW $27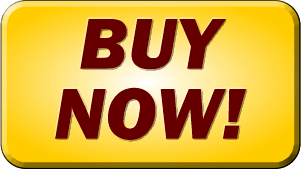 "Buy now" opens up to a new checkout window so you won't lose this one.
**Update: You also receive a "non social distancing" version of this document that you can publish any time after the coronavirus pandemic is over**
How to Access Your PLR Articles:
Once your order processes, you will be asked to create a login to the Wordfeeder member site. Do this, then check your email for a confirmation, plus another email containing your delivery of the files.
If you have any questions or trouble with your download, email me and I'll get back to you as quickly as possible.

THANKS for supporting my freelance business. Wishing you good health, prosperity and safety for you and your loved ones at this chaotic and uncertain time in world history.