Wordfeeder Basic PLR Membership - Sign Up Now and Get Low Priced and Free Content for Your Website, Email Marketing, Product Creation, Social Media and More

Just $10 to Join, Download These Free PLR Content Packs Immediately:
FREE: "43 Awesome Ideas for Your Next Ecourse" Brainstorm from Dina -Free
The best selling online courses always start with a problem that needs solving. Here are 43 ideas for free to get you started on creating your course. You must check off Wordfeeder basic membership to sign up for our free PLR products.
FREE About Page Copywriting Questions Template Free
Questions to help you create your online bio or the about page of your website. From a pro copywriter. You must first sign up for a Wordfeeder basic membership to access this product.
FREE Article: Surprising Ways to Attract More Positivity into Your Daily Life - 1,009 words Free
A sample of our positivity PLR. You must first sign up for a Wordfeeder basic membership in order to access this free product.
Free 5 Holiday Cookie Recipes with PLR Rights to Share or Sell Free
5 FREE Holiday Cookie Recipes PLR: Lemon Ricotta Cookies, Walnut Tassies, Chocolate Chip Oatmeal Cookies with Almonds and Raisins, Honey Balls, Chocolate Mint Sandwich Cookies. You must first sign up for a Wordfeeder free basic membership to access our free PLR
FREE Comforting Soup Recipes PLR - 5 Total - Text ONLY Free
A Word document of 5 PLR recipes. 1. Tuscan Chicken Soup 2. Roasted Tomato Basil Soup 3. Hamburger, Potato, Carrot Soup 4. Beet and Butternut Squash Soup 5. Black Eyed Peas White Chili NO IMAGES INCLUDED. You must sign up for a Wordfeeder basic membership before you can download our free PLR.
FREE Healthy Eating and Fitness Images - 10 Total Medium JPG Files Free
Use these 10 healthy eating and exercising images to enhance your video slide shows, ebooks, blog posts, social posts and more. Free gift but you must first sign up with a Wordfeeder basic membership to access.
Free Healthy Comfort Food PLR – 6 Recipes Total – approx 2K words Free
Six free PLR recipes from my collection: 1. Earthy Lentils Topped with Mushrooms and Green Beans 2. Stuffed Peppers and Eggplant With Ground Beef and Brown Rice 3. Kale, Potato and Bean Soup 4. Creamy Mushroom Soup with White Beans 5. Jalapeno Bacon Poppers 6. Zucchini Parmigiana with Provolone Sign up with a Wordfeeder free basic membership to access these.
FREE 25 Ways to Relieve Stress - PLR Tips Free
Free 25 tips to relieve stress. First sign up for a free Wordfeeder basic membership in order to access this product.
FREE Wellness and Self Care Images 20 Total - Medium JPG files Free
20 free stock images around a wellness and self care theme. Medium .JPG files. Works with 8 Dimensions of Wellness PLR articles available here: https://wordfeeder.com/8-dimensions-of-wellness-plr.html You must be a Wordfeeder basic member to sign up for this or any of our other products.
FREE Reverse-Aging Article Free
Wordfeeder has some terrific articles on the topic of "Reverse-Aging". Your wellness, self care, self help and life coaching audiences will love learning! This article is a free sample. We have an ebook that matches this topic. 44 pages or 12,000 words, 3 choices in cover art and you get to download the Canva template to customize with your brand, then set up to sell immediately!
Free PLR Article: Letting Go of People, Habits and Things that Don't Serve You in Your Goal to Become a Stronger Person
Free Business PLR: Niche Down to Sell More Digital Products PLR Article - 872 words total Free
This article matches our April 2022 Business PLR Monthly content release of 15 articles on Make the Big Bank Selling Digital Products
Free Burnout or Overwhelm Images - 24 Total Small .JPG Files Free
FREE Business Article: " How Not to Peeve Your Affiliates" Free
Test drive our content with this free business article. You must first sign up for a Free Wordfeeder Basic membership before you can sign up for this or any other freebie on our site.
FREE Cell Phone Etiquette Articles Free
Instant download of cell phone/online etiquette articles.
FREE "Carb Counts of Commonly Eaten Foods" MS Word Download Free
This is a Word doc of info but you should make it into an infographic to share with your list.
FREE "Choose Connection Images - 19 Total, Large JPGs Free
Need some high quality JPG images to use in your 15-Day Choose Connection Challenge? These 19 images are included free and can be used with Wordfeeder's "Choose Connection" Challenge PLR, or any other type of publishing product. Images are of families doing activities together, friends, enjoying each other's company and such. My gift to you... download now!
FREE Cleaning Images - 10 Total, Large JPGs Free
Did you order the Germ Fighting PLR from Wordfeeder? Then you'll want to pick up these 10 free images to go with. Our Germ Fighting PLR can be found at http://wordfeeder.com/germ-fighting-plr.html
FREE: Create a Health and Wellness Ecourse Using PLR Free
Walk through the process of picking and choosing PLR (from top providers) to add to your health and wellness ecourse. Launch soon!
FREE Ecourse Creation Tutorial for Coaches and Experts Free
Includes the following: Ecourse Creation from Scratch | Your Options for Creating a DIY E-Course | DIY Online Course Creation: Hot, Evergreen Topics in Online Business | Brainstorming Your Online Course: What Do Coaching Clients Want? | Choosing a Re-Brandable E-Course to Sell Via Your Blog | Ecourse Readiness Checklist | Teaching Ecourses: Performance Anxiety and How to Blow Past It
FREE Emotional Eating PLR Article: How to Turn Your Emotional Eating Problem into Personal Motivation, Weight Loss, and a More Vibrant and Empowered YOU Free
FREE Emotional Eating Article - 1463 words - with PLR rights to sell or share as your own. Helpful tips: Use this, along with our 10 Emotional Eating articles available for purchase on this page, to make an ebook or email challenge: http://wordfeeder.com/emotional-eating-plr.html
FREE Essential Oils Q&A Content Free
1790 words total. Covers common questions people have about essential oils. Topics: cold and flu, Thieves oil blend, organic versus non-organic, make-your-own essential oils how-to, cleaning spray recipes, EO for insomnia, EOs for relaxation, EOs for stimulation, uses for essential oils.
FREE Essential Oils & Aromatherapy .JPG Images - 15 Total, BIG Free
15 free stock photos of aromatherapy and essential oil images. Perfect to add to an ebook, blog or social posts, emails or your essential oils workshop materials. Sign up for the Wordfeeder Free Basic Membership first or you won't be able to sign up for this.
FREE Family Dynamics PLR Articles - 1,576 words Free
Ebook-ready or blog-ready articles to help you increase traffic, get leads and sell more online. You must first sign up for a Free Basic Wordfeeder PLR Membership before you can sign up for this or any other freebie.
FREE Gratitude Article - PLR with Positive Psych Theme Free
Test drive Gratitude content at Wordfeeder PLR! You must first sign up for a Free Basic Wordfeeder PLR Membership before you can sign up for this or any other freebie.
FREE Gratitude Article - Try Before You Buy! Free
Free Gratitude article to warm you up for Wordfeeder's gratitude content and 30-day gratitude challenges. PLR content is kind to your pocketbook... and your readers will love you for sharing it.
FREE Holiday Stress Article: "Just Say No to Holiday Stress" Free
Hi, friends! I'm offering this holiday stress article FREE when you sign up for a content membership on Wordfeeder.com. We're doing "an article a day" for the holiday season, 15 articles in all. Each article will cost $1 and the first one (attached to this offer) is FREE! Sign up if you'd like to be notified each time a new holiday stress article is added. Take the article and share on your blog! Make it yours by changing the title, order of points, or anything else you want. Or, don't change it at all. You can also email the holiday stress article to your list, along with an offer for a related ebook or course you're currently promoting. Holiday fun for everyone!
FREE Home and Family PLR Articles Free
Free Home and Family articles for your blog, newsletter, socials or an opt-in gift. Y
FREE Home & Family PLR Article: 6 Ways to Stretch a Buck When Ordering Takeout Free
Need high quality private label rights content for your website, blog, ebook creation, email marketing and more? Here's a Try Before You Buy content sample from Wordfeeder. This article is called 6 Ways to Stretch a Buck When Ordering Takeout but you can name it whatever you like and edit it to your liking.
FREE Home Organization Tips When You Sign Up for Our Membership Free
A 3-page list of home organization tips for your self improvement readers! Perfect for change of seasons cleaning. You must first sign up for a Free Wordfeeder Basic PLR Membership before you can add any freebies like this.
FREE Home Workout Images - 17 Total Free
For use with our Home Workout PLR Content pack containing Amazon product descriptions, short articles and tips covering the topics of Exercise Balls, Weighted Fitness Hula Hoops, Free Weights and Yoga Accessories.
FREE How to Grow a Profitable Online Business by Publishing Articles - PLR Content Free
An instant download of 3,205 words covering "How to Grow a Profitable Online Business by Publishing Web Articles".
FREE Insomnia Natural Cures Images - Hi Res - 26 Total Free
16 Free Images to go with our Natural Cures for Insomnia articles. You must first sign up for a Wordfeeder Basic Free PLR Membership.
FREE Keto Images - 22 Total - Large JPG Files Free
These are 22 high quality images of keto-friendly foods. Meats, nuts, berries, coconut, greens, eggs and avocadoes are included. Use these recipes to make an ebook or email resource from the 30 Days of Keto Meal plans that Wordfeeder released earlier this year. You'll find the sales page for that pack right here: http://wordfeeder.com/30-days-of-keto-meal-plans.html. Meanwhile, don't forget to grab your FREE 22 Keto Images right here!
FREE Low Carb Breakfast Recipes Free
Find the full list of recipes at http://wordfeeder.com/free-keto-plr.html
FREE MEAT Images - 20 Total - PLR for Ebook, Email, Blog Posts, More Free
Perfect for keto and low-carb publishers. Check out our meat and grilling themed, PLR ebook/blog content at http://wordfeeder.com/meat-and-grilling-low-carb-plr.html
FREE Natural Cures for Insomnia PLR Social Media Blurbs - 15 Total Free

FREE Natural Cures for Insomnia Social Blurbs - 15 Total. This content relates to Wordfeeder's Natural Cures for Insomnia PLR at http://wordfeeder.com/natural-cures-for-insomnia-plr.html
FREE Peaceful Challenge Images Free

31 free images to go with your 10-Day Peaceful Challenge content. Large JPG size. Sign up for Wordfeeder Basic first to order.
FREE PLR Article: How to Be a Supportive Friend - 1029 words total Free

1029 words on supportive friends for the relationships, life coaching, self help and home and family audiences. You must first sign up for a Wordfeeder Free PLR Basic Membership before you can sign up for this or any other freebies.
FREE PLR Content Quick-Start E-Guide Free

Your instant-download guide that teaches how to turn PLR content into awesome, custom created programs that your clients will love so you can make more money online. Topics covered: various ways people like you can earn income by having a website | steps for writing one article | steps for writing FIVE articles in one sitting | how to use article sets as the basis for ALL the marketing content you create for your site, with the intention of selling things and earning money via your website.
Free PLR: Raising Healthy Eaters - 2278 words Free

Content works for Weight Loss, Parenting, Home & Family. Make an infographic that includes the "short version" - which would include ONLY the "Old School" and "Better" copy points listed below longer version, which includes Old School, Better AND "Why it Works".
FREE Self Care Stats and Article Quotes from Expert Sources - 9 Total Free

Direct quotes and statistics lend validity as well as add credibility, depth and perspective to articles or blog posts that you share online. Whether you write your blog and social posts from scratch, hire a writer or pay for done-for-you articles like the type we offer at Wordfeeder, these quotes will be a welcome addition to the content you publish. "Beef up" your blog posts by copying and pasting these where needed. Feel free to utilize the included quotes, credit to the appropriate sources as listed, in your blog posts, e-guide projects, email or print newsletters or other self-care related publications.
FREE Self Improvement Article: 5 Habits to Becoming Happier and More Successful - 679 words Free

Are your coaching clients and fans looking for tips on how to accomplish more so they can be happier and more successful? This article covers 5 habits of happy, successful people.
Free Valentine's Day Articles PLR - 5 Total Free

Mini pack of 4 free Valentine's Day articles totaling 1,497 words. Share on your blog, social media, in your newsletter... add to an existing ebook.
FREE Yoga Pose Images - 34 Total Free

You publish yoga content. Now you need some really good pictures of the poses. Add these 34 yoga pose images (large .JPG files) your yoga ebooks, yoga email courses, newsletter, blog posts and more.
FREE Business PLR: Digital Marketing Tricks to Pump Up Your Profits FULL PLR PACK OF 15 ARTICLES. 1 month of access. Free for one month

Sign up and get free access to these 15 high quality digital marketing articles for 30 days.
Free Yoga Pose Images May 20 2020 Free

24 medium-large JPG files of yoga poses. Great to make into an ebook, email series, yoga tutorial posted on your blog, or yoga class handout.
Some of these content packs will be available immediately from your member area. Others, you may have to unlock first. Check the Free PLR "Get More" Tab to be sure you have all your downloads.
Here's a screen shot of where you find your free PLR article samples: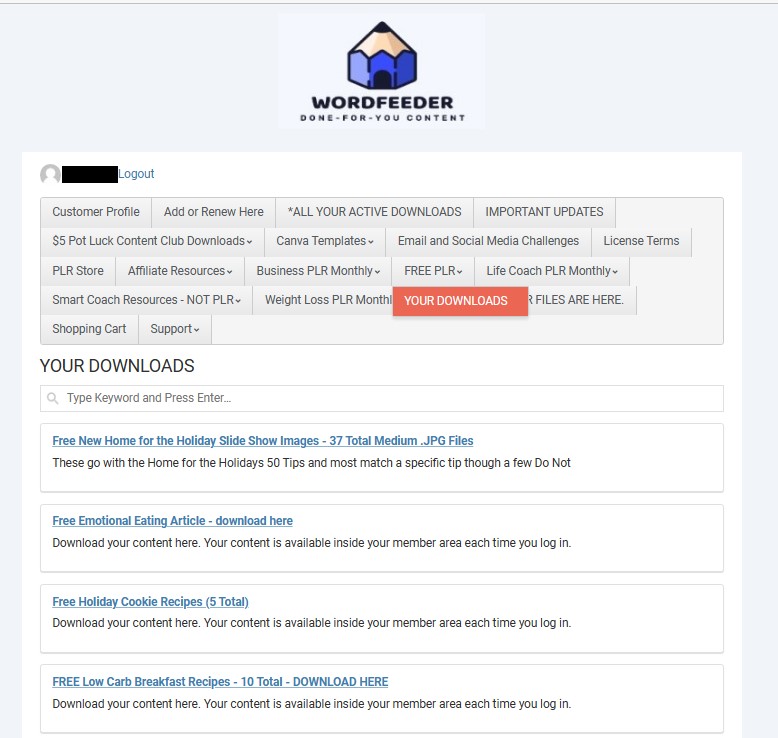 Ready to start downloading PLR content immediately?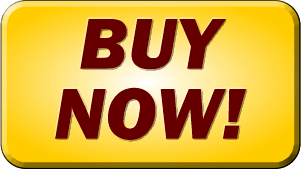 Buy now opens to a new page so you won't lose this one.
All Wordfeeder content downoads require that you start a Basic Membership. There is a $10 entrance fee to activate your account.
These Content Mini Packs are Only the Beginning.
If you want more articles that cover a single topic, check our Business PLR Membership, Life Coach PLR Membership and Weight Loss PLR Membership to get an idea of how deep we go with content creation!
Log in and start downloading your content samples now.

How to Access Your PLR Articles:
File arrives via email upon receipt of online payment. Download again and again from your member account for the lifetime of your membership. THANKS for supporting my freelance business. CHEERS to you in yours!
PLEASE NOTE: DO TO THE UNRETURNABLE NATURE OF THIS DIGITAL PRODUCT, WE DO NOT OFFER REFUNDS ON CONTENT PURCHASES. However, we ARE generous with coupon codes.