Make Money writing from the Comfort of Home.
Hottest PLR-Selling Ecourses for You to Learn from the Online Business Masters
Hey, my professional writer friend, wanted to share a hot tip from Alice Seba, queen of PLR, that just sailed into my inbox.

Alice has been content-slinging since 2006, when I was working my fingers to the bone for copywriting clients, having never even heard the term "PLR." Boy, did I miss out the first time around! Thankfully, the land of prewritten content thrives on, and Alice is still one of the kingpins ;) of PLR. This time, she's paving the way with her comprehensive training course packs, and teaching people how to profit online from video. BUT, biz-savvy Alice hasn't left PLR in the dust, being a seasoned professional who still has an active hand in this market as well.

Alice spoke at the Best Seller's Summit this year, and she has published a transcript of her Q&A session on PLR Selling in 2018. Her talk addresses many questions newbies have about getting into the PLR selling business. You can listen in or read the transcribed version right here on her site.

Alice and her business partner, Ron Douglas, have created a comprehensive ecourse called Content Cash Flow that can get you on the fast-track to PLR selling success. Not only do they offer a ton of insider information, but they also give you templates and worksheets - everything you need to get started selling PLR content right away. There's too much for me to list, so just visit the link to learn all the juicy details of what's included.

If that's too much for you all at once, there are other, less committal options for mastering how to sell PLR on the web - like my Article Selling Secrets ecourse for PLR newbies. I'm reviving the coupon code for that, so if you type in HAPPYBIRTHDAYDINA you should still be good for the discount! Offer expires April 9, 2018.

My friend Keisha, too, has a PLR selling pack that may be of help you in your quest for knowledge. What's even more awesome is that after you learn from this, you can turn around and sell it as PLR!

Or, if you need support around launching a member site on aMember where you can sell PLR content to repeat buyers, then check out "aMember Tip and Hints" Crash Course from Wordfeeder.

Finally… there's Kelly and Lynette's series of video tutorials for launching a member site using aMember software - you can get started on your new member site ASAP, with them hand-holding and guiding you via video instruction every step of the way!

Happy learning and making moneyyy!!

---
Wordfeeder offers 3 PLR Monthly Memberships. Our PLR is TOP QUALITY, unmatched by very few PLR sites.
Make this content work for you! Turn it into digital products and more. You'll save thousands per year and tons of time.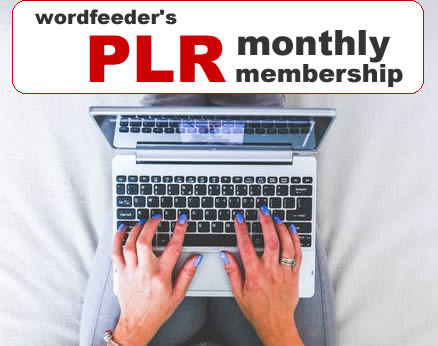 Current choices for our PLR Monthly Memberships include:
Life Coaching/Self Help PLR Membership
Business PLR Membership
Weight Loss PLR Membership
NEW Monthly Deliverable for ALL Memberships: 15 articles per month.... Price: 11.97 per month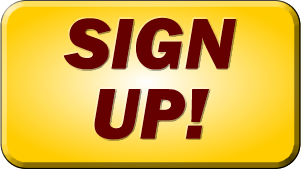 Once your order goes through, you will gain instant access to a Starter Set of 10 article packs in that category. In addition to those articles, a new article set of 15 articles will arrive in your paid account each month. It is your responsibility to download the content to your computer if you decide to cancel your membership. The content will return to your member area any time you re-activate your paid member account.
Thanks for your support of my freelance writing business! Your purchase helps me continue to offer incredible quality PLR at incredibly low prices.
Go here to read all details about our PLR Monthly Memberships