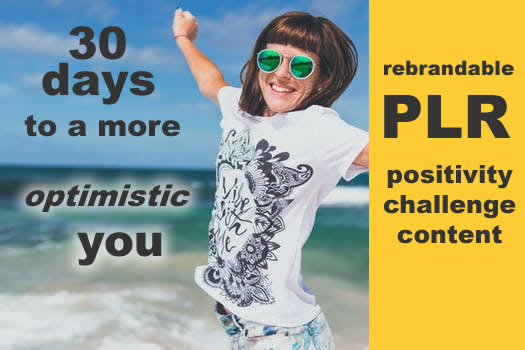 Get ALL 30 Days of this high-quality, thought-provoking 30-day positivity challenge content for $15 off the list price when you use coupon code 30DAYS at checkout. Offer good through June 30, 2018. Alternatively, you can order this content in mini packs of $12 each for six days' worth of articles and journaling exercises. It's done for you... so grab and use it to inspire, enlighten and teach your people!
"Buy Now" opens up a new window to the checkout page on our member area. You can also read ALL article/exercise titles on our sales page, before deciding to grab this amazing deal!
Welcome to Wordfeeder PLR
Hey, I'm Dina and I'd like to welcome you to my PLR content site.
Looking for awesome, pre-written articles and tips to fill your niche websites, keep your blog driving daily traffic and transform into beautiful educational courses and training materials for your fans and followers to devour with gusto?


Need high-quality e-courses and workshops to brand under your own name? What about ebooks, newsletters, and journal templates?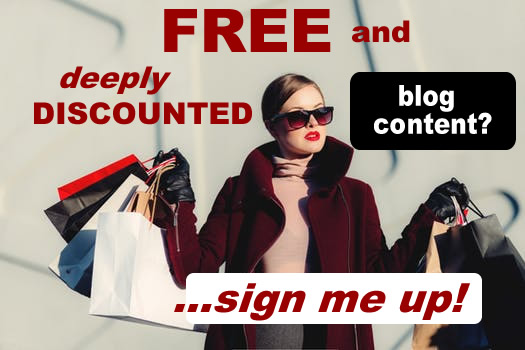 I'm a seasoned copywriter who now sells PLR (private label rights) content. I love nothing more than drilling down into a subject and writing about it.
If you'd like to monetize niche sites but aren't willing to front the high cost of a pro copywriter, I can help. Here on my site, we sell both Wordfeeder Original PLR content, AND I also share deals from other, high quality PLR article sellers.
The quickest way to sample some free private label rights content from Wordfeeder is to sign up for a membership here.
Just take a look at all the private label rights categories where you can affordably purchase tons of the highest quality, pre-written website content around. It all starts with your FREE PLR membership here on our site. Whether it's Wordfeeder's in-house content you're in the market for, OR you'd love to snag a sweet deal from one of the bigger PLR sellers... there's something for EVERY content publisher here at Wordfeeder.
SHOP EACH CATEGORY PAGE:
Test drive our FREE content ASAP when you sign up, below: