Host a Journaling Workshop This Summer: Big Sale on Brandable Journaling Content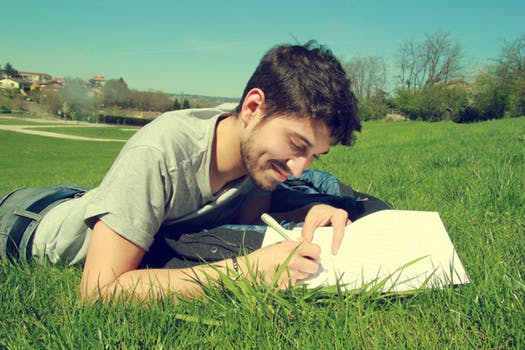 Personal development guys and gals, your journaling ecourse is written and designed thanks to my powerhouse sources of Powerpoint journaling content.
Just think of the possibilities to sell or give these beauties away in exchange for signups, OR host awesome, mind-expanding journaling classes using this rebrandable, private label rights journaling content. Learn more and grab the BIG trifecta of journaling content from THREE awesome providers. ALL beautiful and professional, ALL on sale.
---
Stress Management PLR 4-Pack of Rebrandable Content Now On Sale for the Price of One!
Get 50% off using coupon code WORDFEEDER50OFF now through May 31, 2018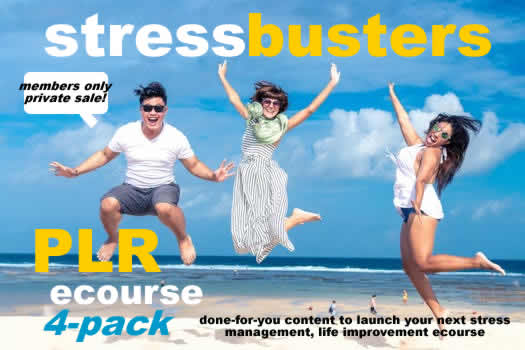 Now you can offer your readers and signups a smashing good Stress Management ecourse... all for less than $20! This PLR 4-part package of stress and insomnia-related content makes the perfect ecourse or workshop to run via email, on social media or both. With a smidge of extra effort you can even turn this into an ebook for instant download. (No, not everyone on your list wants to attend a workshop. Some prefer to learn independently and at their own pace, like with an ebook!)
Go here to grab this incredible offer on superbly written, stress management brandable course content while the coupon offer is still good. On sale for just $19.50 now through May 31, 2018.
---
Bloggers, Are You Ready for the Essential Oils PLR Publish-and-Profit Project?
NEW RELEASE! 28 Brand-new product descriptions on popular essential oils products and accessories. All from Amazon. Read the sales page to see which oils and accessories are included in this pack of more than 3700 words. Now on sale through May 31, 2018.
Enjoy a freebie on me! This online resource arrives in your inbox chock full of essential oils product recommendations and suggestions for how to make money by publishing EO content online. This is a HOT niche... don't miss your freebie, go get it and implement ASAP.