About Wordfeeder: Your Source for High Quality PLR Articles and Private Label Rights Website Content
Hi there, I'm Dina. Excited to meet inspiring entrepreneurs like you. I've worked as a copywriter, first in corporate advertising and later for the web, since 1996. I adore my work, write without ego, and get my jollies from helping clients grow their businesses.
Recently I discovered an easier way than paying thousands to have a copywriter create endless content from scratch. You can buy PLR (Private Label Rights) website content that's already been researched and written.
Brand it, add to it, alter it, decorate it, and make the content your own. Then put it to work in ALL your programs, courses, marketing, social media effort, and wherever else you may want to share information and build a following.
Our Private Label Rights Content Will Help You Make Money
Honestly, I'm shocked at how little you can spend on PLR articles and still get really high-quality info to publish on your site and as part of any courses you may be teaching.
As a copywriter who has always fantasized about having a team of writers who could crank out content that business owners might buy, I was delighted to discover the world of PLR content. So I repurposed my entire website and am now on the hunt for trending topics and cool writers whose work I can promote right here.
Sample Our Private Label Rights Articles Right Now
Test drive the article packs we write here. Sign up for instant access to a big bunch of free PLR content that you can edit to your liking and publish any way you want.
And don't forget to get on our mailing our list! You'll receive your own copy of our FREE "Quick-Start-PLR e-Guide" on how to use pre-written content to sell stuff online.
PS: If for some reason you'd still rather hire a writer (or a copy editor- I do that too!), then shoot me an email at dina@wordfeeder.com.
I'm available on a limited basis for freelance copy editing work, and can create website pages, custom articles, ebooks, blog posts and newsletter issues at your request.
Thanks for reading, all the best of success!
Dina at Wordfeeder.com
NEXT: What kind of web content can you buy here?

Sign up to get your FREE PLR Quick-Start E-Guide.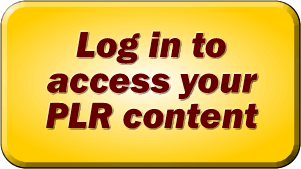 Sign up
Recently Added:
A Perfect Time Management Course to Teach Your Coaching Clients
NEW Release! Time Management PLR is Perfect for Your Business Minded Readers
Self Improvement Content on How to Stop Wasting Time
We're LIVE with Brand New Time Management / Productivit PLR. "How to Stop Wasting Time" - 9 Articles Total
Content on Yoga for Weight Loss - Everything You Need to Start Earning
JUST LAUNCHED Weight Loss Bundle! "Losing is Winning When You Blast the Fat" Dee and Dina's PLR Bundle NOW ON SALE
Business Content: Zapier PLR Pack - NEW from Sue. F
NEW PLR RELEASE! Natural Beauty Secrets for Women in Their 40s
NEW: "Losing is Winning" Weight Loss PLR: Lose Weight Without a Gym Membership
Article Selling Secrets - Announcing Wordfeeder's NEW E-Course for Prolific Writers
Weight Loss PLR Mega Bundle - Special Offer Coming Soon
Boost Your Essential Oils Sales With Fresh, Informational PLR Content
NEW Essential Oils PLR: DIY Blends and Recipes - Memorial Day Weekend SALE
Wordfeeder Original Body Image PLR on Sale
Brand NEW Dog PLR - Intro Price on a Highly Targeted Niche Topic
Internet Marketers: What Do You Bring to the Table?
Promote "Wise Woman's Way" Productivity PLR on Warrior Plus
Cute Call to Action Graphics from White Label Perks
Dog PLR on Potty Training Puppies
Stuff I Learned Setting Up an Amember Membership on My Website