Stuff I Learned While Setting Up an Amember Membership on my Website
I'm just going to do a quick drive-by and share tips for those who want to set up a PLR content membership on their website and use Amember to do it.
Things to remember about Amember:
The membership costs less than $150 and it's for a lifetime. So, no subscription renewal fees. Pretty freaking cool if you ask me. Amember's tech people seem to be ESL, and that's fine. Their communication is kind of cute, and it's a good quality check because each time you open a message that "sounds a little funny," you'll know it's their wording, not yours. Just be sure to go through all the template emails they've set up in there, and finesse it a bit.
Amember will install their software onto your server for you. This doesn't cost extra, it's a service that comes with your package. All you have to do is provide login information. If you're confused about what logins to send over to their tech people, just give them all. Just be sure to change your passwords once the installation is complete.
It will take about a week or two to get a handful of PLR or information products set up inside of Amember's login area, for your customers to access. This is assuming that you have something resembling a life! If you tend to stay holed up in your office working day in and day out, then you may get your membership up and running much sooner than I did.
For each product you set up in there for purchase, you must go through and create content for the following, because nothing in Amember "automatically populates":
Product. It's probably easiest to start with the first product on your list. Type in the unique product name, and description. Also check off all the boxes that Amember asks you for. For example, if Amember wants to know which subscriptions must be active in order for a member to gain access to this product, then you have to specify this.
Files. Because we're talking about PLR and info product purchases, each product will have a file associated with it that you upload from your computer to their database. For example, if it's PLR (private label rights) content, then your files may be in MS Word, Notepad (a text file), or both. This will be easier if you've already gone through and set up organized folders on your computer and then placed the zipped files in there.
Subscription. Each product has its own subscription associated with it. This can be confusing to the newbie, but the subscription must be there to ensure that a member will have access to the files stored on your server for a set period of time.
Even if you have an option for a "Free membership" subscription," you will also have to create a specific subscription for every product as well. When a member logs in, they'll be able to see subscriptions for ALL the products (and membership levels) in the top menu bar.
Email. Each product should have its own "welcome" email telling people thank you for purchasing.
By the time you get to the writing of the email, you should have already set up the product and the associated file in the database. So you'll want to associate both of these (product, and file) with the email message you're now writing about said product.
If you fail to create a new email for each product, and then associate that product with said email, then the purchaser who pays for the product will not receive the email that contains the files he or she bought.
Links. Within the membership site, your members will find a list of products that they either have already purchased (or have been granted free access to), AND other products that they have not bought yet but have the option to purchase.
For each product, there should be a link to buy. Your readers should be able to view a sales page that you create in HTML, which offers descriptive copy, a sales message, offer details, and a Buy Now button.
You will need to be sure that ALL of these items are set up completely, in order for the Amember system to function correctly. AND you need to be aware of the internal Amember links and what they are so you can add them to the main pages of your website. This way, people will be able to sign up as a member of your site, sign up as an affiliate, and/or buy stuff from you.
Additional items which will need your attention inside the Amember membership management are Categories and Pages. If you plan to continue setting up many different files full of info products, private label rights content, or both, then you'll want to set up categories so that people in specific niches can see a list of available products (or products they already purchased or gained free access to).
There's much more to learn about Amember, but alas, I have run out of explanations for the moment.
In the meantime, I have a great reference for you if you're having trouble setting things up in Amember. Yes, there's no doubt it's tricky and full of details.
Grab your copy of Kelly and Lynette's "Member Skills" Amember Training Course


Sign up to get your FREE PLR Quick-Start E-Guide.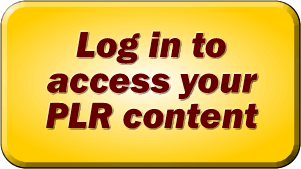 Sign up
Recently Added:
BRAND NEW Health and Wellness PLR on Warrior Plus! 10 Articles, 10 Essential Oils, 10 Dollars
A Perfect Time Management Course to Teach Your Coaching Clients
NEW Release! Time Management PLR is Perfect for Your Business Minded Readers
Self Improvement Content on How to Stop Wasting Time
We're LIVE with Brand New Time Management / Productivit PLR. "How to Stop Wasting Time" - 9 Articles Total
Content on Yoga for Weight Loss - Everything You Need to Start Earning
JUST LAUNCHED Weight Loss Bundle! "Losing is Winning When You Blast the Fat" Dee and Dina's PLR Bundle NOW ON SALE
Business Content: Zapier PLR Pack - NEW from Sue. F
NEW PLR RELEASE! Natural Beauty Secrets for Women in Their 40s
NEW: "Losing is Winning" Weight Loss PLR: Lose Weight Without a Gym Membership
Article Selling Secrets - Announcing Wordfeeder's NEW E-Course for Prolific Writers
Weight Loss PLR Mega Bundle - Special Offer Coming Soon
Boost Your Essential Oils Sales With Fresh, Informational PLR Content
NEW Essential Oils PLR: DIY Blends and Recipes - Memorial Day Weekend SALE
Wordfeeder Original Body Image PLR on Sale
Brand NEW Dog PLR - Intro Price on a Highly Targeted Niche Topic
Internet Marketers: What Do You Bring to the Table?
Promote "Wise Woman's Way" Productivity PLR on Warrior Plus
Cute Call to Action Graphics from White Label Perks
Dog PLR on Potty Training Puppies
Stuff I Learned Setting Up an Amember Membership on My Website