So you found out about PLR – the best kept content marketing secret of 6- and 7-figure online business owners, coaches and niche marketers… companies and content publishers of ALL sizes.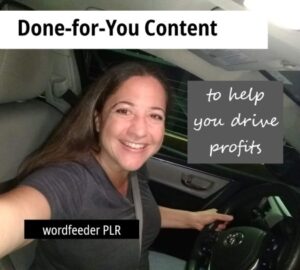 PLR stands for private label rights content. Also known as done-for-you content!
You get to put your name on it and publish it as your own.
How  can you use PLR to save time and money, and quickly create profits in your business?
Collect PLR content to publish in your NICHE blog. Show up on search engines. Build your rep as an expert.
Use PLR content to create lead magnets and grow your list.
Use PLR to create & launch digital products like ebooks and courses. Help people learn and solve problems. Create profits while you do it!
You can do this and more, in a fraction of the time, with PLR on your side! Below, some ideas to get you going.
Use PLR to attract new readers and build your credibility as an expert.
Publish as blog posts or website articles. Posting a month-long series on a single topic. It's a great way to attract niche-targeted readers. Link from your social accounts back to your blog.
Publish on social media. Paste the intro into a post. Link to the full article on your blog.
Publish in your Facebook groups. Content time-saver to engage your community.
Shorten and publish as Pins. An eye-catching infographic and compelling lead-in bring them from Pinterest to your blog.
Use PLR to grow your list.
Make a short ebook, special report or tip sheet to educate your readers. Offer the PDF download in exchange for sign-ups.
Create a short autoresponder series. Offer as a free opt-in gift.
Set up Pinterest Pins to entice to your free opt-in gift.
Make PLR into short, informative viral videos to help get known as an expert in your field.
Use PLR to create and sell digital products.
Word, Canva and/or PowerPoint can be the basis of your documents. Combine several PLR packs into one product. Edit, personalize, add your branding and upsells. Make into a PDF.
Launch courses and challenges as follows:
Create niche ebooks to sell under your own brand name.
Host a course on a platform like Teachable, then sent via email
Present your course in a private social media group – accessible only after payment
Set up as email and social media challenges (think 30-day challenge, or 21-day challenge)
Present as PowerPoint presentations – slide by slide, file delivered via link in an email.
Create Video-Based Learning Materials.
Set up video slide shows. One short blurb or tip per slide, set to music, with images, works great.
Publish video tutorials – featuring you as the teacher, presenting on a topic or doing an over-the-shoulder computer demo.
The only rules for using PLR are:
Remove the name of the content originator. This is yours now.
Do not resell as PLR. This is bad for the industry and your reputation as a content seller.
Do you love Free PLR? Of course you do!
Sign up here, create a member account and log in immediately to start downloading free articles, and some images, too.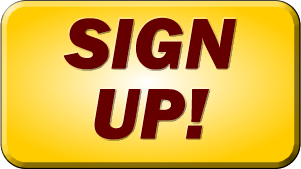 If you have any suggestions or requests for a PLR topic that you'd like written, feel free to email me: dina@wordfeeder.com!