Searching for high quality printables with commercial resell rights to use in creating your own products to profit from?
These Law of Attraction themed journals, card decks and home decor come ready to go from Alice Seba. These would make great office decor for life coaches, self improvement experts, or mental health professionals. Anyone who would like to promote positivity around their home or office can make use of this content! Turn into products of your own to resell on Shopify, Etsy, Amazon, Facebook Marketplace, or your own pop-up site.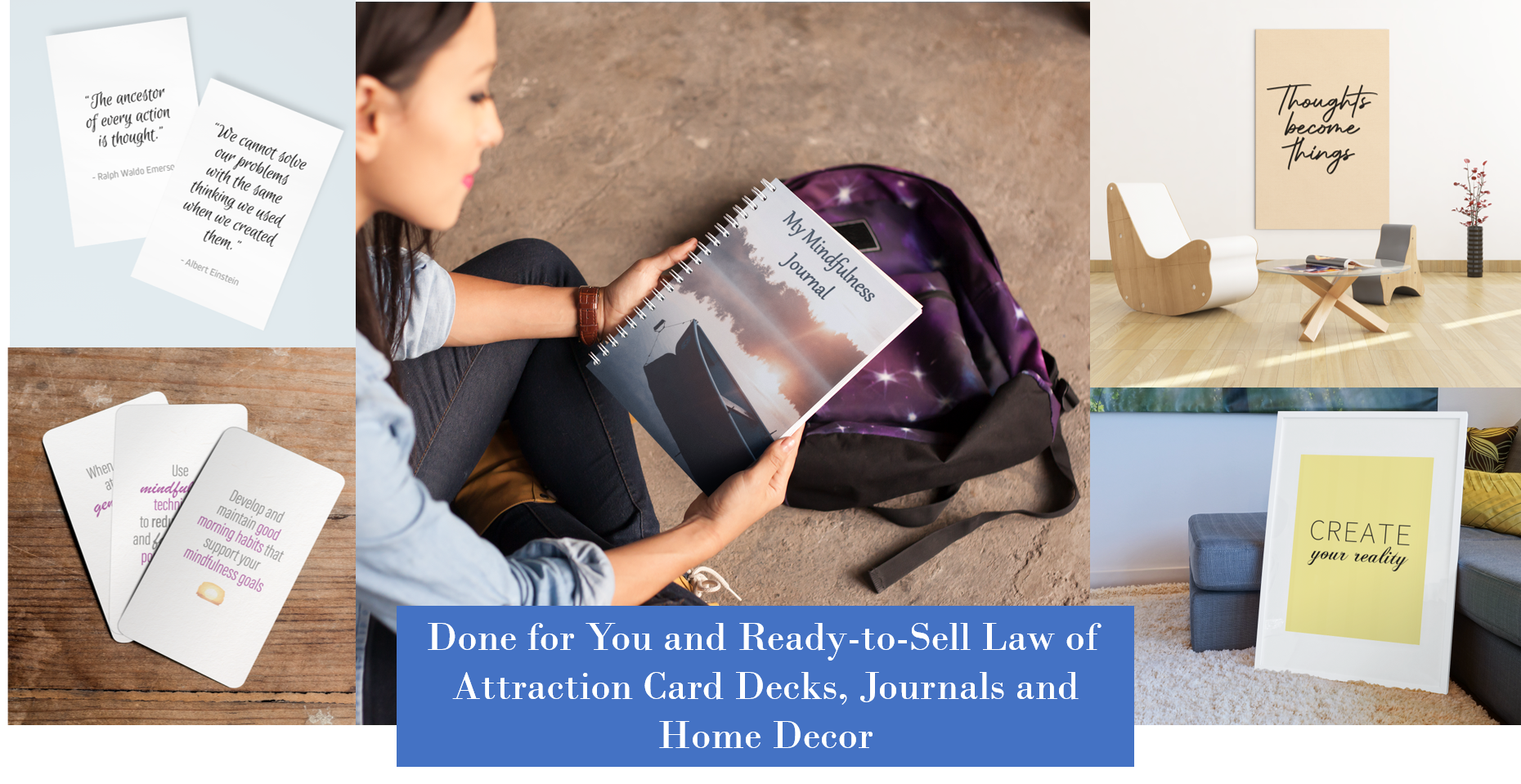 10 – 18″ x 24″ poster graphics
72-Page My Law of Attraction Journal
72-Page My Mindfulness Journal
2 Journal Cover Sets
36-Card Law of Attraction Deck
36-Card Mindfulness Deck
Just $9.95 through May 12 for the entire printable package listed above!
Again, this content comes with commercial resell rights. Easily transfer to print and put up for sale in your own online shop. The profit potential just doesn't stop! You don't need a coupon, just order before the sale date ends to get the deal!