We are all struggling in this quarantine to try and get more done in less time. I scramble every day. Half my list probably hates me but I still try! No one should see the look on my face as I'm racing madly to get to the bus stop in a timely fashion by 1:00 p.m.
Do you feel me? Your readers do, and that's why time management and productivity topics are getting lots of attention. People need tricks.
One tried and true formula for success is establishing a daily routine. The type B personalities balk at this. But if routines didn't help, people wouldn't use them.
Now you can share your own set of tips on how to create a daily routine for improved productivity so your readers can get done more in less time. Alice has set this up to make a perfect opt-in gift that will get you more subscribers and sales.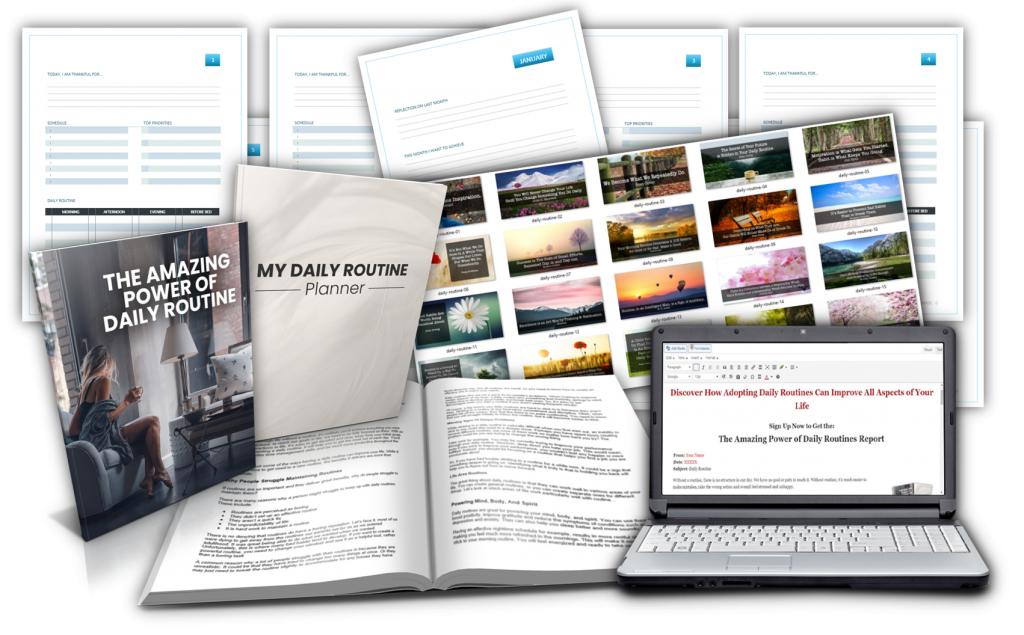 This done for you content pack includes the following:
10 page report
365-day planner
20 social media graphics
Ready-to-publish opt-in pages
2 professionally designed ecover sets
Please note, this content won't be ready until Thursday May 13th. Hop on Alice's list  in the meantime and she will let you know when it goes live!