**UPDATE: "Uses for Kitchen Shears" Blog Post PLR Added May 27, 2022
**UPDATE: "Meditation Styles" Blog Post PLR added May 25, 2022
Scroll for details. Check this page often. Find new PLR to download from inside your Wordfeeder account!
$5 Pot Luck PLR Content Club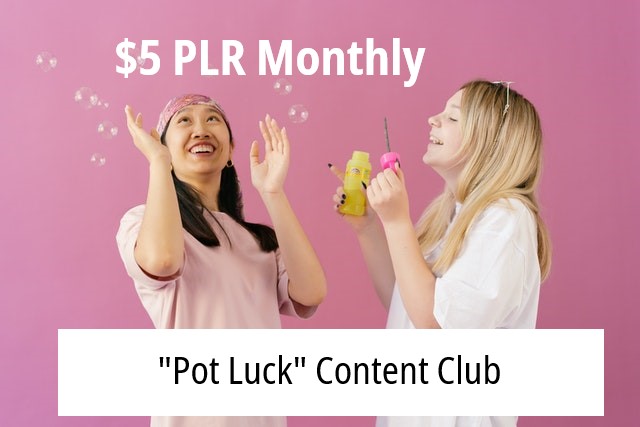 NEW PLR Membership Option: Get a random content deliverable each month for just $5!
A while back, some PLR customers expressed interest in a mixed bag type of content monthly membership. We're trying this as a beta test at Wordfeeder!
Your $5 per month content deliverable could look something like...
1 Blog Post or Email Newsletter Article, OR
3 Amazon Product Description Rewrites, OR
3 PLR Recipes, OR
10 PLR Images, OR
1 Tip Sheet, OR
1 PLR Planner (sourced from a planner content creator)
Each month, the $5 content deliverable can be any type of content in any niche. That's why it's "Pot Luck!" Subscribe or cancel any time.
June 2022 $5 Pot Luck PLR Content Deliverables:
INCLUDED: "Uses for Kitchen Shears" - Blog Post or Email Newsletter Article PLR - 1000 words approx.
With link to an Amazon search for products. Includes tips for how to personalize this to sound like you/your brand.
Sample of this blog-ready article is below: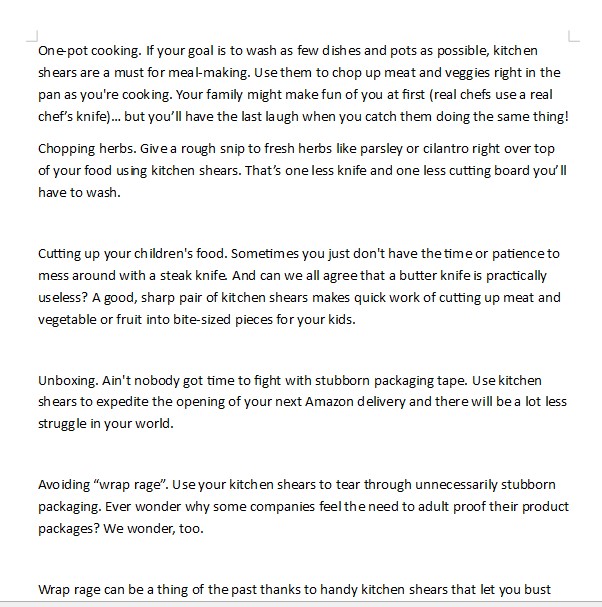 INCLUDED: Learn to Meditate. Meditation Styles for Different Personality Types. PLR Content - 1600 words
Sample of this blog-ready article is below:
May 2022 $5 Pot Luck PLR Content Deliverables:
INCLUDED: 4 Easy and Healthy Make-Ahead Recipes for a Busy School Night – PLR Written Content – 1200+ words

Written Recipes Included in This PLR Pack:
Turkey Chili with Warm Corn Muffins
Slow Cooker Chicken Dal Makhani with Naan Bread (Buttery Lentils with Chicken)
The Best Veggie Burgers on the Grill Pan
Salmon Asparagus Packets with Tri-Colored Quinoa
Screen shot of the content: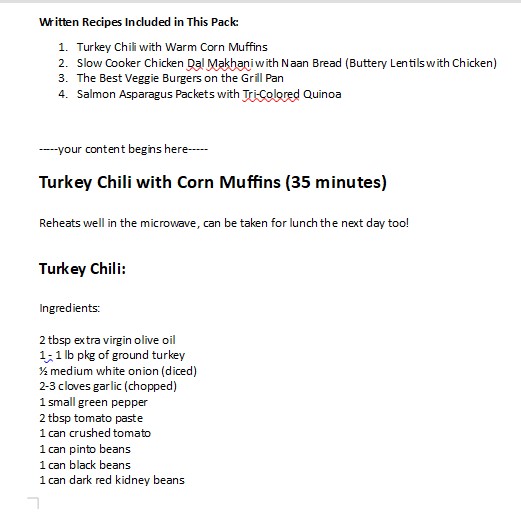 INCLUDED: BLOG POST - "Clever Ways to Cut the Grocery Shopping Bill to Get Out of Debt Faster" PLR Blog Post or Article
INCLUDED: BLOG POST - "Things That Can Go Wrong When You're Vacuuming" PLR content
with Amazon links to matching products - 2189 words total with private label rights.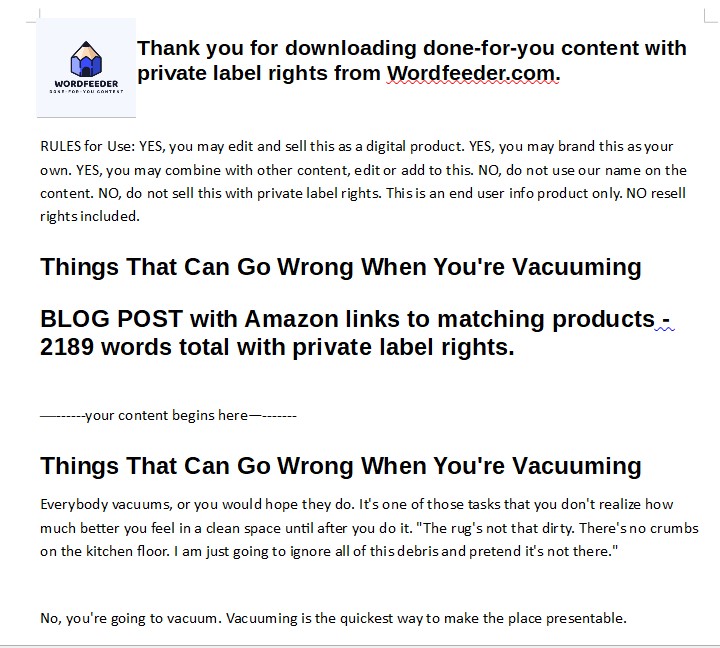 INCLUDED: Flower Images with Private Label Rights - 20 Total, Small .JPG Files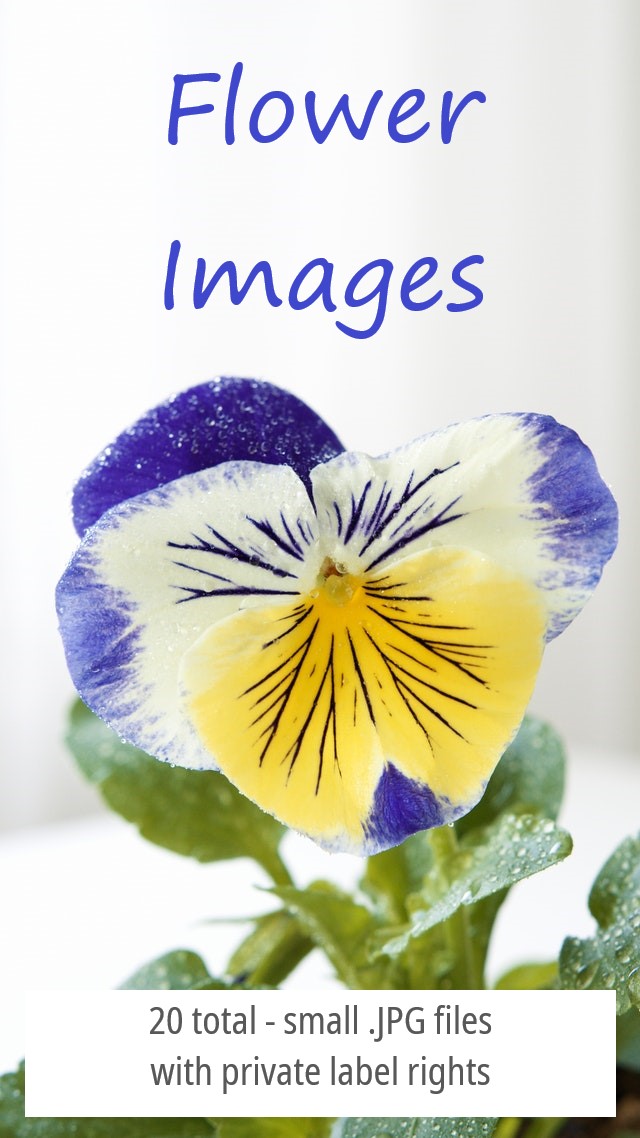 Screen Shot of the Images: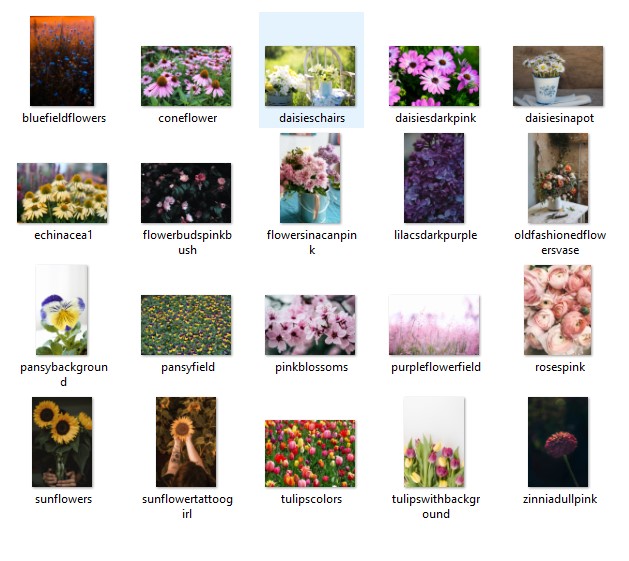 INCLUDED: Done-for-You Recipe Sheet: How to Make Dressings and Dipping Sauces at Home
Contents include: 
Let's Get Creative with Condiments
Pantry Essentials
Spices to Have on Hand
How to Make Homemade Vinaigrette
How to Make a Homemade Ranch Dip
Make Russian Dressing at Home
How to Make a Healthy Coleslaw Dressing
How to Make a Honey Mustard Dip
How to Make Spicy Mayo
How to Make a Cucumber Salad Dressing
How to Make a Zesty Pretzel Dipping Sauce
How to Make Barbecue Sauce from Scratch
How to Make Italian Dressing at Home
Make French Dressing at Home
How to Make Onion Dip
INCLUDED: Homemade Dressings 20 Images PLR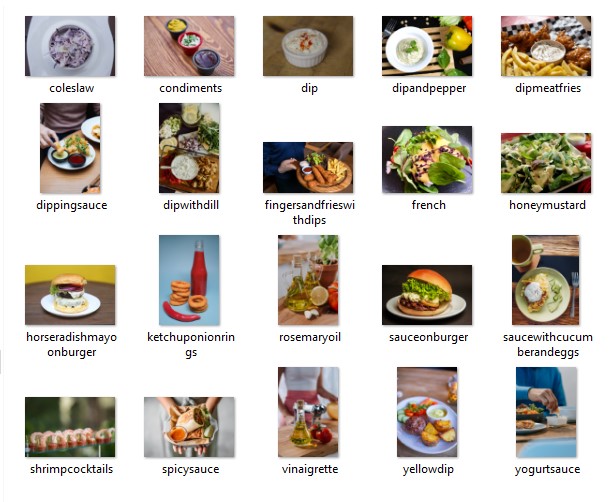 INCLUDED: Spring Cleaning Hacks and Checklists Printables
What You Get:
7 different layouts of Spring Cleaning Templates in PowerPoint files.
Use as printables, lead magnets or create spring cleaning related books. 
Your download includes 3 print sizes: 6 x 9, 8 x 10 and 8.5 x 11.
Color: black and white
Possible uses:
Offer as a giveaway to grow your list.
Use with clients who have set home organization goals.
Set up as a download from your member area.
Customize the design and sell on Etsy.
Here's a preview of one of the printable pages:
This membership is brand new... please feel free to make suggestions of what type of content deliverable you might like in future months!
Content club collection will be cumulative. Content releases from former months will still be available after you sign up and log in!
We reserve the right to cancel or change this membership any time.