Welcome to the Wordfeeder PLR Store. Order Articles with Private Label Rights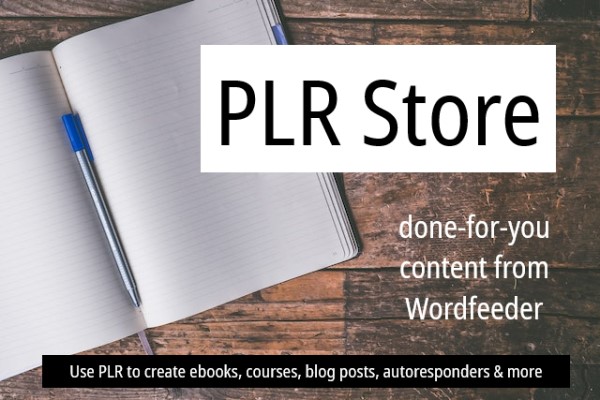 Welcome to our PLR store. The bulk of what we offer at Wordfeeder is PLR articles. We give you ONLY the best, most thorough, professional and detail-oriented article content.
In fact... Wordfeeder's PLR articles are so well-written, you'll wish you had signed up for our PLR membership years ago.
Need PLR articles to make digital products, add to your coaching courses, share in your membership or publish in your blog and social media?
Click on your niche, then go shopping for article content with private label rights.
Anti-Aging PLR
Anti-Aging PLR - the anti-aging audience tops the list of ready buyers of information products, supplements, skincare and self-care products.You can't miss thanks to our anti-aging articles that reach this market that has money and is willing to invest in anti-aging solutions of all kinds.
Check out our "Reverse-Aging" Ebook, designed to inspire middle-aged people to focus on wellness, happiness, looking and feeling great, and living their best lives. Explore our high quality Anti-Aging PLR now!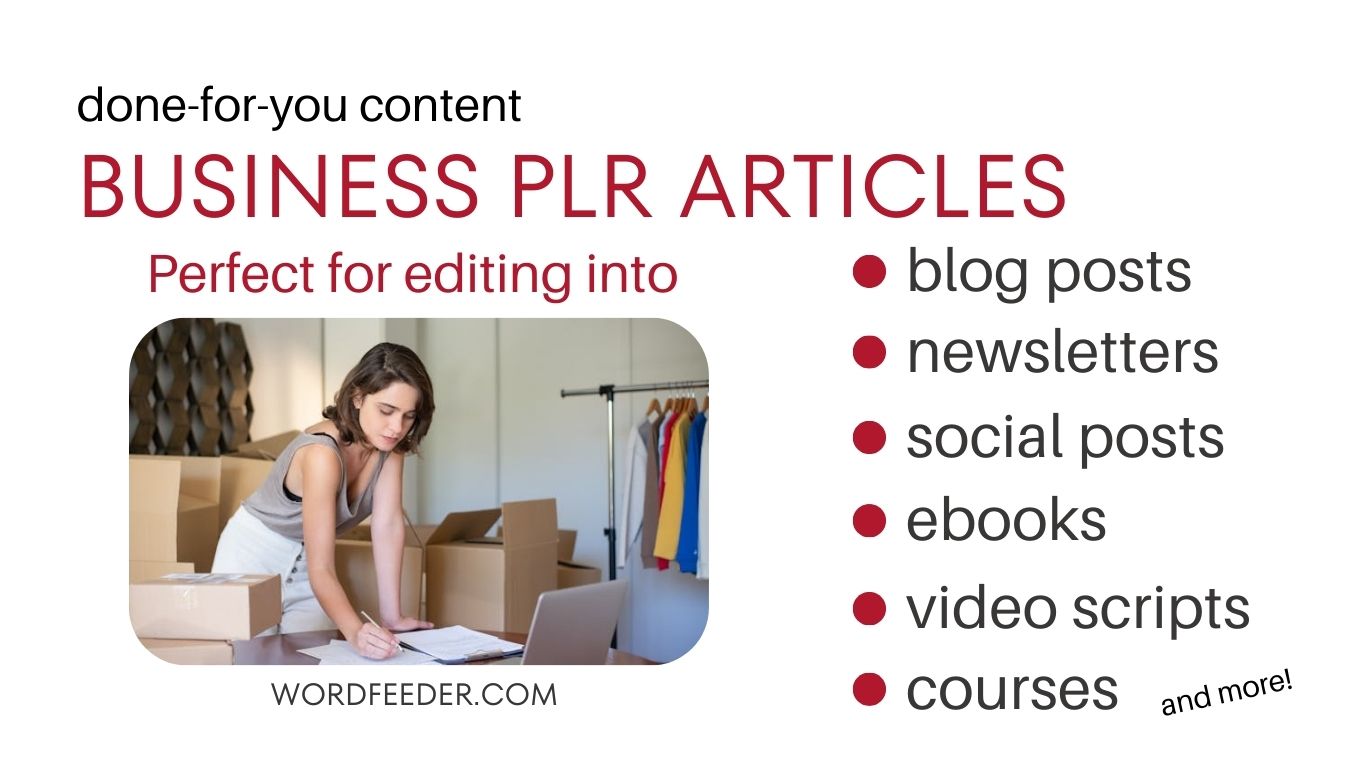 Business PLR - the next generation of info-hungry students of online business was born of a post-pandemic internet. Give them what they want: fresh, doable means of making money online.
Our business PLR articles teach coaching, blogging, email marketing, social media, working from home, product creation and so much more. For the best value, sign up for our Business PLR monthly membership. Explore our high quality Business PLR now!
Cooking PLR, Recipes - Recipe videos came to the forefront after TikTok went global in 2020, with Facebook Reels following suit and YouTube not to be left behind. Rising grocery prices and supply chain challenges have recipe-seekers on the hunt for the best frugal recipes, repurposing leftovers and revival of old-world cooking methods that pack nourishment into simple, comforting meals.

Wordfeeder serves up the best quality recipes that use common, cost-conscious ingredients and cook up quick. Explore our high quality Cooking PLR now.

Dog PLR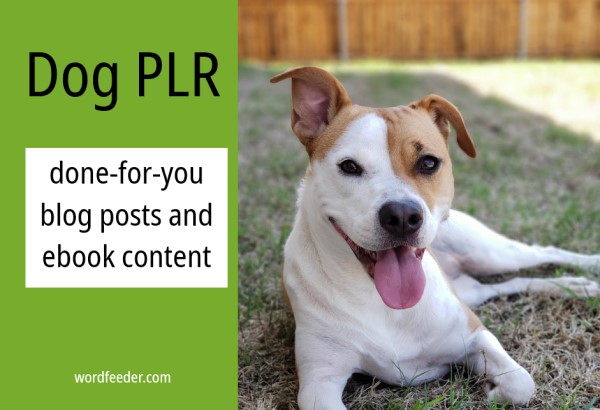 Dog PLR - pet content continues to generate interest, with dogs favorited as the most loved, non-human members of the family. Purpose PLR content for the dog niche to create digital products such as dog care guides, homemade dog food recipe books, and more.
You'll rate our dog articles two paws up for quality information, depth of detail and exceptional writing. And of course, having articles to share on your blog makes it easy to add Amazon affiliate links to great petcare products! Explore our high quality Dog PLR now!
Essential Oils Aromatherapy PLR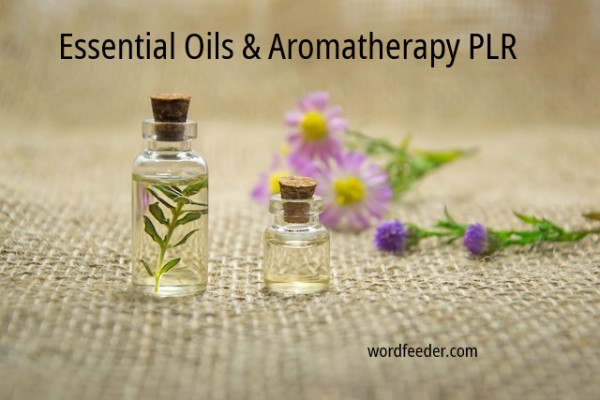 Essential Oils Aromatherapy PLR - Great news, natural health bloggers... essential oils have gone mainstream. While respect still goes to the top brands (DoTerra, Young Living)... today's budget-conscious wellness seekers won't hesitate to order oils from Amazon.
Wordfeeder supplies essential oils aromatherapy, skincare and natural remedy-focused content with private label rights, for you to edit and share in your blog, social media and email newsletter. Don't forget to slip in those product recommendations with your affiliate links tucked right in! Explore our high quality Essential Oils Aromatherapy PLR now!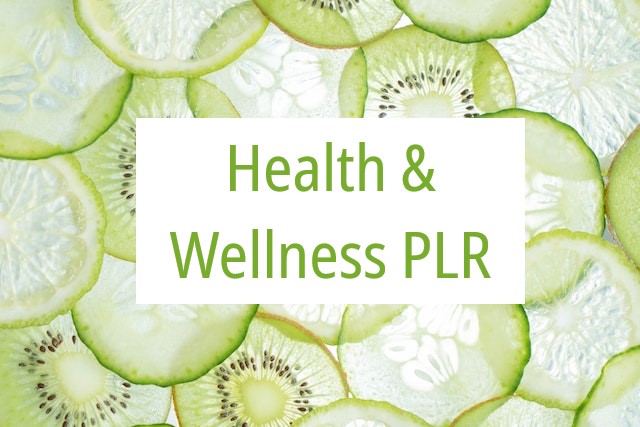 Health and Wellness PLR - Avid wellness seekers rely on you as a publisher of high quality information, to come through with sound recommendations for remedies, rituals and products that address their various symptoms and ailments, naturally. Amazon affiliates will do well to search for wellness products that cover a wide range of sub-categories.
Google any symptom, and there's an alternative health solution, with Wordfeeder content to match. Think insomnia, immune boosting, stress relief, chronic disease prevention, cold and flu, self-care, yoga and much more. Explore our high quality Health and Wellness PLR now!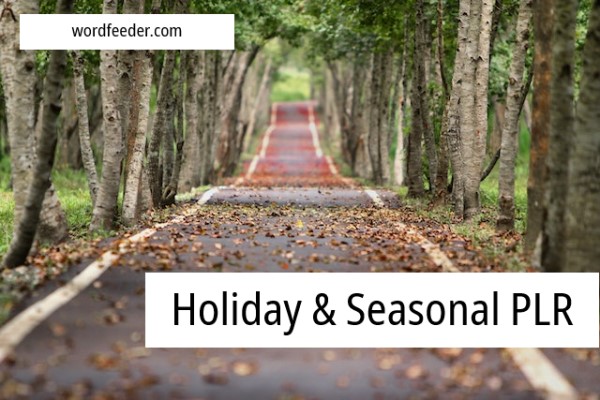 Holiday and Seasonal PLR - A change of seasons is a perfect reason to freshen up the content and images on your website. Launch a new product, write up a seasonal message for your next newsletter. Winter, spring, summer or fall... there's always something to plan, prepare, decorate, dress up and cook for.
Wordfeeder's Holiday and Seasonal PLR touches the sentimental side of celebrating each season. Don't miss this opportunity to connect with your audience. We have ready-to-go gratitude journaling challenges for any time of year, and other great, seasonally-appropriate articles. Discover our high quality Holiday and Seasonal PLR now!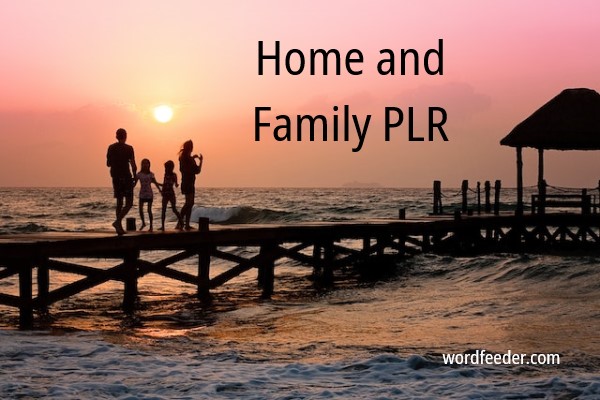 Home & Family PLR - Year after year, new moms enter the family fold... dads take on the role of care-taker... veteran parents reach a new stage in their family life or their children's development. There's always a challenge to family life, whether it's relationships, planning for school, staying organized, summer vacations, juggling work and home life or trying to run a mom-biz.
If this is your blogging audience, check out our Home & Family PLR articles. Or, if you're a frugal family blogger, try out PLR Pot Luck Club for the most family-geared content with private label rights, at the best value.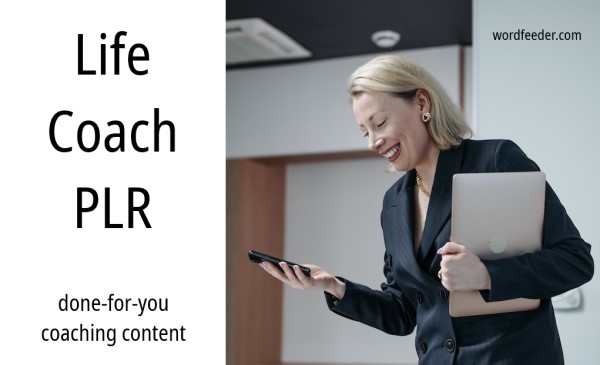 Life Coaching PLR - Self-development, relationships, gratitude and positive thinking are just a few of the many life coaching topics that never go out of style. Wordfeeder's life coaching content boasts exceptional quality writing, and advice that is both inspiring and intelligent.
Life coaches, get ready to craft your next digital coaching product, fill your membership, or be ready to work one-on-one with clients thanks to our top quality content with private label rights. Discover our high quality Life Coaching PLR now!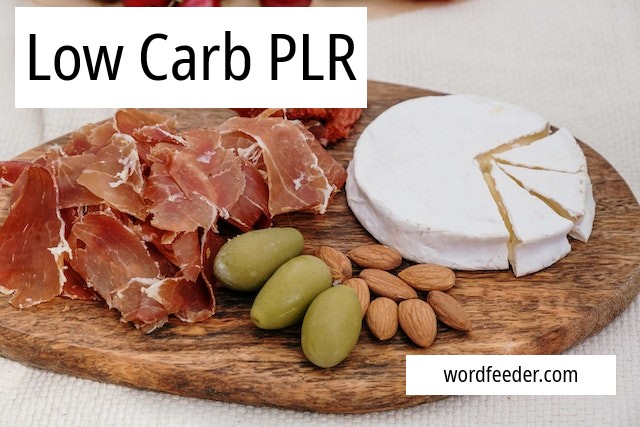 Low Carb PLR - the low-carb craze just never seems to go out of health and fitness fashion. Whether your readers are interested in learning how to lower their carb intake to manage diabetes, or they simply want to lower carbs to fit into a smokin' bikini for their summer beach vacation... you can't go wrong recommendating 30 Days of Keto Meal Plans from Wordfeeder PLR!
Put your name on this set of low-carb lifestyle tips, mouth-watering keto-friendly recipes and more... and sell as your very own low-carb info product. Explore our high quality Low Carb PLR now!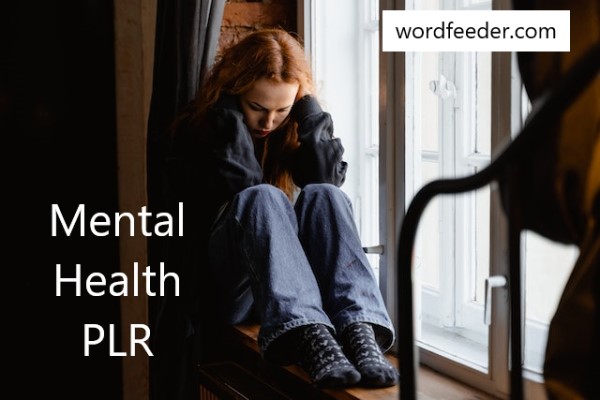 Mental Health PLR - Do you run an online therapy center, work as a counselor or pscyhology professional? Your audience of tender souls needs a gentle guide and hand to hold as they navigate the difficult challenges of modern life and relationships. That's where Wordfeeder's mental-health supportive content comes in.
Tackle tough topics like trauma healing, narcissism (everyone's ex is a narc, right?), social anxiety, living life as an empath, positive body image and more. Explore our high quality Mental Health PLR now!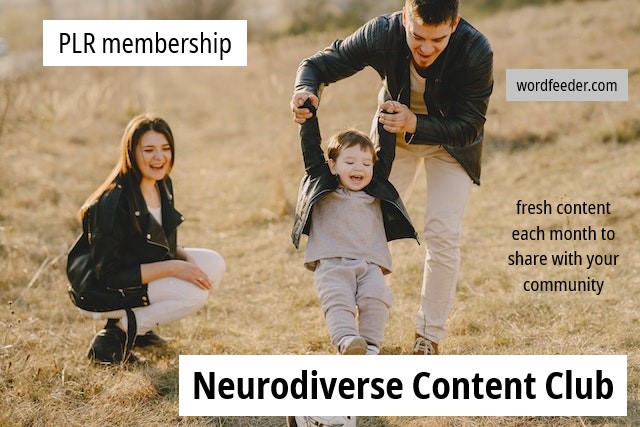 Neurodiverse PLR - Our brand-new neurodiverse content club is a budget-friendly option for neurodiversity bloggers who can use a content publishing shortcut. Content focuses on emotional challenges of being neurodiverse, engaging your neurodiverse kids, curbing too much screen time, best careers and business ideas for neurodiverse adults, and so much more.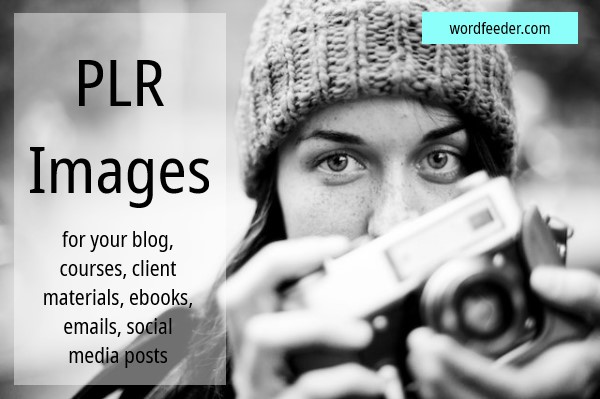 PLR Images - yes - we even offer images with private label rights, that are included as a bonus with some of our article packs!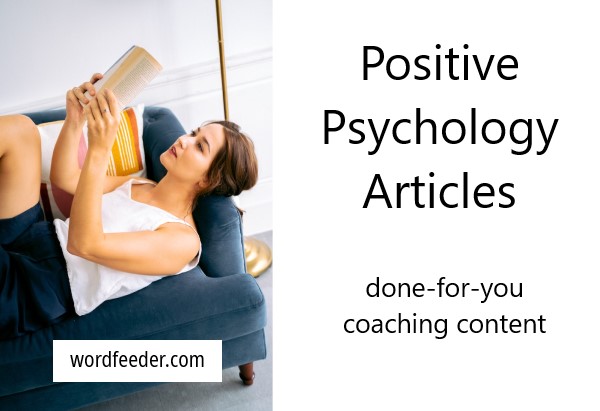 Positive Psychology Articles - Wordfeeder's positive psychology content is a sub-set of our life coaching content category. We write exceptional quality articles, ebook content and email/social media challenges that cover topics of interest like gratitude, kindness, humility, positive thinking, mindfulness and so many more.
As a coach or psychology expert building your resource library online to share with the world, you'll appreciate this done-for-you content shortcut. Edit and add to the articles however you like, then publish under your own brand. Explore our high quality Positive Psychology Articles now!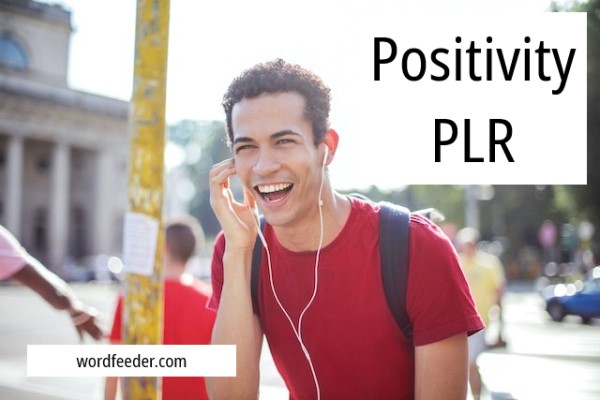 Positivity PLR - You'll be feeling extra positive when you use Wordfeeder's done-for-you coaching content with a positivity theme, to check off your weekly publishing tasks. Positivity continues to be a sought-after topic for the life coaching industry.
Make use of our positively perfect PLR articles to share with your followers. Offer an opt-in gift, run a week-long or month-long positivity challenge, or anything else you can dream up to bring smiles, happiness and a brighter outlook for all. Discover our high quality Positivity PLR now!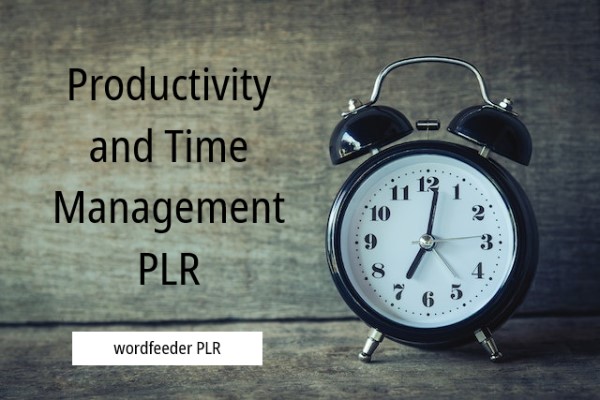 Productivity & Time Management PLR No time like the present to learn money and time-saving methods for sharing and selling high quality, high value content online. Save yourself headaches, hassles and of course money invested in professional writing.
Productivity and time management will always be commonly searched topics of interest for the coaching and self-improvement niches. Our productivity PLR articles will help you help them get more done in less time... and you'll be able to say the same for your business publishing! Discover our high quality Productivity & Time Management PLR now!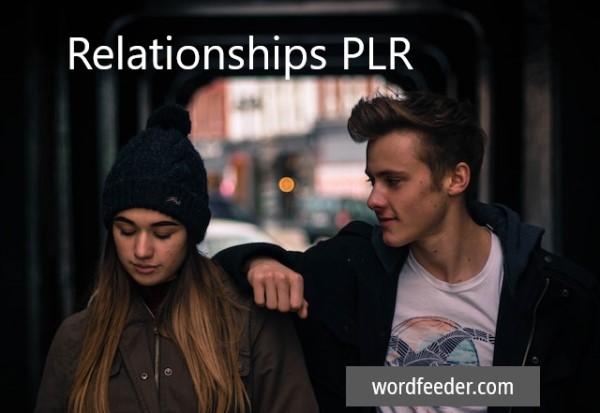 Relationships PLR - It's no secret that relationships have become more challenging in the modern world. Whether it's struggling to maintain boundaries, dealing with toxic people and strong personalities, trying to repair a marriage after infidelity, feeling alienated from your kids, or struggling to make friends... Wordfeeder covers all the touchy topics related to relationships.
Discover the highest quality relationships articles to use in your next product launch, ebook project, social media update or email challenge. Explore our high quality Relationships PLR now!
Self-Development PLR - Another perennial favorite coaching topic - overlaps the life coaching and business coaching niches. Guide your audience of self-betterment seekers to new ways of thinking, communicating, and approaching common life challenges. Help them set and achieve goals, make life changes and live authentically.
As a coach who offers paid digital products and coaching packages, you'll benefit from publishing our done-for-you self-dev articles no matter which niche you serve. Explore our high quality Self-Development PLR now!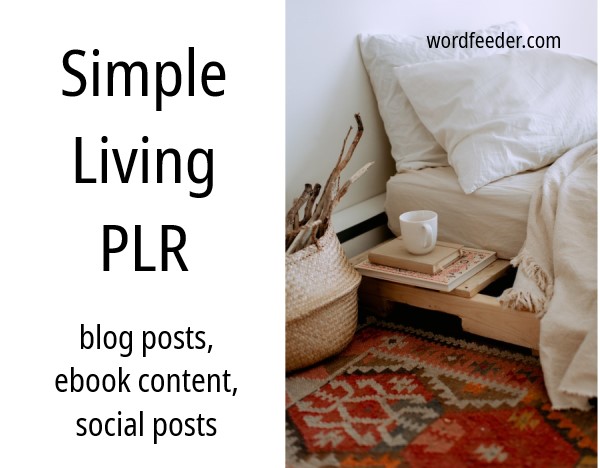 Simple Living PLR - for the DIY and frugal liviing audiences... share practical tips like how to clean things using simple, safe and natural ingredients and products; how to install and clean window air conditioners... brewing chai for good taste and good health... how to make natural insect repellent using essential oils, and more.
Explore our high quality Simple Living PLR now!
Tech PLR - still in development - check back soon!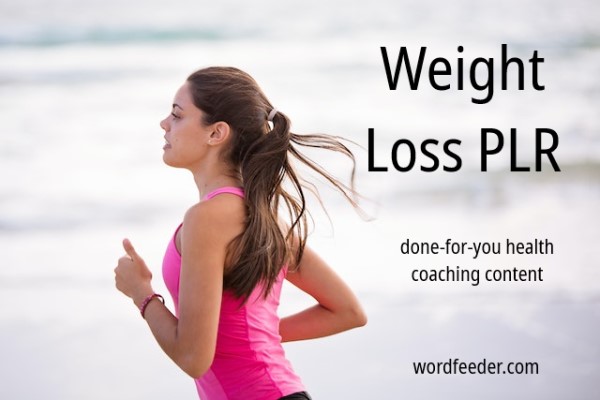 Weight Loss PLR - Here's the skinny on Wordfeeder's weight loss PLR. You stand to gain a lot when you implement our done-for-you health coaching content that focuses on safe, sensible, effective means of losing weight. Guide your readers to good nutrition and fitness practices that work for their busy life, and a complete weight loss mindset overhaul. Weight loss isn't about trendy diets... it's a lifestyle!
You'll be proud and pleased to turn our Weight Loss PLR content into social posts, blog updates, email newsletters, lead magnets, paid programs and digital products.. Sign up for our Weight Loss PLR monthly membership, or order Weight Loss PLR articles ala carte!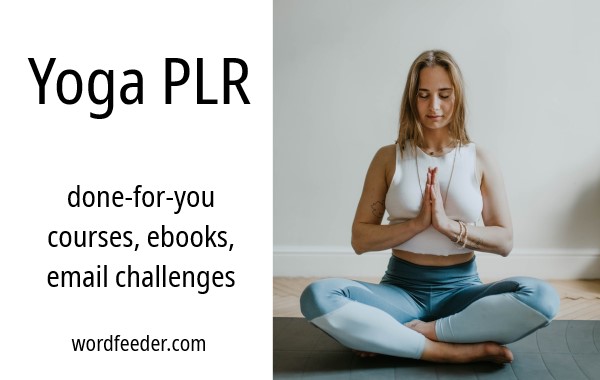 Yoga PLR - our yoga content comes to you from a certified yoga instructor who holds a bachelor's degree in the health and wellness field. If you work as a yoga instructor and you're looking for ways to increase your visibility online by sharing information, we have your content already written! Use it to create a yoga guide for beginners, update your blog, email your followers, and more.
Don't overlook our done-for-you yoga courses... they're ready for you to customize and launch, and they come with images too! Explore our high quality Yoga PLR now!