Why Choose Wordfeeder for Your Content Publishing Needs?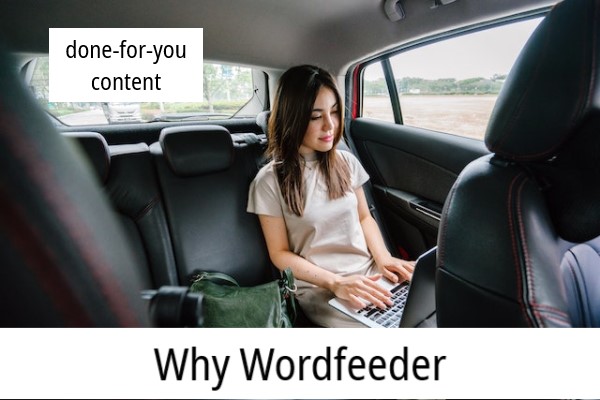 Your readers rely on you to provide information that…
Connects with their emotions
Teaches a skill
Solves a problem

Shares information
Infuses a perspective
Imparts wisdom

Tells true stories
Provides resources

Wordfeeder's done-for-you articles promise all of that and then some. Our customers routinely tell me that Wordfeeder PLR's some of the strongest writing they've come across in this industry.

One way to run your online business right, is to have done-for-you content drafts available.

Just imagine if you had a personal helper, busily writing fresh articles each day that you could edit as you like, and use to help people learn new things, be happier, and live better.

Read about our 2023 PLR Membership Updates here.

Get Instant Access to Our Big Library of High Quality Articles to Make into Ebooks, Courses, Social Media Posts, Blog Articles and More

Sign Up. Log in. Start downloading high quality PLR articles immediately!