Ways to Run a Gratitude Journaling Challenge that Endears Your Followers AND Matches Your Coach Marketing Goals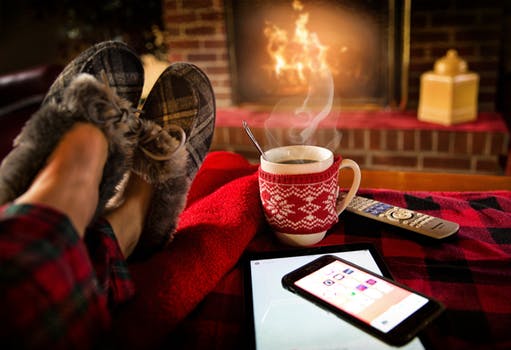 The thought of running a gratitude challenge... delightful, yet daunting. The end game is a feel-good connection with your followers. Positive thinking, calm and ease all around. But it's more than that.
Whenever you run a journaling challenge, you get the choice to match your delivery to your comfort levels, ease of use, and goals for your coaching business.
Let's do a quick punch list of ways you can EASILY set up 30 days (or another number) of gratitude journaling exercises. These will work to engage your followers AND plant the seeds for future sales and business growth.
Simplest way: Set it up as a paid PDF ebook download for your buyers to download and work on independently.


Coziest way: Run it as a daily journaling challenge from your Facebook group - a post a day, with opportunity for participants to share what they wrote.


Most up-close way: Select five of the journaling exercises. Schedule an in-person group coaching workshop that meets once per week in person. Set out refreshments. Email the assignment out a few days before the scheduled meetup. Invite participants to read aloud what they wrote for their gratitude entry. Invite a discussion. Save the rest of the challenge exercises to share on your blog, social media, email, etc.


Most strategic way: Set it up as an emailed autoresponder, 30 daily journaling challenges for one month.


"Most exposure" way: Share 5 or 7 of the thankfulness exercises free on your blog and socials. Offer a link to upgrade to the paid challenge by email.


Most professional way: utilize a course platform like Teachable to run this and integrate with email so each day goes out automatically. Add written assignments to the login area and invite members to submit their journal entries for review. Offer a one-on-one coaching upsell.


Most JV way: team up with an online biz friend. Create fun graphics with the two of you and run it together.


Most high profile way: Set it up as a video series. Speak each day's rumination out loud. Offer a download of the material via PDF and invite members to journal their thoughts.


Best biz-building way: If you're a new coach looking for new signups, publish each of the 30 days of journaling exercises on your blog and social media pages for free. Add a link at the end to get new signups to your list.
'Tis the Season to Run a Gratitude Journaling Challenge. Good Thing the Content is Done-for-You....
Our done-for-you gratitude challenges include...
 30 Days Thankful Journaling Challenge Rebrandable Online Course Content: A Rumination on the Beauty of Life - ALL 30 DAYS 14,821 words total
Attitude of Gratitude 30-Day Challenge With PLR Rights - Days 1 to 30 - 17,500+ words
30 Days Blessed This Christmas Challenge With PLR Rights - Days 1-30
Attitude of Gratitude Social Images from Michele
Gratitude in Challenging Times PLR - 15 Articles - 8076 words total
Gratitude as Positive Psychology - PLR Articles - 15 Total - 7,924 words
Thankful, Grateful, Blessed - 15 PLR Articles Email Series - 8647 words total with private label rights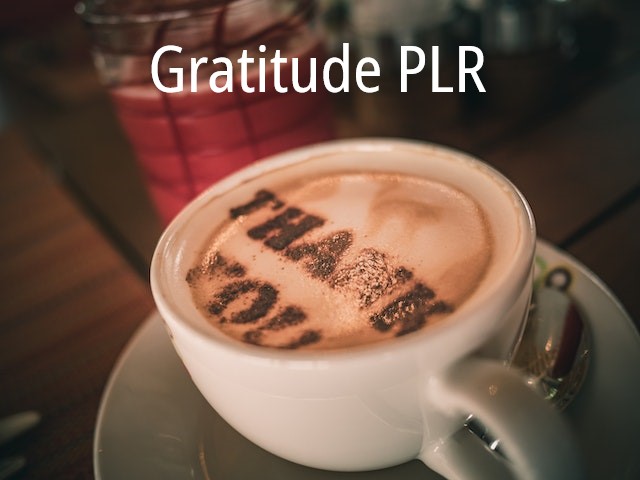 Don't miss this chance to guide your followers to greater gratitude, run a terrific group challenge and connect minds and hearts this festive season.