In Search of Amazing Quality, Done-for-You Coaching Content?
Wordfeeder Loves Coach Glue!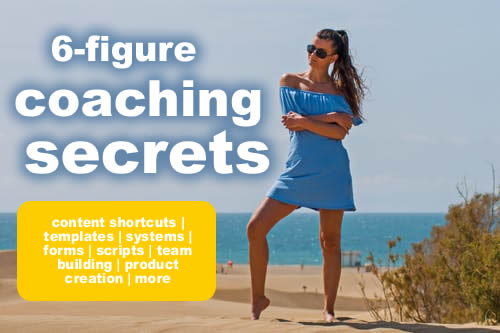 Wondering what it takes to become that six-figure life coach or business coach who walks her talk? This is a competitive field for sure, but there definitely are ways to differentiate yourself. Let's talk really quick about why someone would choose YOU over another coach.
What makes any coach or expert sought-after? How can you become an influencer in your field of expertise?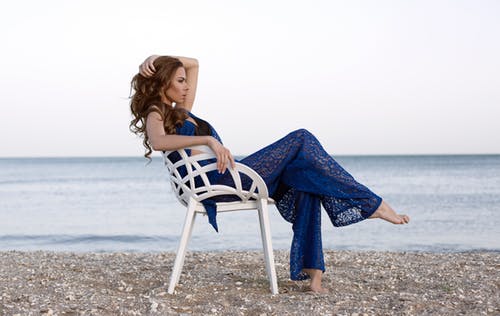 One: get your branding act together.
Sure, life coaches are a dime a dozen, but the ones who pull in the big bank have done the transformation from shlumpy to spectacular. You need a stand-out logo... knockout head shots. You want a gorgeous media kit and some great branding for ALL your programs.
Listen, coach: if you've been iffy on image, it's time to power up with some polish and professionalism!
Two: expand your product line.
Lots of coaches get locked into just one form of income, and that's limiting in every way. Maybe you ONLY book client hours, or you ONLY sell ebooks. You want to think of your coaching website as hitting every rung on the ladder of profit potential. You can launch once a month if you want... you just need the SYSTEM to get you there (and pssst... Coach Glue has it for you).
Three: STOP doing everything yourself, from scratch.
Even if your bank account shows high numbers, if you're spending your every waking (and some sleeping!) moment(s) working yourself to death, then that's no way to lead by example. As a coach, you definitely want to practice what you preach to clients. That means content, systems, team members and automation... and again, YES, you MUST have a product line that sparkles and shines!
Four: Take content shortcuts.
If you're NOT doing this, you're really missing the boat. All the power coaches know that the pay-it-forward coaching content model is what ultimately will get you where you want to be in terms of how much you make and how many work hours you're putting in. (And YES, the idea is to make MORE while working LESS.)
Five: Start list-building.
That means putting yourself out there, pushing out a positive message. Setting up a system to capture email addresses. Getting a fan base going on social. These are your future customers, collaborators, clients and referrers! No 6-figure coach is without a list, so start publishing some really great advice, and get some peeps to opt in to your list. Once you're ready to launch your first info product, you'll already have an eager fan base, ready to learn from your expertise.
I mentioned Coach Glue. If you really want someone strong to follow as you build your brand... they're it!
Plus, you get all the done-for-you content you need to start rolling out products that get you paid. Customize their content any way you like. Or, launch the programs as-is. That's the beauty of Coach Glue! They're the secret weapon of the most successful coaches online. (But don't tell anyone I told you!)
Sign up and a perfect coaching gift - done-for-you client forms - will drop straight into your inbox. Then, BOOM, just like that you're on your way to watching and learning from the masters!
You'll get instant coaching forms right now, to use in your business. AND they will email you their next deeply discounted digital product that you can sell or share as your own!
Don't miss their done-for-you content packages - including special offers and free trial packages to use in your coaching business


If you love getting the scoop on high quality done-for-you content from top providers, sign up for our Wordfeeder memberships now.
Choose an email address where you'll be happy to hear from us daily.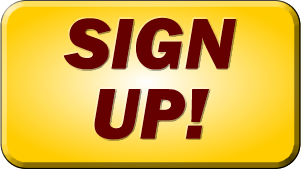 Sign up takes you to a checkout page in a new window. You'll see some other great PLR packs that I've listed for you there.
This Digital Product is Offered as PLR: Private Label Rights Content. Use it to Create Profits for Your Coaching Business or Niche Website.


Create and launch digital products & coaching programs. Help people solve problems and live better, affordably.

Offer PDF courses by email or hosted privately.

Launch a multi-media course on a site like Teachable

Create a paid video course

Launch an email course or challenge.

Make into client learning materials.




Get new signups and connect with your fans and followers.

Offer an ebook, whitepaper, special report or series of tips as an opt-in gift.

Turn into an article feature for your email newsletter.

Use the content to make a short, free webinar to give your followers a taste of what's to come.



Grow your brand and increase your reach by publishing authoritative content.

Share as blog posts or web articles.

Post the articles on social media with a link back to your blog or sign-up page.

Make video talks, slide shows or tutorials to share on your channel.

Add to Pinterest pins to drive traffic back to your blog.

RULES: Edit, brand, copy, cut, paste, add to and change this any way you like. Do not publish originator's name. Do not resell as PLR. You may offer personal rights to your customers.
Work SMARTER, Not Harder

NO paying a writer to create this from scratch for hundreds of dollars

NO more slaving away at the computer for weeks and weeks to create this on your own

YES this can be branded with your name and business details. You can edit it, add to it, change it, and publish any way you like - give away, sell as an ebook, it's up to YOU.