10 FREE Healthy Eating and Fitness Images - Download When You Sign Up for Our FREE PLR MemberShip!

.JPG Images for Your Blog, Newsletter, Video Slide Shows and more
Need stock photos to use in your Healthy Living and Weight Loss web sites, ebook creation and marketing?
Here's a pack of 10 free images as a gift from me to you!
Set up these helpful written tips to create any of the following:

Weight Loss and Healthy Lifestyle Video Slide Show Content

Weight Loss and Healthy Lifestyle Pages of Your Blog or Website

Articles for Your Weight Loss/Healthy Living Member Area

Another Issue of Your Weight Loss and Healthy Living Newsletter

A "Weight Loss Tip a Day" Email Series
Sure, you could find images online on your own. But isn't it nice to have these all packaged up and ready?
You can use these images to make a quick Weight Loss slide show right now! It'll only take a few hours at max. Here's how to do it:
Save the written content into a folder onto your computer named Healthy Images.
Save the folder of images to the same spot.
Launch your video editing software.
Make a story board of about 10 or 12 slides.
Pop in a single tip and matching image for each slide. Make a few quick tweaks of text placement.
Set your slide show to energetic music... or, record your own audio message using the audio recording app on your PC and drop in one file per slide! (Don't forget to match the duration of each individual slide to the duration of the audio slide that it goes with).
Export as an MP4 file and upload to your YouTube channel.
Embed the video's HTML code into a page of your website. Title the page Home for the Holidays.
Go back to the document containing your written text. Paste the same 20 tips that you used in the video into the page and style as needed. Add images to make it super cute and festive.
Hit publish on your new page or post!
Next steps, shout it out on all your social profiles.
Use the rest of the tips and images for things like...
Send out "a tip a day" via email using 10 of the tips and images.
Post the tips in your social groups and pages, too!
You'll be added to our mailing list of daily deals. Then, when the next weight loss PLR pack is ready, you'll be one of the first to hear about it!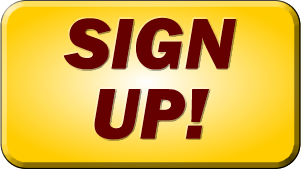 Sign up and download for free right here!
How to Access Your Health and Fitness PLR Images:
It's super simple to download your free PLR. Just sign up for a Wordfeeder membership (it's free), and then click the confirm link in the email you receive from us. You'll receive a second email containing your zipped, MS Word file.


THANKS for choosing PLR content from Wordfeeder. I hope you find value in this excellent quality Health and Weight Loss content that I've created for you. And THANK YOU for supporting my freelance business. CHEERS to you in yours!
This Digital Product is Offered as PLR: Private Label Rights Content. Use it to Create Profits for Your Coaching Business or Niche Website.


Create and launch digital products & coaching programs. Help people solve problems and live better, affordably.

Offer PDF courses by email or hosted privately.

Launch a multi-media course on a site like Teachable

Create a paid video course

Launch an email course or challenge.

Make into client learning materials.




Get new signups and connect with your fans and followers.

Offer an ebook, whitepaper, special report or series of tips as an opt-in gift.

Turn into an article feature for your email newsletter.

Use the content to make a short, free webinar to give your followers a taste of what's to come.



Grow your brand and increase your reach by publishing authoritative content.

Share as blog posts or web articles.

Post the articles on social media with a link back to your blog or sign-up page.

Make video talks, slide shows or tutorials to share on your channel.

Add to Pinterest pins to drive traffic back to your blog.

RULES: Edit, brand, copy, cut, paste, add to and change this any way you like. Do not publish originator's name. Do not resell as PLR. You may offer personal rights to your customers.
Work SMARTER, Not Harder

NO paying a writer to create this from scratch for hundreds of dollars

NO more slaving away at the computer for weeks and weeks to create this on your own

YES this can be branded with your name and business details. You can edit it, add to it, change it, and publish any way you like - give away, sell as an ebook, it's up to YOU.