Mom Bloggers, Home & Family Publishers, Homesteaders and Frugal Living Bloggers: Need a PLR Content Shortcut? Wordfeeder Has Your Back.
Explore the $5 Pot Luck PLR Content Club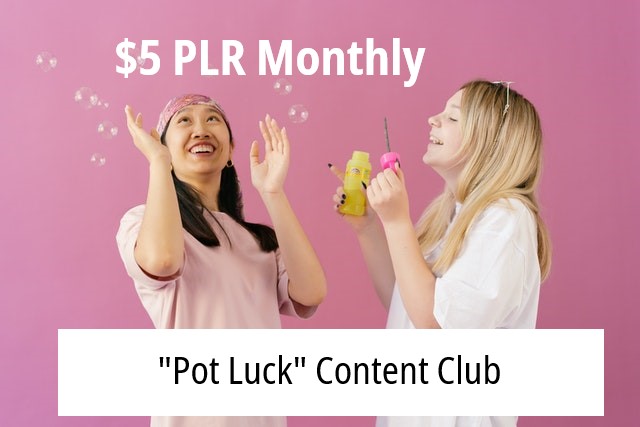 We Create the Content. You Edit, Monetize, and Publish it in Your Blog, Lead Magnets and Emails to Your List
Theme: "Get a random content deliverable each month, with potential for more." The content comes with private label rights. You can edit it, brand it as your company name, and share or sell it as your own.
What Audiences is This For?
Mom Bloggers
Home & Family
Frugal Living
Simple Living
Cooking
Wellness
What Do You Get?
Your $5 per month content deliverable could look something like...
1 Blog Post or Email Newsletter Article, OR
3 Amazon Product Description Rewrites, OR
3 PLR Recipes, OR
10 PLR Images, OR
1 Tip Sheet, OR
1 PLR Planner (sourced from a planner content creator)
Each month, the $5 content deliverable can be any type of content in any niche. That's why it's "Pot Luck!" Subscribe or cancel any time.
Here's the Full List of What You Get Since the May Launch of This PLR Club...
June 2023: Stop Unwanted Smells from Your Neighbor's Apartment
Screen shot sample: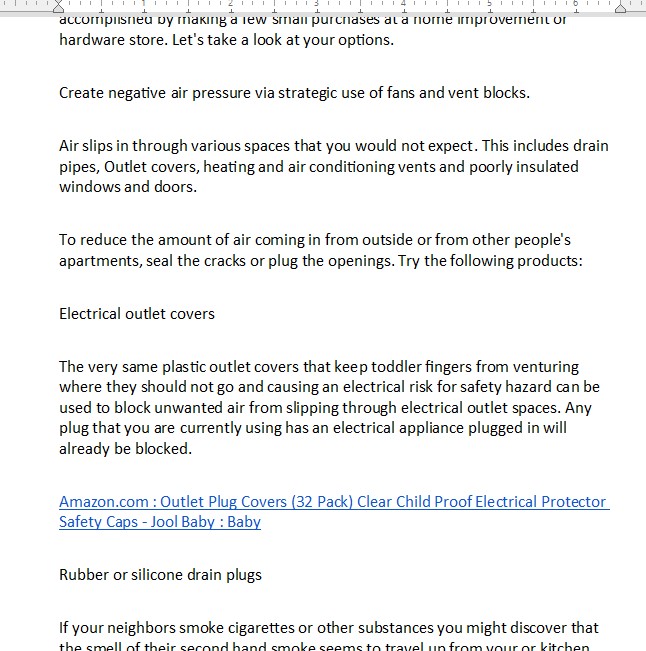 June 2023: "Could a Daily Routine Solve Most of Your Life's Problems?" 2K words, with lists of Amazon product suggestions for you to look up.
Here's a screen shot: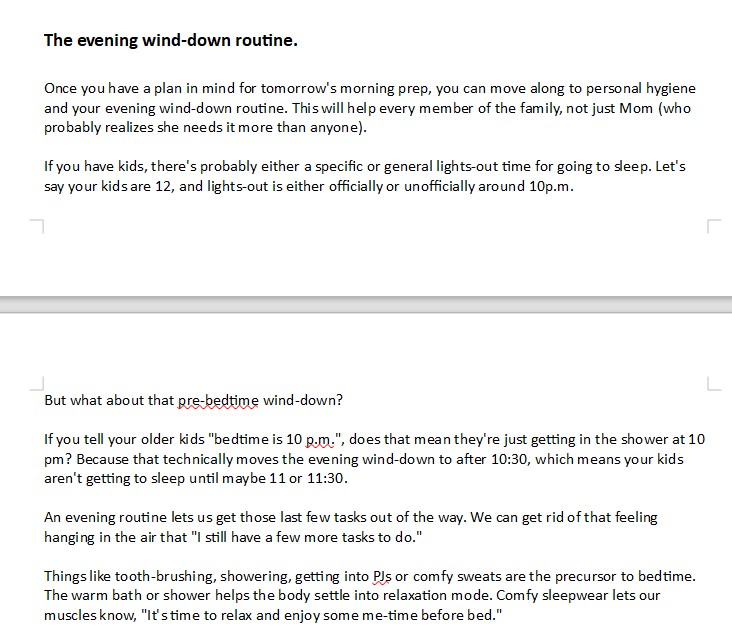 ---
May 2023: Feed Your Family with Help from a Food Pantry - PLR Written Content - 4900 words total with private label rights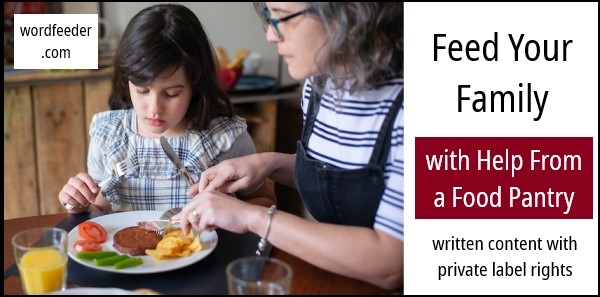 This content is designed to help families in need overcome food insecurity. Please share it in your blog, send it out in an email series, copy and paste parts of this as social media posts, or any other way you can think of to spread awareness and information.
Content sample: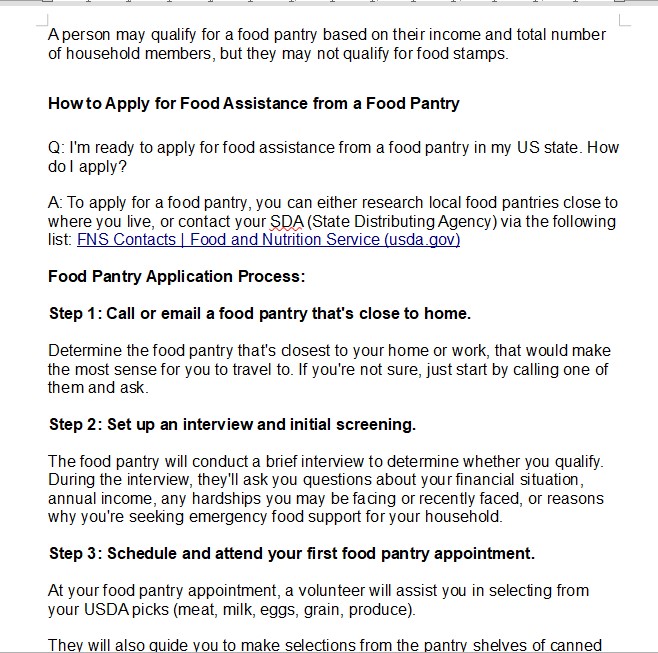 You'll receive all content that was released for the Pot Luck PLR Club in 2022 and 2023.
---
April 2023: Window Air Conditioner PLR - HUGE, Blog or Ebook-Ready PLR Pack to Earn You Amazon Commissions on Air Conditioners and Replacement Parts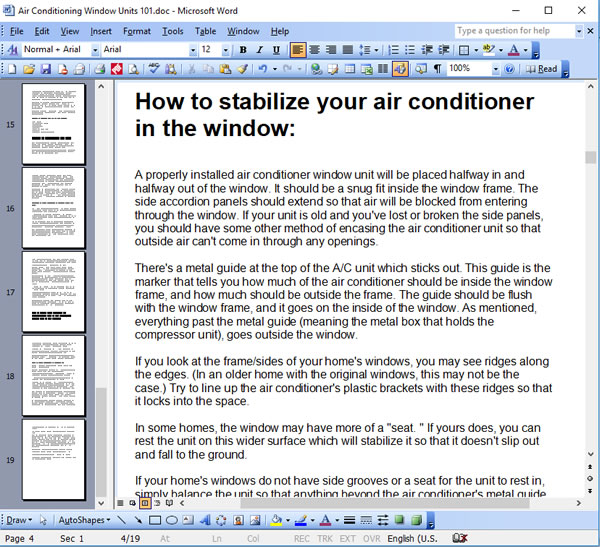 ---
March 15, 2023: 20 Uses for Reusable Grocery Bags - PLR Written Content - 20 Tips total
This content would work great as any of the following:
A long blog post
Digital PDF download
20 social media posts
20 Pinterest Pins
How to Monetize:

Offer your Amazon affiliate links to reusable bags - they have plenty to choose from if you search here.
Include Adsense Code or other PPC on the page

Download your content here if you're active.
---
2/20/23 Handy Helpers for the Frugal Homeowner/Water in the Basement PLR 2-Pack
Articles include:
ARTICLE SET 1: Handy Helpers for the Frugal Homemaker • 9 Home Improvement Tools Every Woman Should Own • A Tisket, a Tasket: Practical Uses for Cute Storage Baskets All Around Your House • How to Store Bags of Chips So They Don't Go Stale - Keep Snacks Fresher Longer • What to Do With Open Packages of Cookies? • Grandma's Frugal Storage Container Solutions for the Kitchen
ARTICLE SET 2: Water in the Basement • Water in the Basement - Finished Basement Flooding - What to Do • How to Clean a Wet Basement Rug - Wall to Wall Carpet - Basement Flooding • How to Wet-Vac After Getting Water in the Basement - Wet Vacuum Wall-to-Wall Basement Carpet • Other Essential Steps for Remediating Water in Your Basement
Screen shot 1: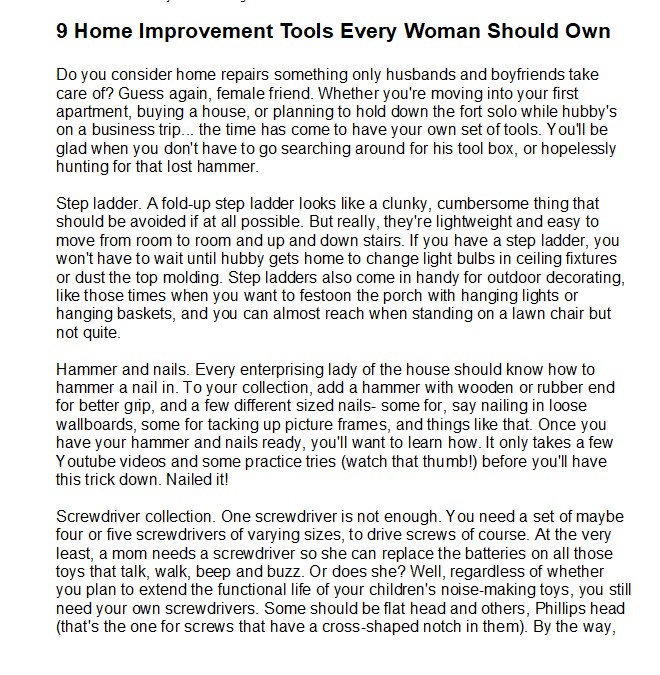 Screen shot 2: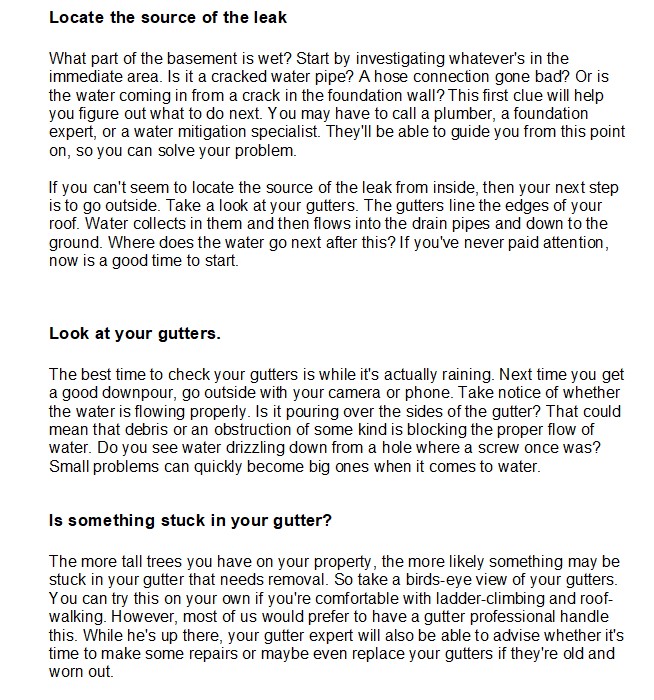 ---
1/19/23 Home Organization Images - 44 Total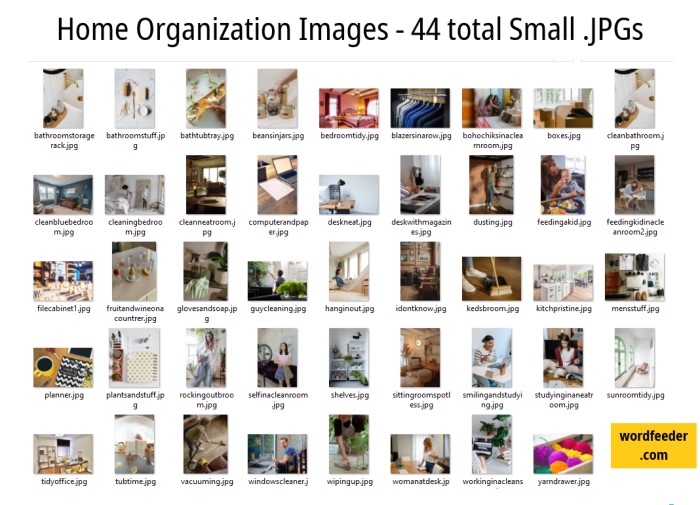 12/6: DFY Elf on the Shelf Blog Post with 13 Kid-Friendly Jokes and 6 Amazon Product Links
---
11/27: Thanksgiving and Comfort Food Recipes
---
11/15: Chai and Related Images - 13 Total to Match Our "Chai in Recipes" Written PLR Just Below This. Small .JPG Files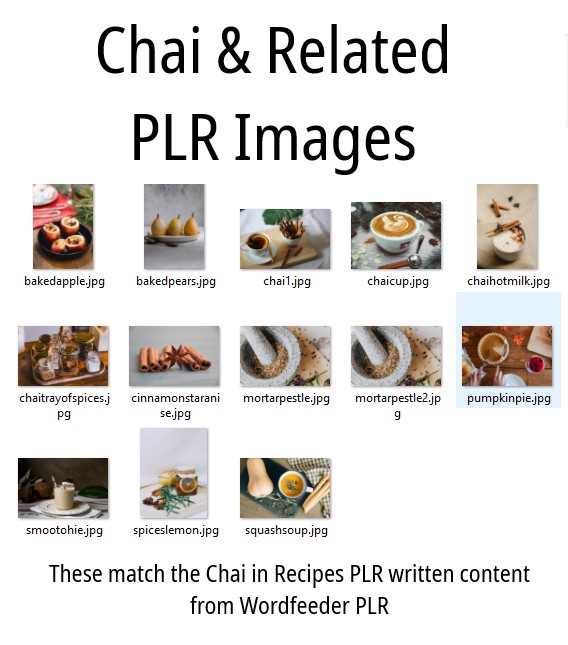 11/8: Chai in Recipes - 1700 words including the following:
Delicious and Healthful Uses for Homemade Chai... Poured from the Simmer Pot into Your Recipes
Products to Promote
Make Chai at Home: Instructions
Quick and Easy, Chai-Spiced Baked Apples
Overnight Chai Oats
Warm Chai-Spiced Pears
Chai Apple Pie
Chai-Spiced Butternut Squash Mash
Chai-Spiced Apple Cider by the Cup
Screen Shot of the Content: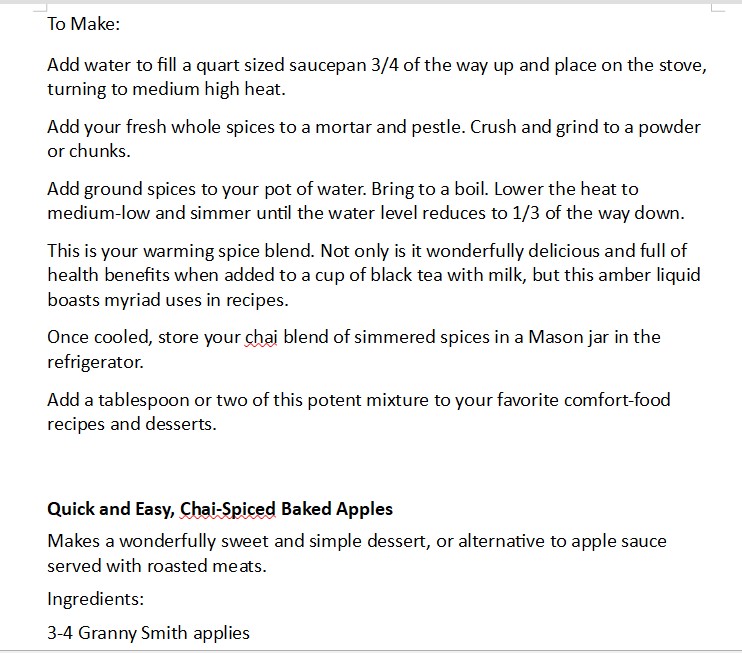 10/25: Back to Simple Living PLR Content: 7500+ words including product recommendations to link to
Part 1: Wholesome, Nutritious Foods to Keep Your Family Well-Fed on a Budget
Part 2: Old Fashioned Germ-Fighting Remedies to Keep Your Family Healthy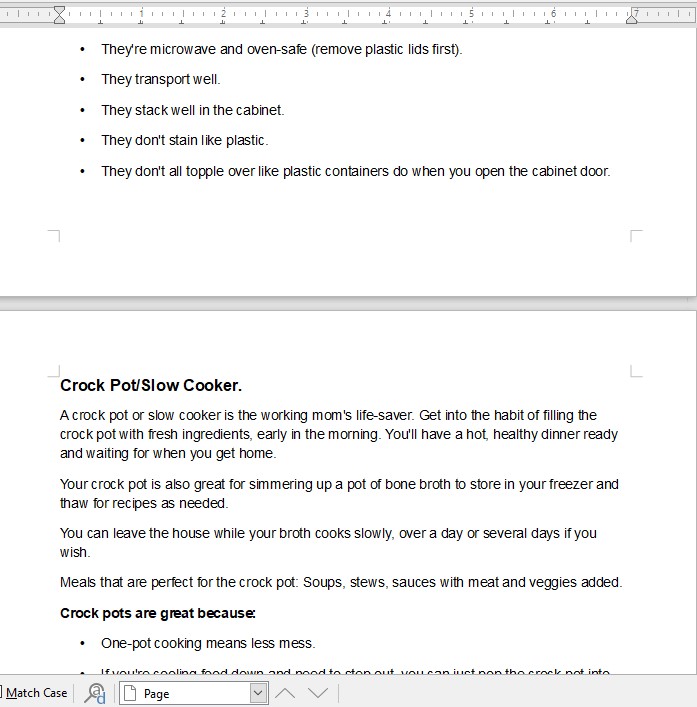 ---
9/29 Butternut Squash Images - 7 Total, Small .JPG Files (goes with recipe below this)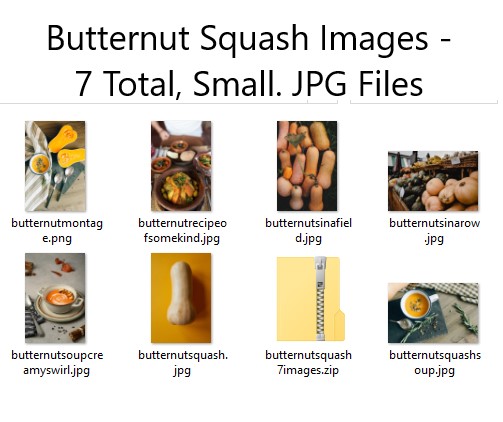 9/29: "Butternut Squash Recipes - 2 Total with Amazon Product Links to Share if You Blog This - 584 words total in a Word doc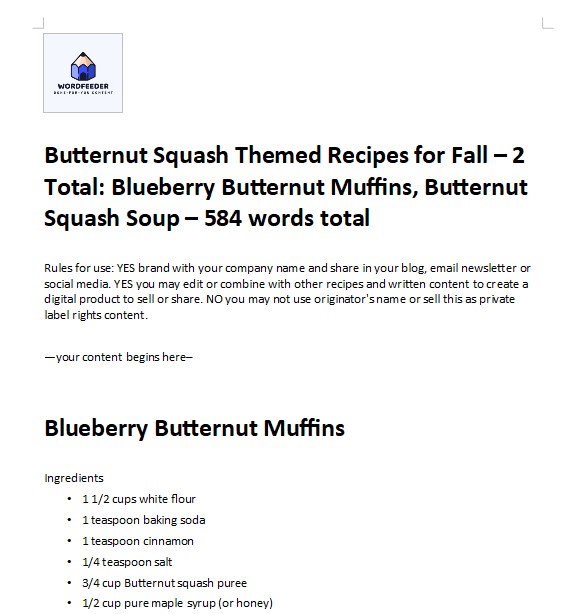 ---
9/27/22: NEW Blog Post: Grocery Shop and Meal Plan on a Budget Blog Article- 922 words total with 2 Amazon Product Links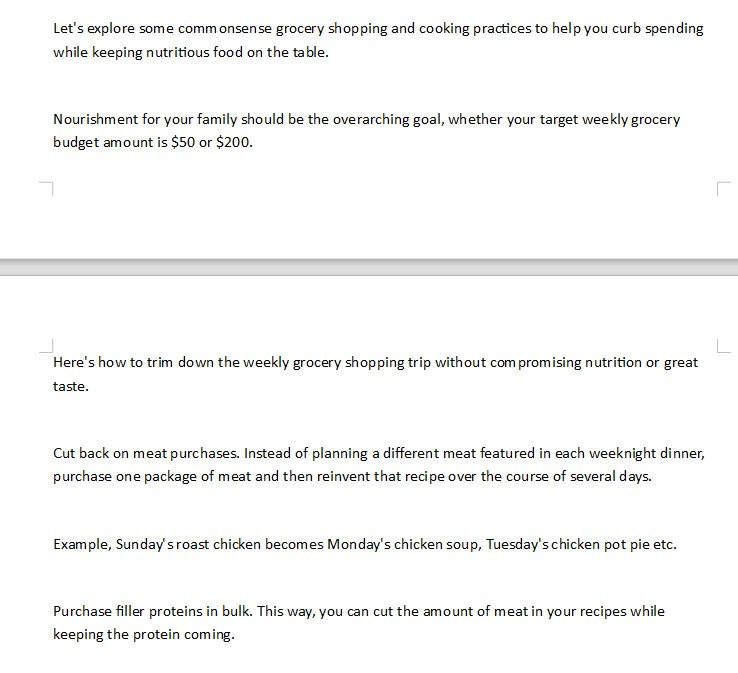 ---
9/8/22 NEW BLOG POST: "22 Ways to Beat Back to School Insomnia" PLR Content - 2500 words total + Amazon Products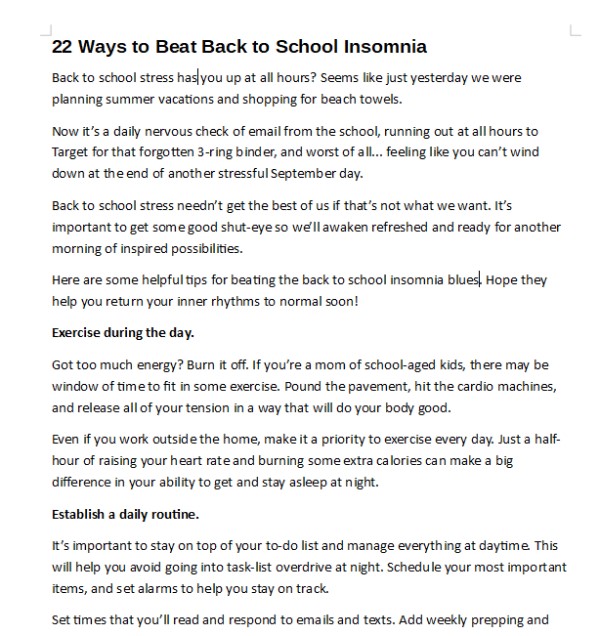 ---
9/7/22 NEW Canva Social Media Graphic Added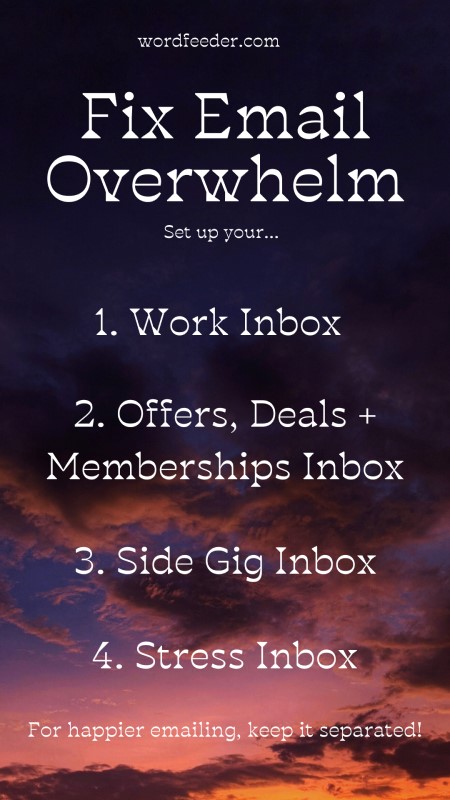 Sign up for the membership to get the Canva edit link to this graphic. Add your own URL or edit any way you like, to share with your audience. This is something new that I'm trying. If you appreciate this type of content and want more, email me. I'll package a few of these together to increase value for you.
---
August 2022 Pot Luck PLR Content Club Downloads:
The Build Recurring Affiliate Commissions Workbook comes to you as our PLR Pot Luck Club deliverable for September 2022.
This is a screen shot of what the workbook looks like: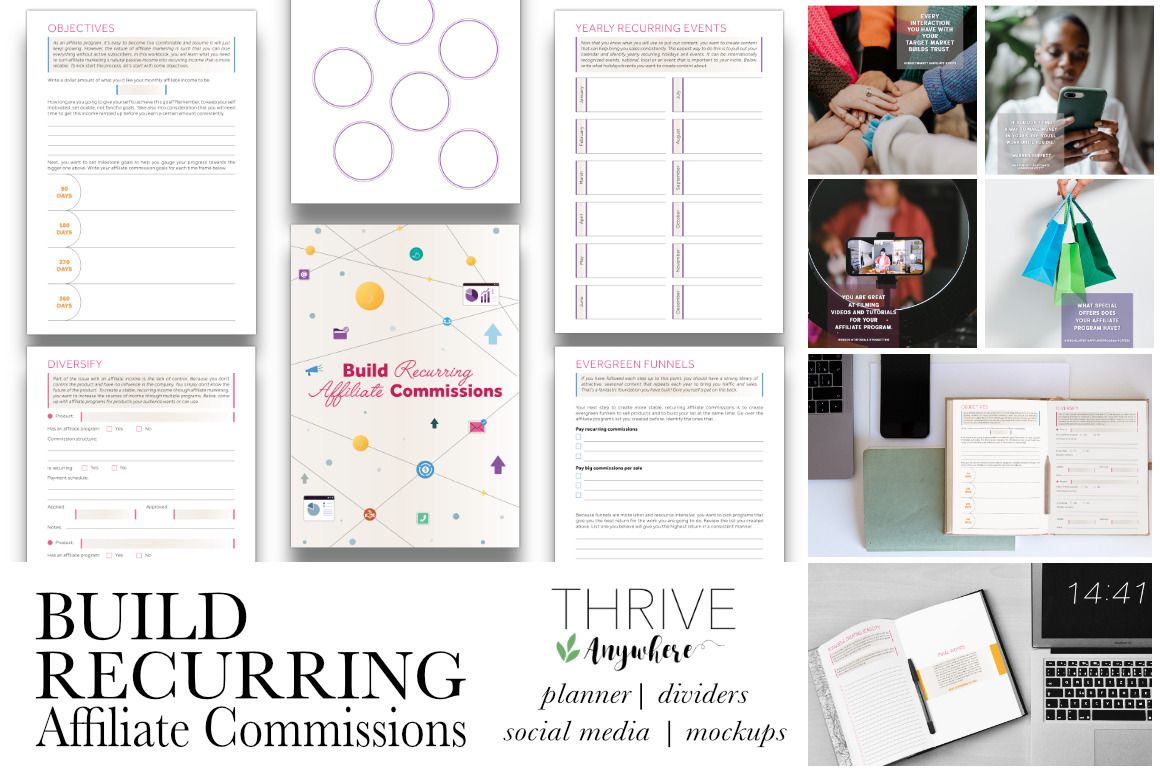 This workbook is perfect for coaches, marketers or bloggers. Makes a perfect lead magnet to grow your list. Or... if you've been meaning to expand your affiliate marketing knowledge, you can use this for your own personal learning use.

Your workbook PDF is waiting for you to log into your Wordfeeder Pot Luck PLR membership and download now.
---
NEW Images Added - 46 Total - Holiday and Home Organization Theme - see screen shot below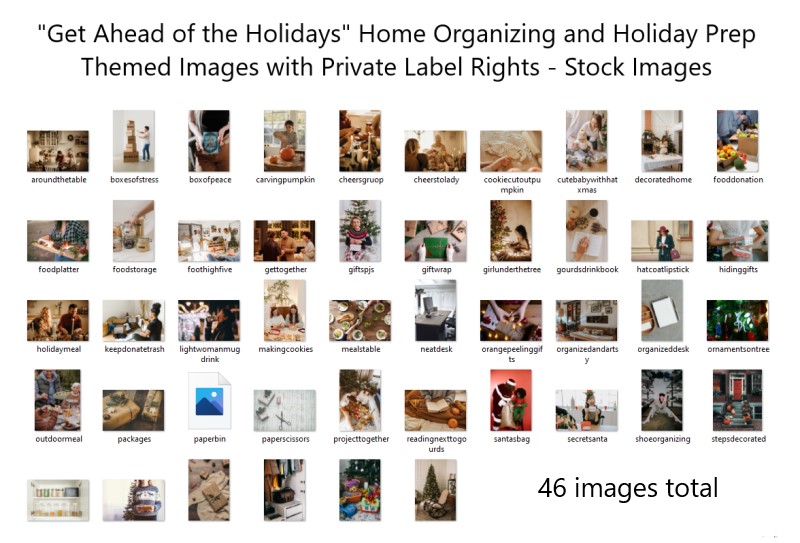 (These match the Get Way Ahead of the Holidays Written Content - 6500 words sold separately. Makes a great ebook lead magnet, blog posts, newsletter content or social posts.)
---
ADDED: 53 Fall Images with Private Label Rights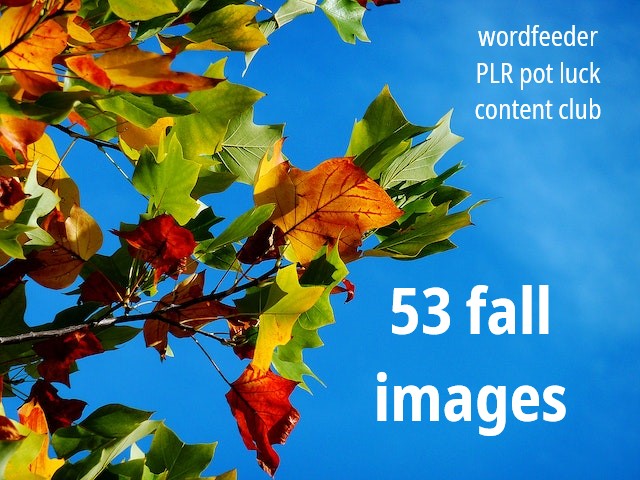 We have just added a total of 53 medium .JPG image files to your member area. Log in and download these for use in your social media pages, sales promotions, blog posts, email marketing, product creation and more.
Screen shot of the images: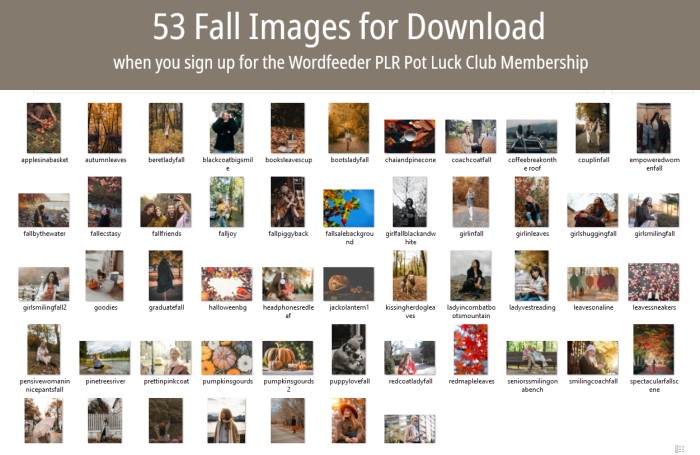 ---
July 2022 Pot Luck PLR Content Club Deliverables:
ADDED: "Smart Money" Article or Blog Post- 1400 words total, titled "6 Smart Money Habits to Get You Out of Debt and into Wealth Building"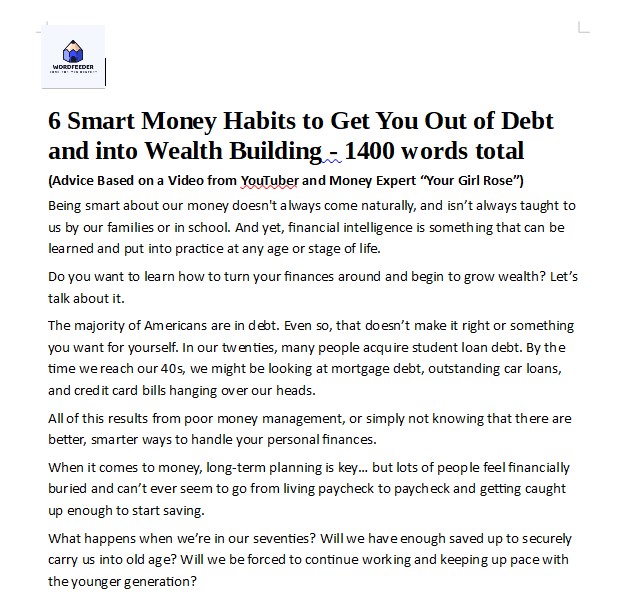 ADDED: 15 PLR Yogurt Images (goes with the written recipes below this)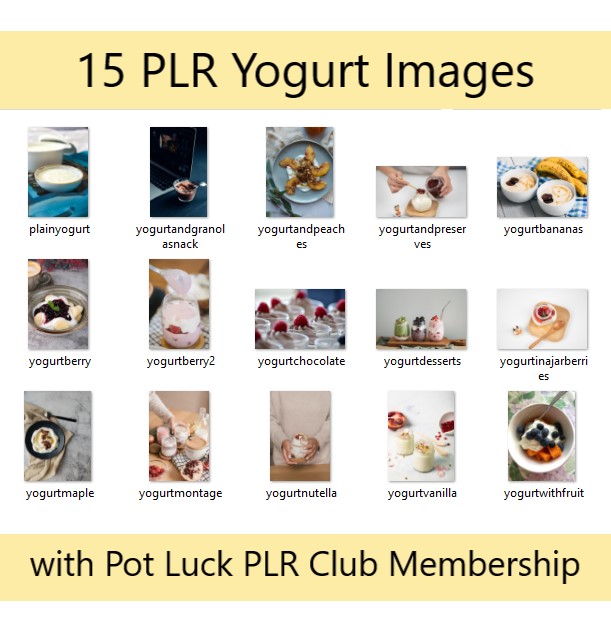 ADDED: Added Flavored Yogurt Recipes - Intro + 8 Short Recipes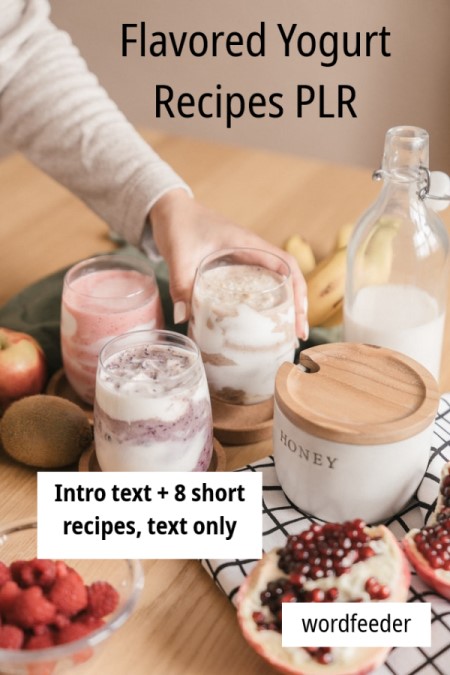 These recipes will work as one long blog post or several of them, a free ebook download with the included images added, video slide shows or single recipe videos for TikTok and YouTube, and more.
Screen Shot of the Recipe Content: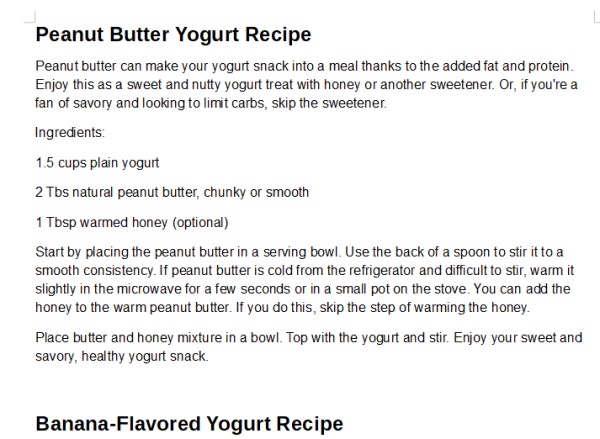 ADDED: Summer Grilling Images - 19 Total - Small .JPG Files
Audiences: Cooking, Home & Family. Mom bloggers. Suggested uses: Use the images as inspiration to share your favorite grilling recipes, summer marinades and best summer grilling tips. Write an articles for your newsletter and grab one to publish. Share on social. Create a summer grilling tips and recipes online cookbook for free or paid download. Share on your FB group and invite members to submit their best grilling recipes.
Screen shot of the 19 images with private label rights: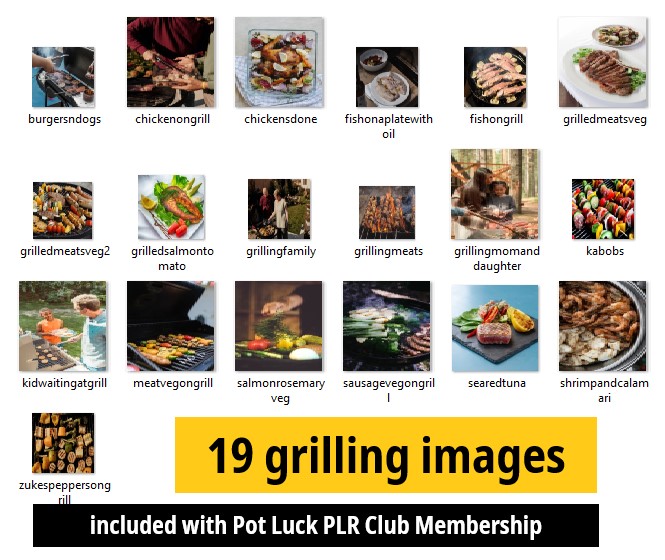 ---
June 2022 $5 Pot Luck PLR Content Deliverables:
INCLUDED: 7 Hummus Images
Added June 25, 2022. The recipes for homemade hummus feature the Chefman personal blender which is an Amazon product. Set this up as a blog post and include info about the product (also comes as part of the content pack). Be sure to add your Amazon affiliate link to the product so you can make some nice commissions.
Content also works as a recipe download in PDF form, or as an email to send your cooking or home and family readers.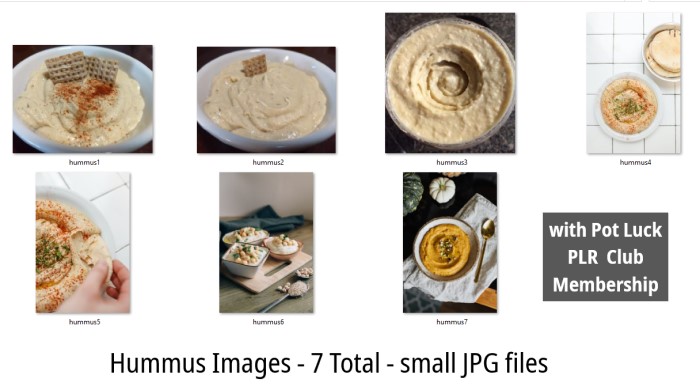 INCLUDED: Added Hummus from Scratch Recipe - 500 words
Added June 24, 2022 - these are the written recipes that go with the hummus images above.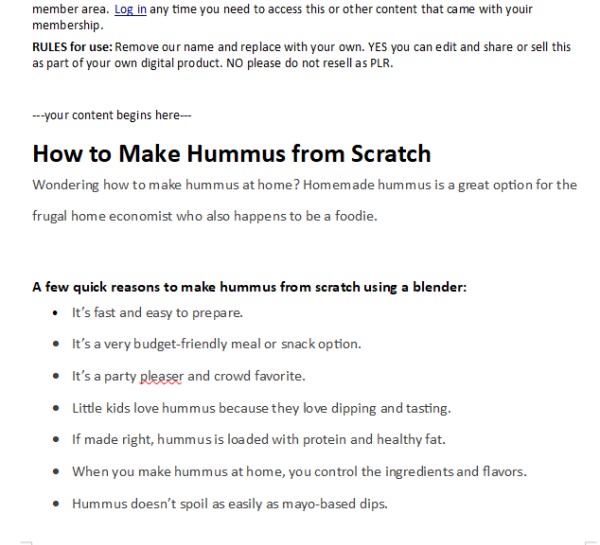 ---
ADDED: Orange Ginger Scone Recipe PLR - 400 words
June 18, 2022. Create a blog post from this content or share as an email to your list of home and family and cooking readers.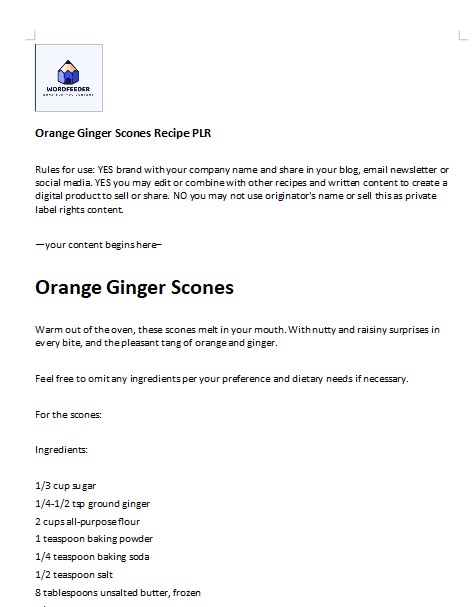 ---
INCLUDED: 13 Cake Pics - Medium .JPG Files - Baked Goods Images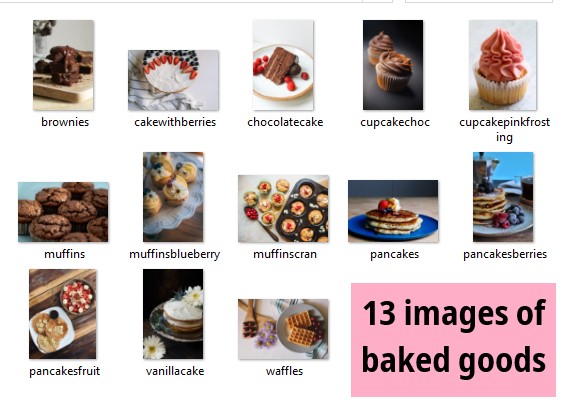 ADDED: "MYO Boxed Cake Brownie Pancake Muffin Mixes" PLR
Audiences: Cooking, Home & Family. Frugal mom bloggers. Suggested uses: Make into one long or a series of short blog posts. Add your own images. Set up as a PDF download of tips to get more sign-ups on your list.
Screen shot: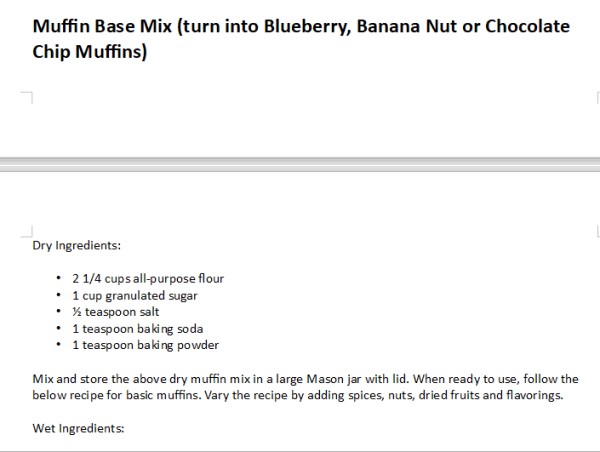 ---
INCLUDED: "Uses for Kitchen Shears" - Blog Post or Email Newsletter Article PLR - 1000 words approx.
With link to an Amazon search for products. Includes tips for how to personalize this to sound like you/your brand.
Sample of this blog-ready article is below: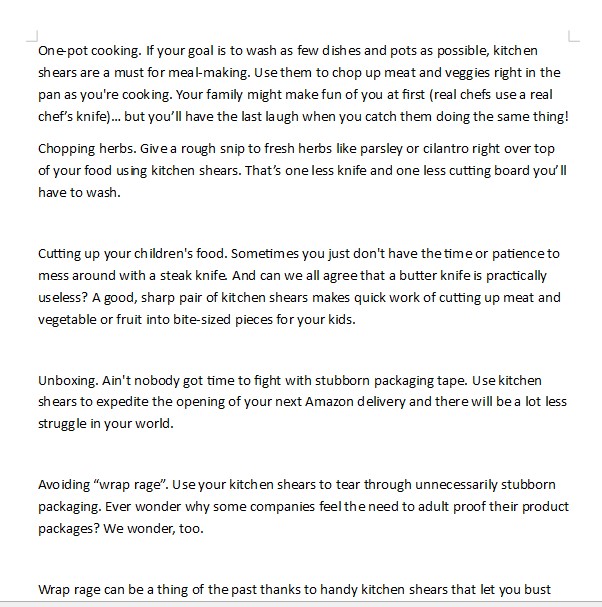 INCLUDED: Learn to Meditate. Meditation Styles for Different Personality Types. PLR Content - 1600 words
Sample of this blog-ready article is below:
---
May 2022 $5 Pot Luck PLR Content Downloads:
INCLUDED: 4 Easy and Healthy Make-Ahead Recipes for a Busy School Night – PLR Written Content – 1200+ words

Written Recipes Included in This PLR Pack:
Turkey Chili with Warm Corn Muffins
Slow Cooker Chicken Dal Makhani with Naan Bread (Buttery Lentils with Chicken)
The Best Veggie Burgers on the Grill Pan
Salmon Asparagus Packets with Tri-Colored Quinoa
Screen shot of the content: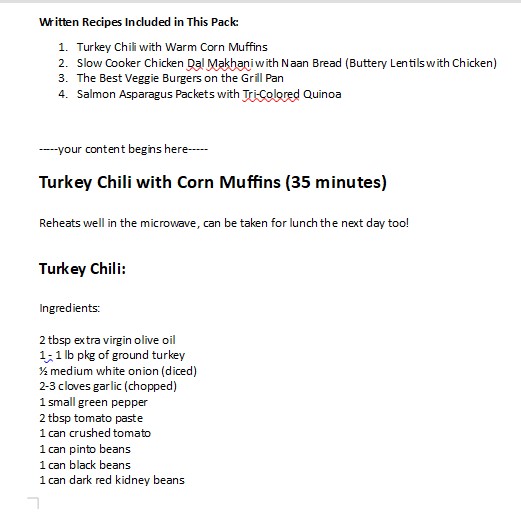 ---
ADDED: BLOG POST - "Clever Ways to Cut the Grocery Shopping Bill to Get Out of Debt Faster" PLR Blog Post or Article
(pic coming)
---
ADDED: BLOG POST - "Things That Can Go Wrong When You're Vacuuming" PLR content
with Amazon links to matching products - 2189 words total with private label rights.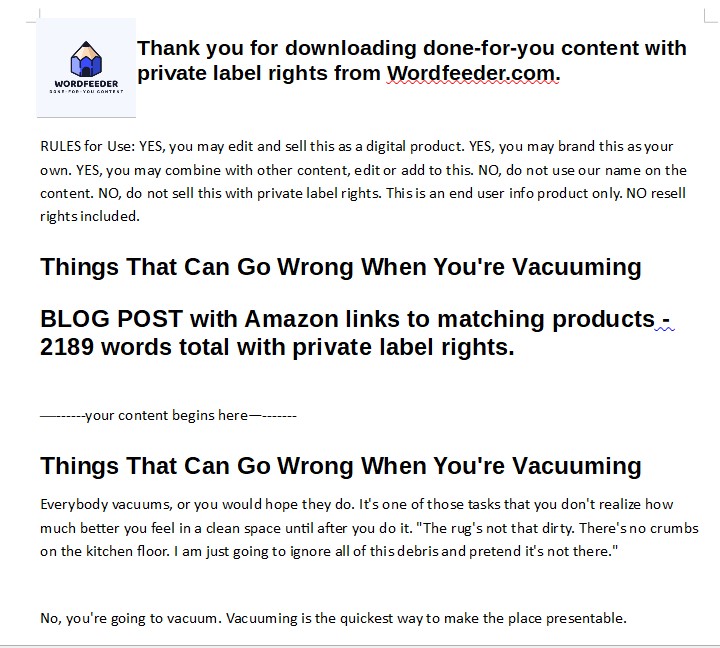 ---
ADDED: Flower Images with Private Label Rights - 20 Total, Small .JPG Files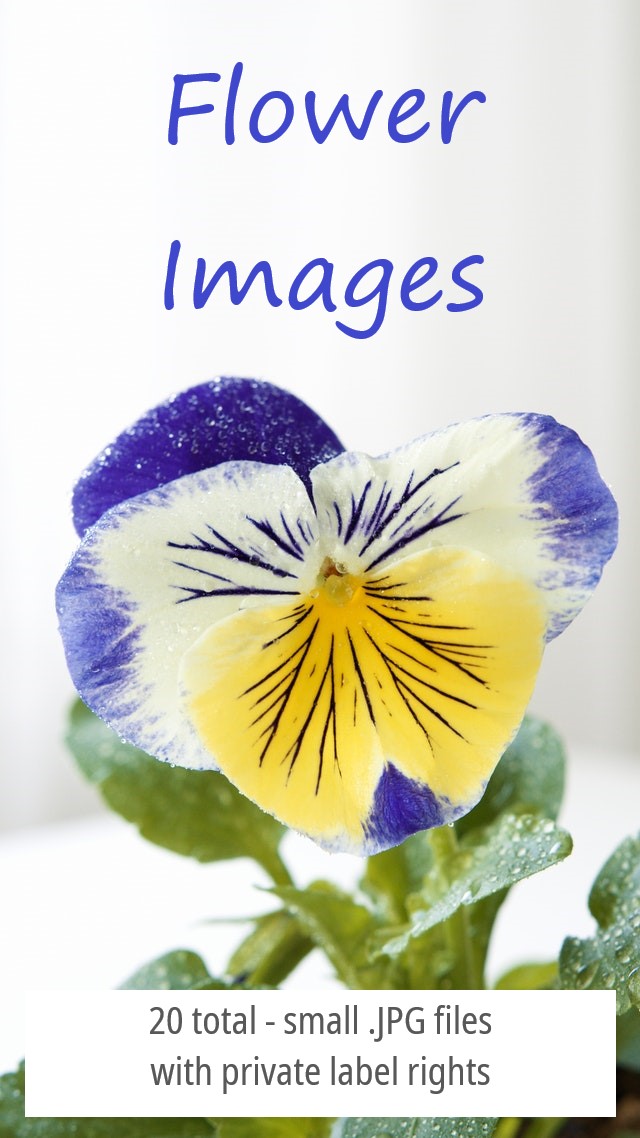 Screen Shot of the Images: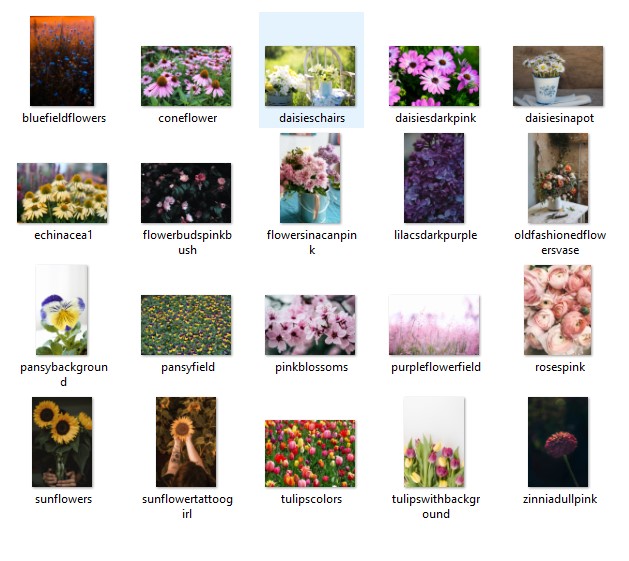 ---
ADDED: Done-for-You Recipe Sheet: How to Make Dressings and Dipping Sauces at Home
Contents include: 
Let's Get Creative with Condiments
Pantry Essentials
Spices to Have on Hand
How to Make Homemade Vinaigrette
How to Make a Homemade Ranch Dip
Make Russian Dressing at Home
How to Make a Healthy Coleslaw Dressing
How to Make a Honey Mustard Dip
How to Make Spicy Mayo
How to Make a Cucumber Salad Dressing
How to Make a Zesty Pretzel Dipping Sauce
How to Make Barbecue Sauce from Scratch
How to Make Italian Dressing at Home
Make French Dressing at Home
How to Make Onion Dip
---
ADDED: Homemade Dressings 20 Images PLR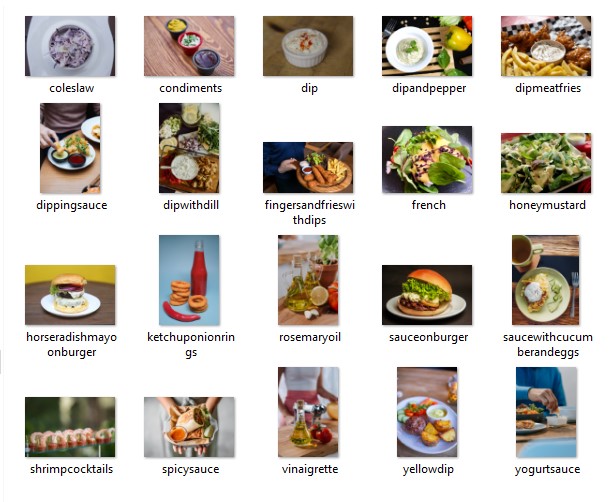 ---
ADDED: Spring Cleaning Hacks and Checklists Printables
What You Get:
7 different layouts of Spring Cleaning Templates in PowerPoint files.
Use as printables, lead magnets or create spring cleaning related books. 
Your download includes 3 print sizes: 6 x 9, 8 x 10 and 8.5 x 11.
Color: black and white
Possible uses:
Offer as a giveaway to grow your list.
Use with clients who have set home organization goals.
Set up as a download from your member area.
Customize the design and sell on Etsy.
Here's a preview of one of the printable pages:
Order now, and collect your content from the Wordfeeder member area immediately.
Please feel free to suggest future content topics for this membership.
Content club collection is cumulative. Content releases from former months will still be available after you sign up and log in!
We reserve the right to cancel or change this membership any time.