Loneliness Workbook PLR or Ebook PLR
For Life Coaches to Share with Clients or Offer as a Digital Product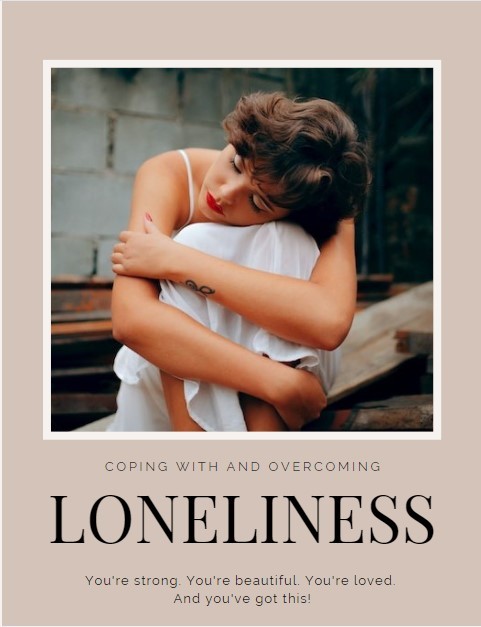 Loneliness is becoming more common despite social media. Do your clients need support around loneliness?
If you work as a coach, therapist or publish advice to the mental health audience, you'll want to pick up this ready-to-go workbook that addresses the topic of loneliness.
Your clients who grapple with lonely feelings are far from alone. Statistics show that half the world's population feels lonely. But it doesn't have to be!
There are many ways to look at loneliness. We can see it as a negative... or, we can view loneliness as a temporary yet necessary mental state.
Loneliness can be the precursor to healthier, happier relationships as we move away from toxic influences to make room for more positive influences.
Loneliness can be part of an adjustment phase as you move into healthier life practices and stop harmful habits.
Loneliness can be a sign of shallow relationships. Teach your readers how to foster meaningful connections and conversations.
Loneliness can be transformed if we pay attention to the signs and respond in a mindful, conscious way.
Loneliness can point to a need for self-care... and solitude is the perfect excuse to work on, and take care, of you!
Loneliness is at least partially a social media phenomenon. This workbook teaches how to break through.
This done-for-you coaching workbook on Loneliness comes with private label rights to sell or share as your own coaching product.
Here's what's included in the workbook package:
1 (one) Canva template - including cover, inner pages, content on the topic of loneliness, and journaling exercises
1 (one) MS Word doc - for those who don't use Canva. The same written text will be included that you'd receive with the Canva workbook
3 Bonus Articles
Folder of 15 .JPG Images
This content will be editable and customizable, as follows:
Open the Canva template and add your URL to each page.
Also add your company name to the cover page
Include an upsell page at the back that covers your coaching programs, packages and other digital products you may be offering.
You'll have the ability to swap out any images you wish - including replacing the cover art with your own cover.
Ideas for Use of this Life Coaching Workbook on Loneliness:
Use it as the basis of your next seasonal or month-long coaching theme
Host a daily workshop in your Facebook group with the workbook's content as the main theme/assignment
Offer the workbook as a paid digital product
Present the workbook privately in your work with clients who may be struggling with loneliness due to life change.
Copy and paste the included loneliness content and journaling exercises into an email autoresponder series on loneliness.
Read through the material and turn it into your own spoken presentation, elaborating on any of the points as you see fit.
Here's a Sample of the Content (screen shot of the Canva template):
Here's a screen shot of what the template looks like for editing in Canva: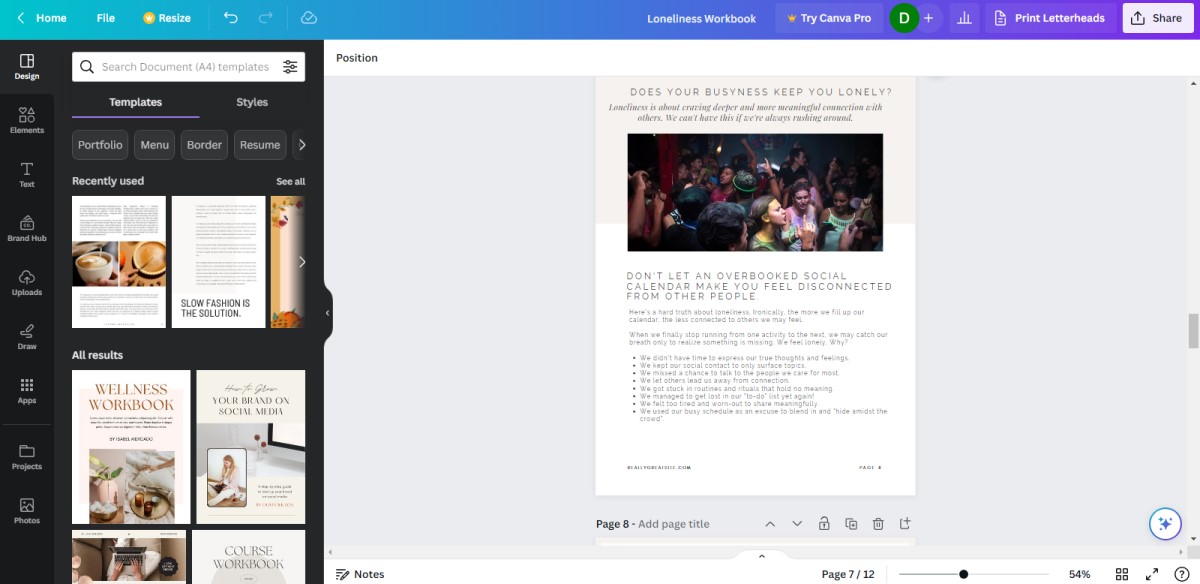 This Digital Product is Offered as PLR: Private Label Rights Content. Use it to Create Profits for Your Coaching Business or Niche Website.

Create and launch digital products & coaching programs. Help people solve problems and live better, affordably.

Offer PDF courses by email or hosted privately.

Launch a multi-media course on a site like Teachable.

Create a paid video course

Launch an email course or challenge.

Make into client learning materials.



Get new signups and connect with your fans and followers.

Offer an ebook, whitepaper, special report or series of tips as an opt-in gift.

Turn into an article feature for your email newsletter.

Use the content to make a short, free webinar to give your followers a taste of what's to come.


Grow your brand and increase your reach by publishing authoritative content.

Share as blog posts or web articles.

Post the articles on social media with a link back to your blog or sign-up page.

Make video talks, slide shows or tutorials to share on your channel.

Add to Pinterest pins to drive traffic back to your blog.

RULES: Edit, brand, copy, cut, paste, add to and change this any way you like. Do not publish originator's name. Do not resell as PLR. You may offer personal rights to your customers.
Work SMARTER, Not Harder

NO paying a writer to create this from scratch for hundreds of dollars

NO more slaving away at the computer for weeks and weeks to create this on your own

YES this can be branded with your name and business details. You can edit it, add to it, change it, and publish any way you like - give away, sell as an ebook, it's up to YOU.
---
Add This Content to Your Collection Right Now.
Save countless hours and dollars thanks to our well-researched, expertly written or created PLR content!
This content purchase grants private label rights. Edit, publish as your own, sell or give away. Do not use our name or offer as PLR. This content is personal-rights use only.
You are mere minutes away from accessing this professional quality content download via email!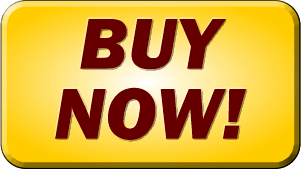 "Buy now" opens up to a new page where you can learn more and order.
---
How to Access Your PLR Content:
Once your order processes, you will be asked to create a login to the Wordfeeder member site. Do this, then check your email for a confirmation, plus another email containing your delivery of the files.
If you have any questions or trouble with your download, email me and I'll get back to you as quickly as possible.
THANKS for supporting our freelance businesses. CHEERS to you in yours!