Coach's Helper PLR: Done-for-You Client Project Templates for Freelancers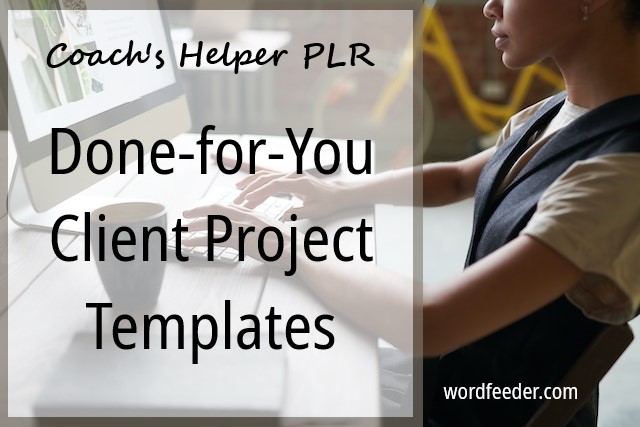 Swipe These Handy Project Templates to Use with Your Own Clients
Save yourself countless hours of typing the same questions over and over each time a new client emails asking for a new marketing or business communication project. Fill-in-the-blank templates let you simplify and streamline your work for clients, customizing as you go.
Business Coach or Consultant, when a new client comes through your door, do you feel like it's an effort and a struggle to guide them through the new project phase?


Would you like to FINALLY organize and streamline the work you do for clients?
If you've been meaning to create copy-and-paste client project templates to use when new clients come to you wanting to flesh out new projects, but you haven't got the time, I've got the solution for you.
These are the VERY SAME copywriting and marketing project templates that I pop open from my hard drive, fill in the blanks to my new clients' specifics, and send off via email within just a few minutes of receiving a new project request via email.
If you can really use a great practical tool to help your copywriting, marketing, web/print design and business coaching clients get clear on new project specs that you'll be helping them with, you've come to the right place.
Wordfeeder's professional quality client project templates can be yours to put your own business name, branding and special touches on.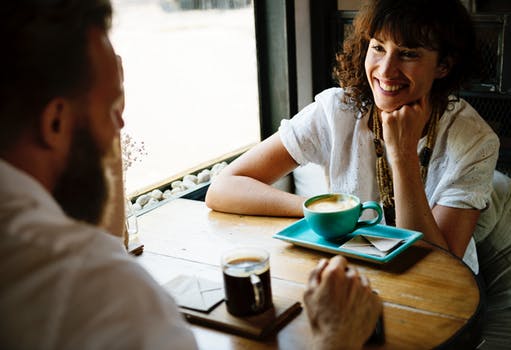 You can download them to your own computer in as soon as five minutes from now!
Save these helpful PLR project templates to your computer in a properly labeled folder. When a new client comes knocking, you'll be ready to open up the document, speed through the questions, add anything else that might help this particular person, and your new client project is underway!
What is PLR?
PLR stands for private label rights. When you purchase these fill-in-the-blank client project templates, or any other done-for-you content available on Wordfeeder, you're getting the rights to the content. Download the document draft right to your desktop. It becomes yours to copy, paste, edit, customize, add to other projects, put your branding touches on, and publish under your own name.
No one ever has to know that you swiped these gems from me - a seasoned freelance copywriting expert who has been successfully teaming up with web and graphic designers, pro bloggers and VAs since 1996!
Just think, instead of spending countless hours typing out the same exact, arduous series of questions that you'll need answered before beginning work on new client projects… you can grab these and put them to use immediately!
Oh, and being able to quickly and easily guide clients through the project kickoff phase isn't the only reason why my done-for-you copywriting, marketing and business templates will be perfect to use as your own.
These done-for-you project templates are also great for…

Getting your clients up to speed on all of the necessary step and details involved with marketing their business and publishing professional quality content on the web.

Getting YOURSELF familiar with all of the necessary elements that you'll need to expedite clients projects from start to finish, to each client's unique specs and satisfaction.

Discovering exactly what types of questions need to be addressed before you can begin writing and marketing projects for new clients. The right questions now means less headaches for you as the project gets underway.

Teaming up with other graphic design, website creation, writing, and virtual assistance professionals so that everyone is on board with the project details going in. Use these in your own service-based business.

Giving new clients a test run. Send them the questions. If they can't seem to make it past the intro phase, you can just sail along to the next project without having spent a ton of time thinking and writing on their behalf.
When you use these done-for-you client templates for new projects, the customers who get to work with you will be…
Impressed at the high level of professionalism you present
Glad that you're happily attending to all of their important details
Relieved at having someone with strong organizational skills set them on a solid path
Motivated to move forward because the process was quick and painless (and maybe even kinda FUN ;))
Confident at your ability to turn around projects quickly
Crystal clear on what needs to happen next so that the project gets underway
What's Included with These Done-for-You Coaching and Consulting Project Templates?
You'll receive 19 MS Word documents in a zipped folder. Each of the 19 Done-for-You Client Project Templates comes in its own Word document. The templates you will receive include:
Article Writing Campaign Preliminaries
Article Writing Questions for a 6-Article Project
Bio Development Preliminaries
Bio Writing Questions
Ebook Writing Questions
Email Newsletter Management Questions
Postcard Copywriting Questions
Postcard Design Preliminaries
Press Kit Development Project
Press Release Publishing Preliminaries
Press Release Writing Questions
Sales Letter Copywriting Questions
Sales Page Design Preliminaries
Squeeze Page Copywriting Questions
Squeeze Page Design Preliminaries
Tagline and Logo Preliminaries
Tagline Writing Questions
Website Copywriting Questions for a New Site
Website Creation or Relaunch Preliminaries
Here's a screen shot of the folder contents that will arrive in your email inbox after purchase: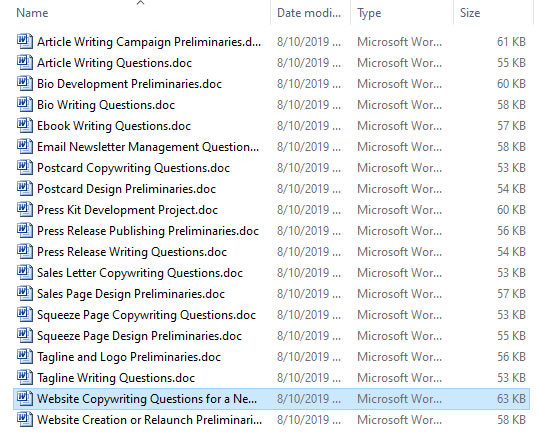 Here's a screen shot of one of the templates: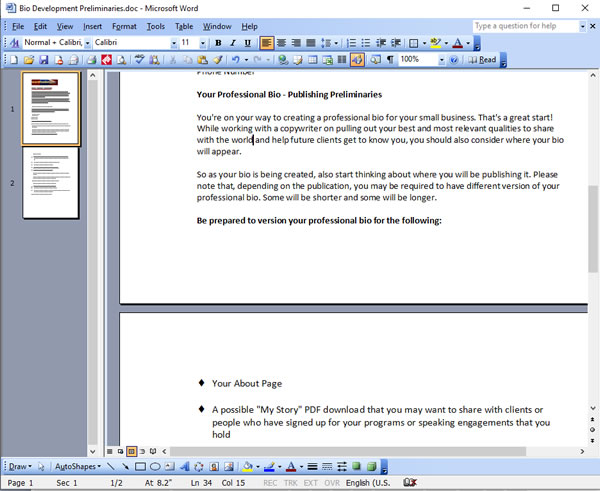 File Delivery:
Once your online purchase goes through, you will receive an email order confirmation. Your downloadable, zipped folder containing all included files will be attached to the email. Please save it to your computer!
If you lose your files, you can re-download them again and again each time you log into your Wordfeeder member account.
If you have any trouble accessing your files, please contact us via email!

One more time, why do we love done-for-you client project templates?
They're the ideal shortcut to run through the initial project discovery phase with new clients!
Most of the major online business and print/online marketing projects are covered here:
Article writing, bio development, ebook writing, press release creation, press kit development, sales page writing and creation, squeeze page creation, tagline brainstorms.
You will receive TWO documents related to EACH of those listed projects:
ONE of the documents addresses questions that the client needs to answer so you can proceed with writing the copy.
The OTHER document contains details and questions that the client will need to address to get the tech/design aspects of the project underway.
Just think, thanks to these professional quality fill-in-the-blank templates, you may NEVER have to write out another set of new project questions again!
These will dramatically cut the amount of hours that it takes to extract answers from clients who are embarking on new online, print marketing and copywriting projects.
Yes... you will get back thousands of hours per YEAR of preparing new project questionnaires for clients to fill out.
You will also eliminate going back and forth with unnecessary emails that can easily break down to just ONE single email that contains ALL the necessary questions up front!
Are You Ready to Streamline Your Client Work and Save Ton of Time by Putting these Project Templates to Use Immediately?