How to Grill Meat Safely | More than 8,000 words of Ebook- or Blog-Ready PLR Content with Images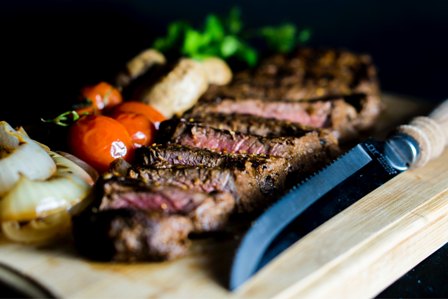 Beef Up Your Blog and be Ready for Summer Grilling Season Thanks to Prewritten Content from Wordfeeder
Hey there, my busy keto, low-carb and food bloggers! I heard your readers wanted some great tips for cooking meats this summer. Whether it's the proper temperature to cook meat at; tips on keeping your grill clean; advice on buying meat shares; info on grass-fed versus feed-lot animals, and maybe even some great product recommendations... you'll discover helpful tips on buying, cooking and eating meat inside of this PLR package of content that just went live in our Wordfeeder member area!
Here's What you Get in this Done-for-you Package of Prime Grade Meat Content!
All About Meat: Cooking, Grilling, Buying, Storage, Safety Tips, More
8,000+ words total
PLR Content for Keto and Low-Carb Dieters, New Cooks, or Anyone Who Wants to Expand His or Her Knowledge of Meat
This series of articles with private label rights to publish as your own includes the following, totaling more than 8,000 words:

• Intro
• How to tell if red meat is fresh
• What's the difference between use-by and sell-by date on meat?
• Why does some raw beef look purplish in color?
• How to tell if pork or chicken is fresh
• What does fresh meat smell like? What does meat that has gone bad smell like?
• How to tell if ground beef is fresh
• How long can ground beef be kept in the fridge and still remain safe to eat?
• How to tell if frozen beef is safe to eat?
• How to tell if ground chicken or turkey is safe to eat?
• How to tell if ground pork or sausage has gone bad?
• What temperature should meat be cooked to?
• How to safely defrost meat
• Is it safe to cook frozen meat?
• How long can I safely store defrosted meat in the refrigerator?
• Thawing meat in a hurry: what's safe?
• Thawing meat in the microwave
• Is it safe to thaw meat on the counter?
• Will the "managers' special" at the grocery store go bad quicker?
• How to Go About Ordering a Meat Share Online
• How long will local meat last in the freezer?
• How to Be Frugal With Your Meat Share
• Why grass-fed meat?
• Grilling Tips to Avoid Food Borne Illness
• How to organize a rural meat share
• How does a city dweller go about getting a share of grass-fed beef?
• How to go about ordering a meat share online
• Questions to ask before purchasing grass-fed meat from a local farm
• What does grain fed mean?
• What is a CAFO?
• Is it necessary to have the organic label on your grass-fed meats?
• Benefits of getting a share of grass-fed meat
• Grilling Safety Tips
• Know Your Steak: Cuts of Meat and Quality Ratings
• Why Flavor Your Food with Himalayan Pink Salt?
• Zenware Natural Himalayan Cooking Salt Block 10x6x2 with Holder
• Meat Thermometers 101
• The Ultimate Meat Thermometer (includes 3 full product reviews)
• Yukon Glory Set of 3 Professional Barbecue Grilling Baskets Heavy Duty Stainless Steel BBQ Baskets
• Amazon Products to Link to in Your Blog and Ebooks

What Audience Will This Content Work For:
Keto and Low-Carb Dieters
Meat Lovers
Grilling Beginners
Home & Family Readers
Your Food Blog Audience
Anyone Who Loves Meat!
Here's a writing sample: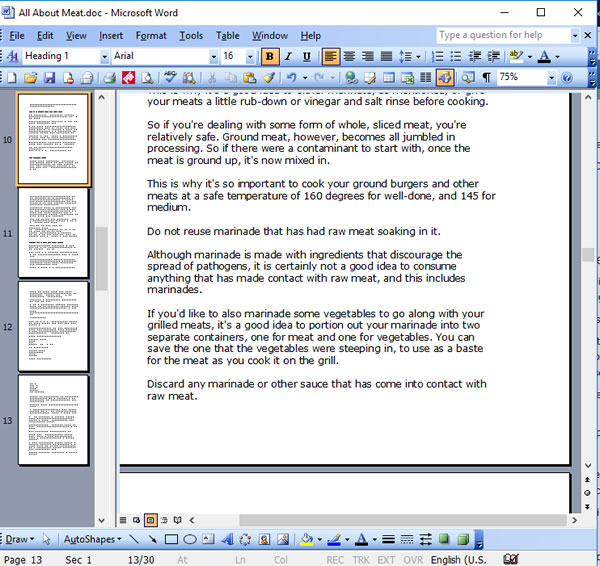 You also get 20 FREE Images of deliciously prepared meats (and a few grass-fed cows and chickens, too)
UPDATE! 3 More Meat Images Added to This Pack
Feel free to publish these when you advertise the "Meater" - First Ever Bluetooth Digital Meat Thermometer in your Blog, Ebooks, or Other Online Publications

Use these in your ebook creation, shared on social media, uploaded to your blog and published in each post, in a video slide show, ebook of recipes, or anyplace else you like! Descriptive copy covering the benefits and features of the Meater Digital Meat Thermometer is included with this PLR pack. You'll also find several more product descriptions for popular Amazon meat thermometer and grill-related products.
See below for a screen shot of our high quality PLR written content covering these Amazon items: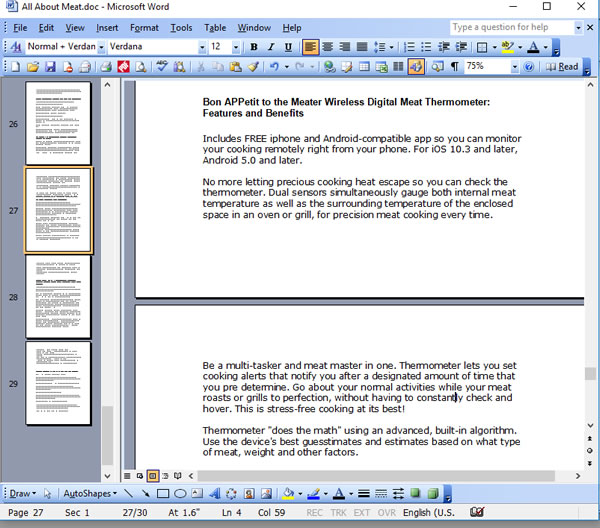 What is PLR?
PLR stands for Private Label Rights content. Ever hear of private label wine? You get to buy the wine, then put your own brand on it to resell. Well, our content is just like this. Not as wonderful as wine, but you could be enjoying a glass or two instead of slaving over the computer researching and writing this from scratch.
Other words for PLR include done-for-you content, ready-to-go content, and prewritten content. The content you find here on Wordfeeder is some of the best around.
How Can You Use This Content?
Once purchased, you can use our content to create ebooks, online courses, email autoresponders, special reports, blog posts, social media snippets, video slide shows, workshops, printables, and whatever else you can think of. Put your name on it, edit it, add to it, include images, brand it beautifully and SELL IT... this is yours to make your own.
How to Profit with PLR Content?
Sell your ebook for an agreeable price point.
Offer as a more budget-friendly alternative to pricy coaching or memberships
Add our content to your existing coaching or member packages and private member resources
Make this content into an email series - an article, image, and a short upsell message for 5 days, 7 days, 14 days, 30 days... up to you!
Give away ebooks or offer an online email series as a way to get more subscribers onto your list.
Add Amazon links, product reviews, recommendations and images to your blog posts. Don't forget your affiliate ID so you can ensure passive income!
Publish this content as blog posts and add native ads, ebook promotions, member signups and other neat stuff to the sidebar that you can sell or give away to grow your list
This Digital Product is Offered as PLR: Private Label Rights Content. Use it to Create Profits for Your Coaching Business or Niche Website.


Create and launch digital products & coaching programs. Help people solve problems and live better, affordably.

Offer PDF courses by email or hosted privately.

Launch a multi-media course on a site like Teachable

Create a paid video course

Launch an email course or challenge.

Make into client learning materials.




Get new signups and connect with your fans and followers.

Offer an ebook, whitepaper, special report or series of tips as an opt-in gift.

Turn into an article feature for your email newsletter.

Use the content to make a short, free webinar to give your followers a taste of what's to come.



Grow your brand and increase your reach by publishing authoritative content.

Share as blog posts or web articles.

Post the articles on social media with a link back to your blog or sign-up page.

Make video talks, slide shows or tutorials to share on your channel.

Add to Pinterest pins to drive traffic back to your blog.

RULES: Edit, brand, copy, cut, paste, add to and change this any way you like. Do not publish originator's name. Do not resell as PLR. You may offer personal rights to your customers.
Work SMARTER, Not Harder

NO paying a writer to create this from scratch for hundreds of dollars

NO more slaving away at the computer for weeks and weeks to create this on your own

YES this can be branded with your name and business details. You can edit it, add to it, change it, and publish any way you like - give away, sell as an ebook, it's up to YOU.