Best Quality Essential Oils Aromatherapy PLR to Make Ebooks, Blog Posts, Handouts, More
Essential Oils PLR on Benefits & Healing Properties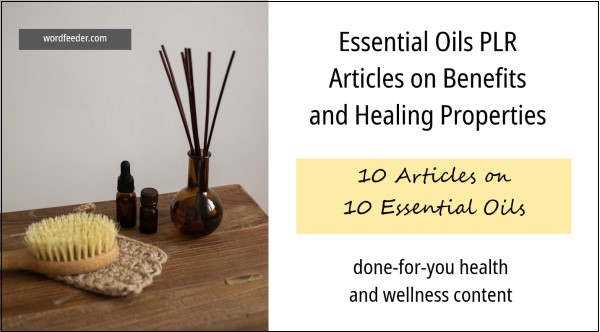 10 Articles on 10 Essential Oils
Your health and wellness readers are part of an 18.6 billion dollar market share that's continuing to grow. Use this high quality essential oils content to inform your readers, promote products, and create income online.
About This Content with Private Label Rights
This private label rights content pack includes a total of 10 articles.
Each article is written to a consistent format. Details of every article are as follows:
Brief description of the essential oil and origin of the plant
Benefits and health properties
Cautions and concerns
How to make the essential oil at home
Content includes one article each on the following 10 oils:
Rosemary Essential Oil

Lavender Essential Oil

Peppermint Essential Oil

Cinnamon Essential Oil

Lemon Essential Oil

Orange Essential Oil

Clove ESsential Oil

Geranium ESsential OIl

Thyme Essential Oil

Clary Sage Essential Oil
The total number of articles in this content pack is 10. The word count is 5,799. Delivery is an MS Word file containing 17 pages.
Here's a quick profile of who you're trying to reach: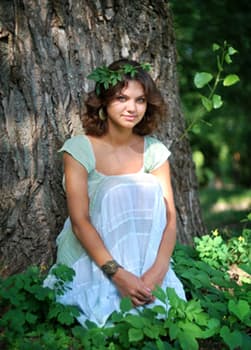 She's female - could be a 20s hipster, 30s and 40s natural mama, or woman in her 40s, 50s and 60s living the organic and natural lifestyle
Interested in holistic healing and wants to use essential oils to relieve a variety of ailments and conditions
Concerned about the future of our planet; exploring nontoxic and environmentally-friendly alternatives
Looking to lessen the use of toxic substances in her everyday life
Interests include organic gardening, green cleaning products, grass-fed pasture-raised meats, alternative energy sources
Does yoga, meditates, lives peacefully, enjoys the outdoors and practices mindfulness
Your Health and Wellness Readers Want and Need this Information!
Here's a screen shot of the content in production.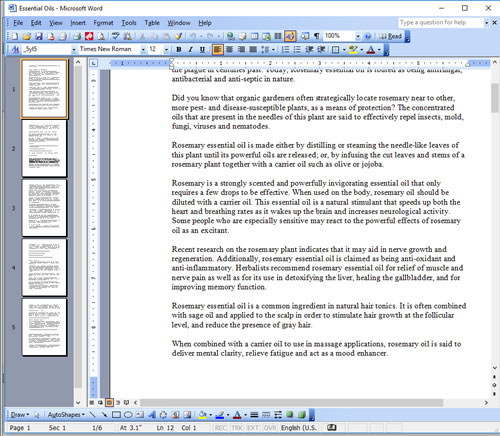 The total number of articles in this content pack is 10. The word count is 5,799. Delivery is an MS Word file containing 17 pages.
Instant delivery of an MS Word document via email.
This Digital Product is Offered as PLR: Private Label Rights Content. Use it to Create Profits for Your Coaching Business or Niche Website.


Create and launch digital products & coaching programs. Help people solve problems and live better, affordably.

Offer PDF courses by email or hosted privately.

Launch a multi-media course on a site like Teachable

Create a paid video course

Launch an email course or challenge.

Make into client learning materials.




Get new signups and connect with your fans and followers.

Offer an ebook, whitepaper, special report or series of tips as an opt-in gift.

Turn into an article feature for your email newsletter.

Use the content to make a short, free webinar to give your followers a taste of what's to come.



Grow your brand and increase your reach by publishing authoritative content.

Share as blog posts or web articles.

Post the articles on social media with a link back to your blog or sign-up page.

Make video talks, slide shows or tutorials to share on your channel.

Add to Pinterest pins to drive traffic back to your blog.

RULES: Edit, brand, copy, cut, paste, add to and change this any way you like. Do not publish originator's name. Do not resell as PLR. You may offer personal rights to your customers.
Work SMARTER, Not Harder

NO paying a writer to create this from scratch for hundreds of dollars

NO more slaving away at the computer for weeks and weeks to create this on your own

YES this can be branded with your name and business details. You can edit it, add to it, change it, and publish any way you like - give away, sell as an ebook, it's up to YOU.