Done-for-You Wellness Newsletters! 6-Month Subscription. One Brand-New Canva Template with All Content Inputted, Per Month
Do you work as a health coach?
Do you manage a health and wellness website and mailing list?
Are you falling behind on marketing and publishing your monthly newsletter?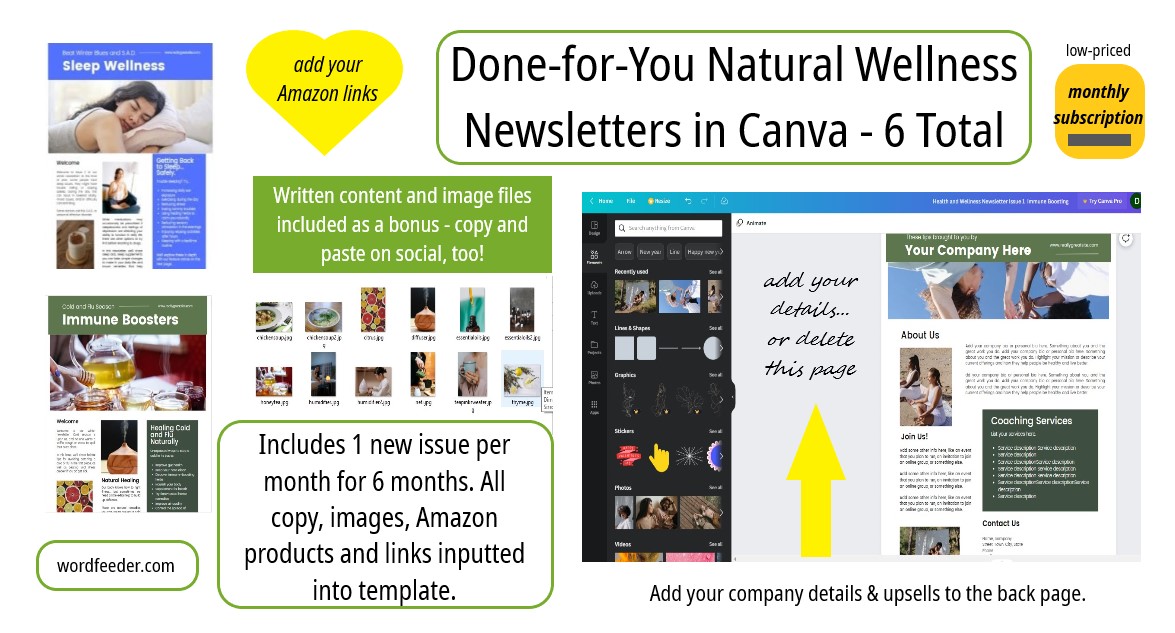 Wordfeeder has a brand new, done-for-you content subscription that you're bound to find useful.
Done-for-You Health and Wellness Newsletters Will Save You Hours Each Month While Helping You Connect with Customers and Create Passive Income.
Here's what you'll receive with our done-for-you wellness newsletters:
Ready-to-go content on a topic of interest, such as Immune Boosters for Cold and Flu Season, including...
1 Feature Article
Sampling of supporting Amazon products to promote
Files of individual stock images to use in the newsletter (or sub out for your own)
Editable Canva template containing all content elements (written, images, links)
Sneak peek at the topics:
Cold and Flu Immune Boosters RELEASED
Sleep Wellness RELEASED
Everything Essential Oils: Natural Cleaning, Aromatherapy and Skincare Recipes RELEASED
Start Your Yoga Practice RELEASED
Look and Feel Better Naturally RELEASED
Naturally Improve the Health of Your Skin RELEASED
Screen Shots of Newsletter 1: on Immune Boosting Tips
Newsletter 2: Sleep Wellness Issue, Screen Shot of Content in Production: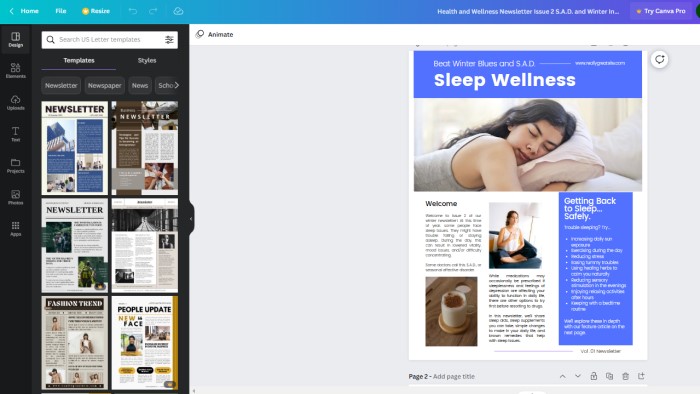 Issue 3 - Essential Oils Cleaning, Skincare and Aromatherapy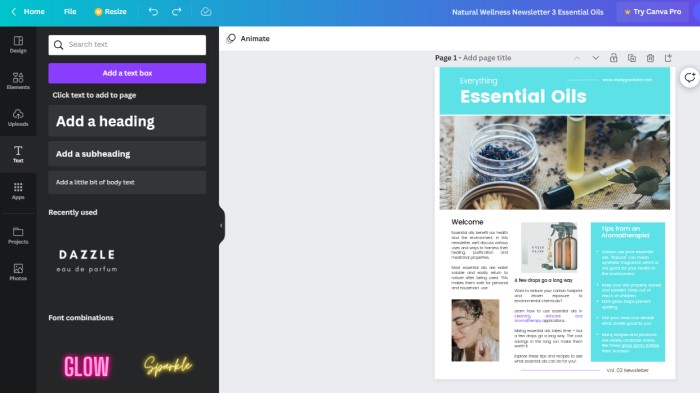 Issue 4: Yoga for Beginners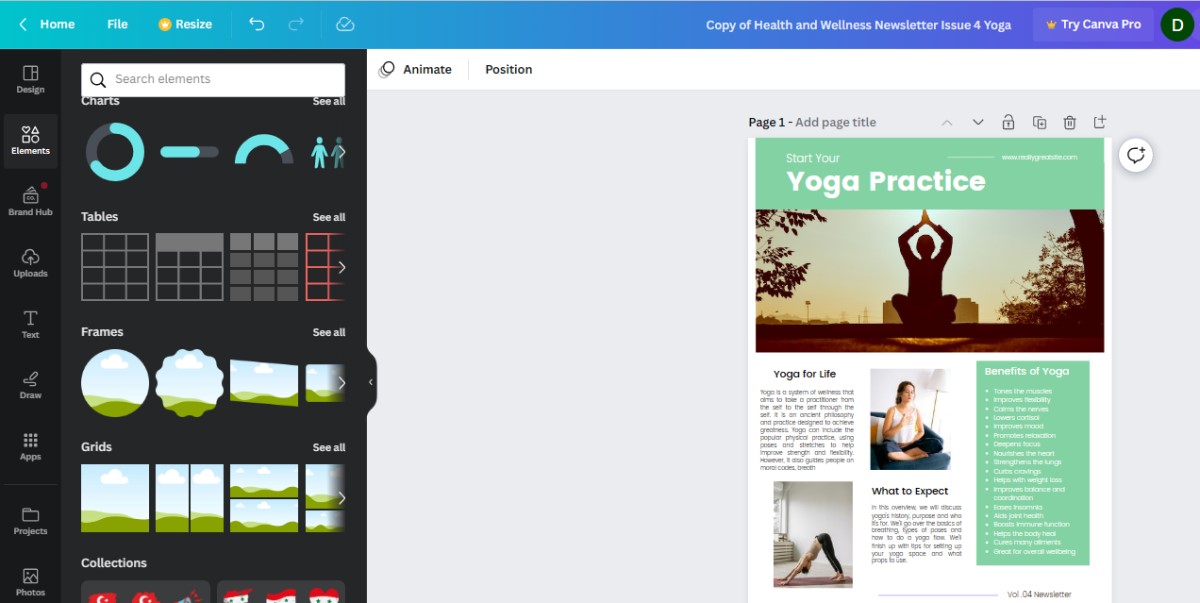 Issue 5: Look and Feel Better Naturally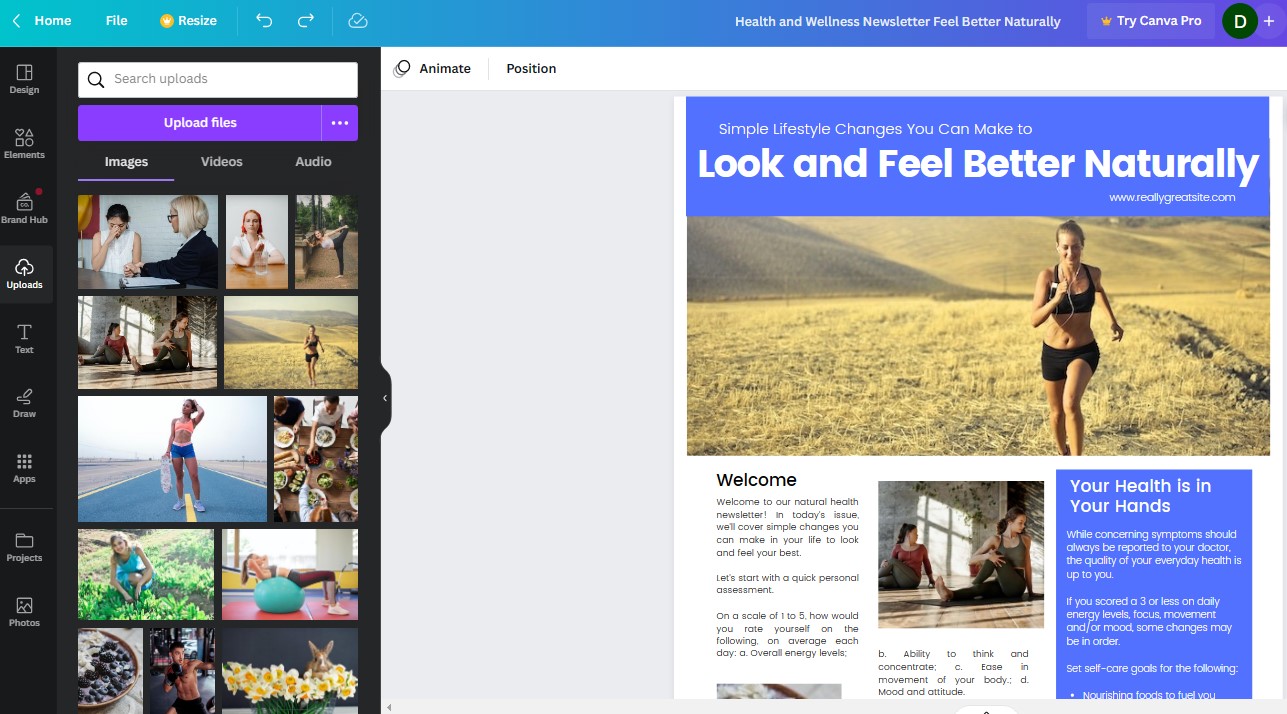 Issue 6: Naturally Improve the Health of Your Skin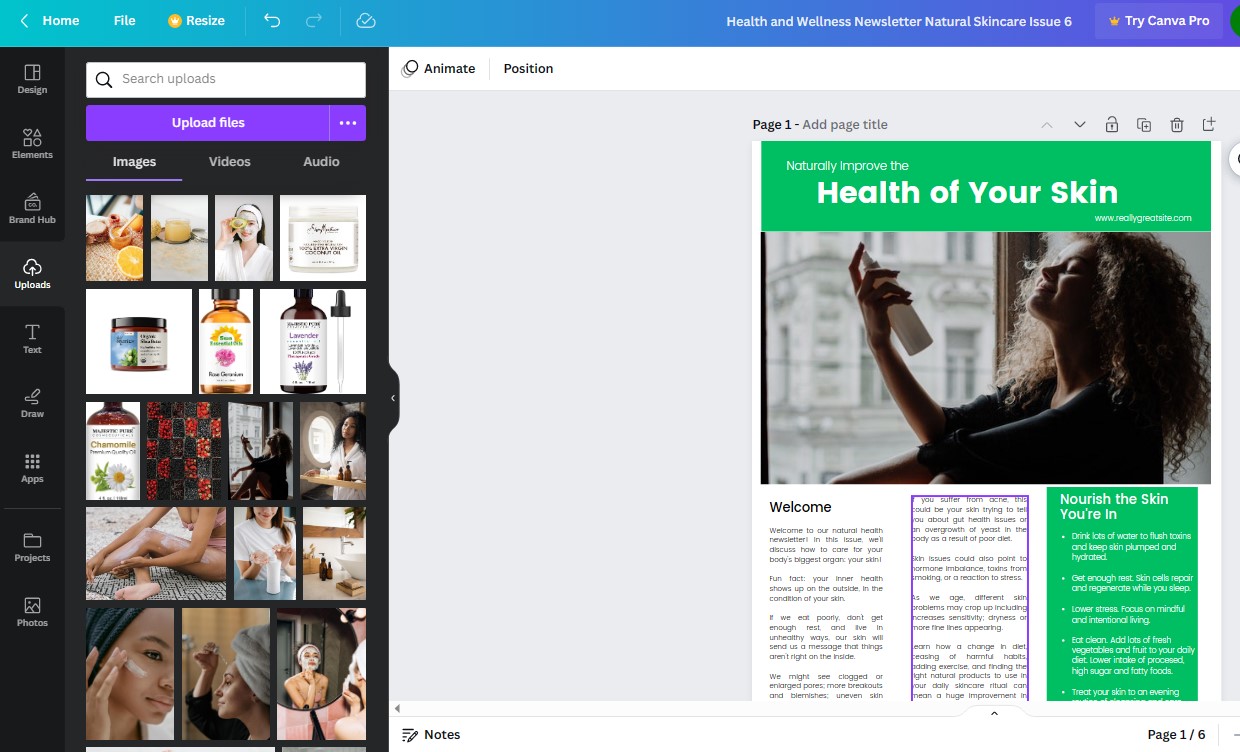 Here's a sample of one of the articles (this is included in Issue 5)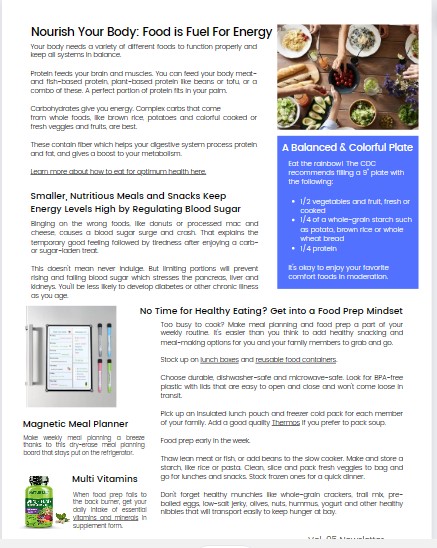 Here's a content sample from issue 6: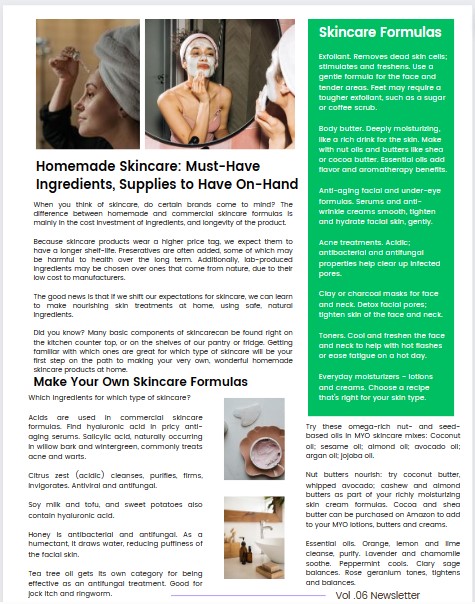 Each newsletter will contain links to Amazon products and images - add your aff ID to create passive income!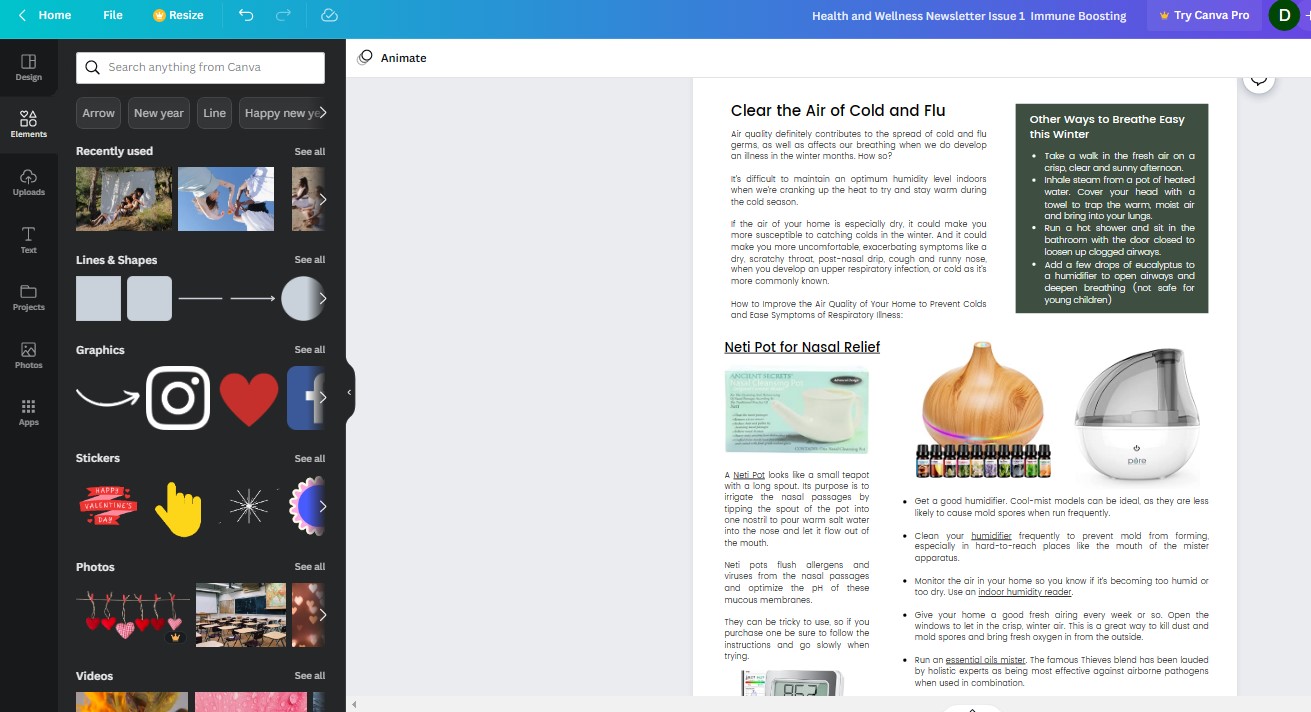 There's even space in the back for you to add your own bio and coaching program details: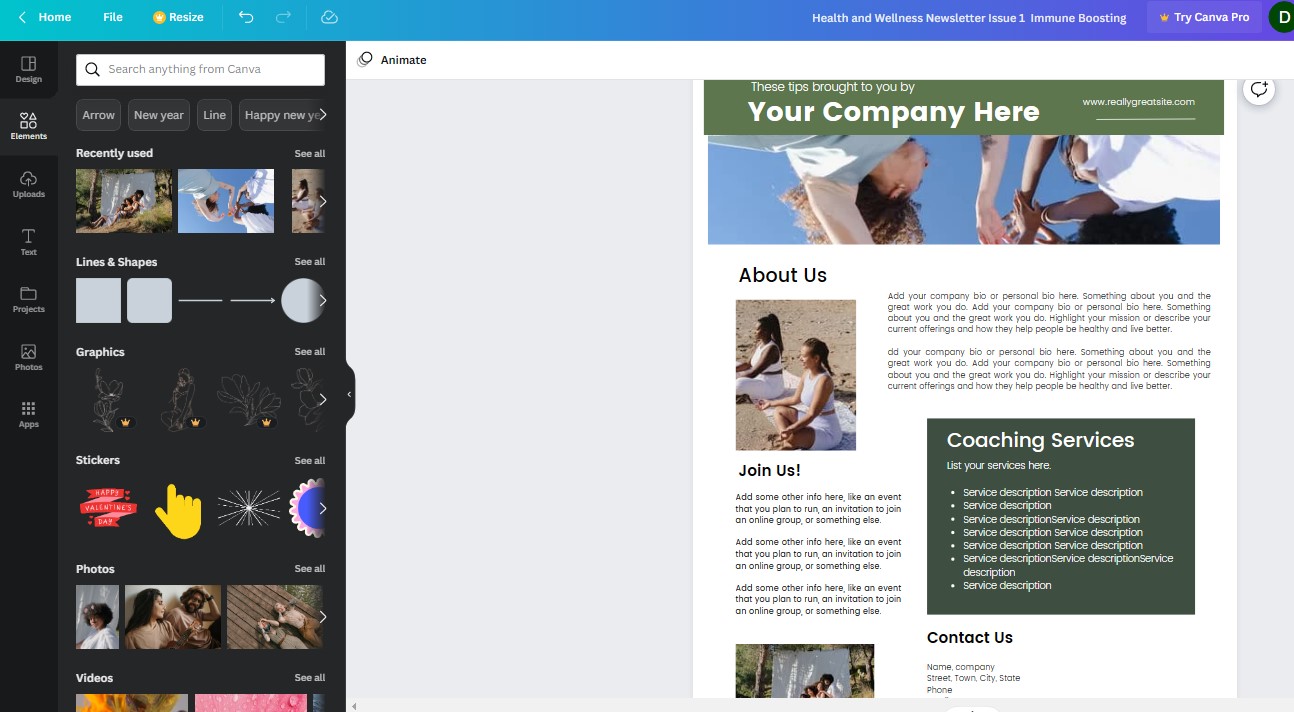 What can you do with this content?
Customize in Canva - add your branding or any upsells you'd like to feature such as your coaching packages and memberships
Share with your email list
Publish on your website
Share the link on your social media
Turn into a PDF for email subscribers to download
Recycle the template - edit the fonts, colors, swap out images and copy to use over and over
Order as a 6-month subscription, and save!
These are regularly priced at $84 per newsletter.
Get them delivered one brand-new Canva template per month, for 6 months, at just 11.97 per month!