Spring Cleaning and Home Organization PLR - Savings, Deals, Ideas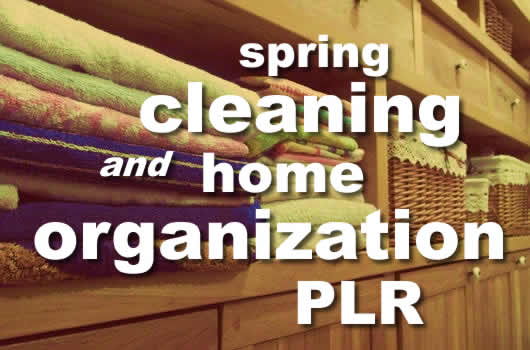 Before you know it, Easter will be here! Are you planning to attract blog traffic from all the common spring searches? Cleaning and organization's on the minds of most. Here are some great content packs to help you help your people clean up their act!
What to do with this great, pre-written spring cleaning and home organization content?
Publish as blog posts, make into an ebook to give away, set up as an autoresponder series. Or... how about grabbing a few different bundles of content with a spring cleaning theme and putting them together to teach a course... or mail out an autoresponder series that you charge a few dollars for? Small payments rack up online, especially when your list is big. So start thinking of creative ways to make money this spring, that your readers will happily gobble up.
---
Spring Cleaning, Office Cleaning, Home Cleaning PLR
---
Use our content with private label rights to make ebooks, blog posts, social posts, email or print newsletter issues and more.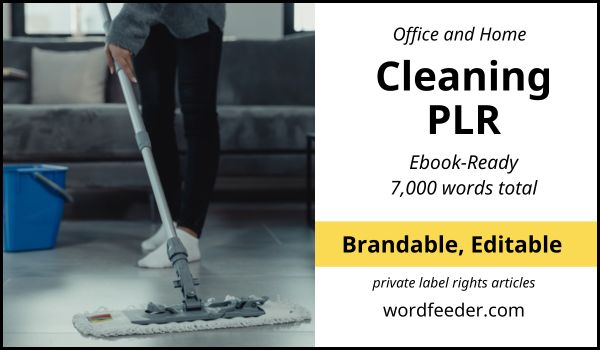 Heads up! This is BRAND NEW content and I've given you enough time to set this up for spring cleaning season!
Who would read this:
Home and Family Readers
DIY and Simple Living Readers
People who visit your Commercial Cleaning website or social pages
People who visit your Residential Cleaning website or social pages
What's included:
7,000 words of done-for-you cleaning tips
TWO versions of the file. One for Residential (Home) Cleaning Tips, the other is Office Cleaning Tips
You also get 25 images FREE as a bonus gift!
What Can You Do With This?
Make blog posts or web articles
Add your affiliate links to Amazon products
Make an ebook to sell or share
Paste into your company email newsletter
Share on social
Offer as a free giveaway to get more signups to your list
Here's What's Included:

• Intro
◦ A Clean Office Means Everything
◦ The 3 Levels of Office Cleaning
• Office Cleaning 101: Windows to Walls, and Everything in Between
◦ Simple Steps for Cleaning Cubicles and Offices
• Cleaning Office Desks and Work Spaces
◦ How to Clean Your Laptop
◦ How to Clean Your Computer Keyboard
◦ How to Clean Your Computer Mouse
◦ How to Disinfect High-Touch Areas of Your Office
◦ How to Clean a Fabric Lamp Shade
◦ More Cleaning Tips
• Cleaning the Walls of Your Office
◦ How to Clean Painted Walls
◦ How to Clean Wall Paneling
◦ How to Clean Wooden Baseboards
◦ How to Remove Grease and Candle Wax from a Wall
• Tips for Cleaning Your Office Windows
◦ Homemade Window Cleaner Recipe
◦ How to Clean Vinyl Blinds
◦ How to Clean Curtains
• Cleaning Your Office's Kitchen or Break Room
◦ Simple Steps for Cleaning the Kitchen or Break Room
◦ Cleaning Your Office Refrigerator, Microwave, Stove and Other Appliances
◦ Microwave Cleaning Trick
◦ Dishwasher Self-Cleaning Tip
• Keeping the Air in Your Office Clean and Free of Germs
◦ Clean Air Vents
◦ Clean and Disinfect Air Conditioner Units
◦ Other Ways to Improve the Air Quality in Your Work Space
◦ Essential Oils 101
◦ How to Make a Homemade Air Freshener Spray
• Office Furniture Cleaning Tips
◦ Homemade Furniture Cleaner Recipe
◦ More Furniture Cleaning Tips
• Carpet Cleaning Tips
◦ Homemade Carpet Shampoo Recipe
◦ Carpet Cleaning Step by Step
◦ Tips for Treating Carpet Stains
• Floor Cleaning 101
◦ How to Wash Linoleum Floors
◦ How to Clean a Variety of Floor Surfaces
◦ Homemade Floor Polish Recipe
◦ Homemade Wood Floor Cleaner Recipe
• Conclusion
• Your Company Info Goes Here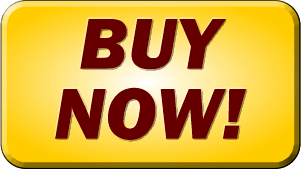 Buy now opens up to a new window so you won't lose this one. Got a coupon code? Enter it at checkout.
---
Spring Cleaning PLR from Piggy Makes Bank: Home Organization in 30 Days

I took a look at what's out there in the world of home organization PLR, and here's what I found. Piggy Makes Bank's "Home Organization in 30 Days." This would make a sweet, month-long challenge via email or social media. For $17, I'll take it! They also have "Declutter Your Life" which would be great to add to the prior pack and go gangbusters with an All Organization All Month Spring Fling type of event.

From Wordfeeder, we have an essential oils pack that could be of interest as your readers look to freshen up their homes this spring. It covers non-toxic, natural, essential oil based cleaning recipes and skincare recipes. Now only $7, perfect! And I also created the Wise Woman's Way 58 Productivity Tips pack, which you can grab for $17 and share all over social media.

I hope you're finding ways to get organized with your content planning strategy so you can sell more online! Next up, I'm going to do something kinda nice for you. I'm creating a list of possible ecourses that you can run. I plan to list a few ideas for several different niches such as holistic health coaching, online business and work from home experts, self improvement gurus, and many others. This is going to be a sweet brainstorm! I can't wait to send it to you... but I can't do that if you're not on my list. So, sign up for your FREE Wordfeeder PLR membership right now!