Black Friday and Your Online Business: Should You Bother?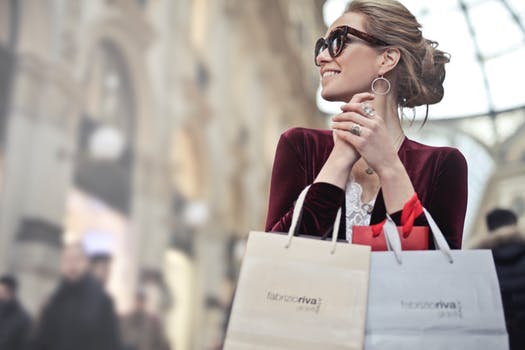 Hey, friends! Happy Saturday. I have some GREAT news if you were wavering indecisively on a potential Black Friday campaign online. My writer and business strategist friend Charlene Burke and I have packaged up your Black Friday game plan.
This short but to-the-point email campaign profit-booster will help you focus, strategize and execute so you can reap the rewards of putting it out there for the world to see on Black Friday. And you can even turn around and use this to teach your fans and followers. We've packaged this up as PLR so you get to share it or sell it to your own audience of business clients.
Some motivational thoughts for you to consider as you launch your black friday campaign:
1. There
is STILL time to cash in on Black Friday using what you already have - you just need to organize and focus in a hurry. Our e-guide will get you there.
2. If you have a list of potential buyers, an autoresponder and some online products already set up for sale? You're good to go.
3. The Black Friday profit-boosting online guide that we just created DOUBLES as PLR for you to use and share with your own customers.

Charlene and I can't wait for you to download the "BIGGEST and BEST Tips for Boosting Black Friday Profits Online" mini e-guide, in preparation for the greatest shopping day of the year. Imagine how delighted your fans and followers will be to see YOU popping up on email among the big-box stores all clamoring for their business on this day.

I mean, really, think about it. Whose emails do you open first? Sure you want some sweet discounts, but you also crave the love... so you respond to real people whom you know. That's how your list will react when they see you showing up to the party.

Charlene and I are offering you a coupon of $10 off to grab your own copy of the "Black Friday Email Campaign Booster" - Biggest and Best Tips for Boosting Black Friday Revenue Online.

Need a crash course in email campaign creation so you can get in on some of that incredible, multi-billion dollar market share on Black Friday? This handy tutorial gives you the quick and dirty so you won't have to dig for the details. It's not too late to run a Black Friday savings event! Take a shortcut to profits with this handy guide on your side. Includes PLR rights to share or sell as your own.
The BEST and BIGGEST Tips for Boosting Black Friday Sales Online Can Be Yours for Just $7 Instantly
Here's what's included in this handy helper. It's all condensed into one, highly focused, straight-and-to-the-point, handy guide that you can downloadright now. Start working on this as soon as today!
Black Friday Sales Strategies - Preliminaries
Black Friday Best Practice: Build a Year-Round Landing Page
Execute the Ultimate Black Friday Email Campaign
Compound Your Campaign Effort: Get Affiliates on Board
Black Friday Email Campaign Strategies to Swipe
BONUS GIFT: BLACK FRIDAY CHEATSHEET

Remember, this e-guide is being offered as PLR - private label rights content. So you can use it to launch your own Black Friday Campaign. Then you can turn around and sell or offer it for free to your readers. Regularly $17, you get this for just $7 using coupon code BACKINBLACK.
Or, skip the lengthy sales pitch, and head directly to checkout using the button below.

"Buy now" opens up to a new page where you can learn more and order.