Are you a keto or low-carb blogger in need of fresh recipe ideas to share with your list?
Would you like a steady stream of keto recipes to turn into online cookbooks, meal plans, holiday menu ideas and more?
Here's an amazing offer for our NEW Keto PLR Membership! 12 Months of Written Recipes
Before I tell you about what's included, let me give you a few free tips on how to get your recipes seen on Facebook...
Post the food picture as the main Facebook post. 
Post the actual ingredients and instructions for the recipe in your blog. 
Link to the blog post in the first comment of the matching food picture that you posted on Facebook.
With each new post that you add to your Facebook page, ask people to please leave a comment so they can continue seeing more recipes. Include low carb and keto hashtags in your Facebook posts.
Monetize your content by sharing it as video slideshows on TikTok and YouTube.
Monetize your keto recipes by making them into simple online PDF downloads. 
Offer one set of recipes in a PDF as a free lead magnet to get people on your list.
Create bigger keto cookbooks that you publish for different seasons and holidays! One example would be Keto Thanksgiving which we do have written recipes for, included with this membership!
Save yourself countless hours of trying to come up with new recipes and writing content for your blog.
Okay, so now that you know what you need to know... let's talk about the new Wordfeeder 12-Month Keto PLR membership!
Each month, you'll receive a new set of recipes. These are written recipes only. We'll occasionally include images as a bonus.
Use these recipes as the basis for your next culinary creation online! Kitchen test them. Video the recipe. Take pictures. Modify them as needed. Vary the ingredients! You can edit this content anyway you like.
These written recipes are great for creating a download to get more people on your list.
Please see the below list for what you get!
Month 1, 7 Low Carb Grilling Summer Meal Ideas, including 19 PLR Recipes - 3,743 words total
Month 2, Let's Go Keto! Low Carb Dinner Recipes - 18 Total 2,510 words
Month 3, Low Carb Recipes for Fall Cooking Plus Articles & Amazon Products – PLR Content - 5700 words total
Month 4, Let's Go Keto! Low Carb Lunch Recipes PLR - 19 Total 2,580 words
Month 5, Low Carb Recipes for You to Enjoy - 7 total, 2600 words
Month 6, Low Carb Christmas Menu - 2,672 words
Month 7, Low Carb Comfort Foods PLR Pack 2 - Winter Recipes - 2,118 words total
Month 8, Low Carb Desserts - PLR Content - 10 Total - 1877 words - IMAGES download
Month 9, Low Carb Favorite Recipes PLR - 12 Recipes Total
Month 10, All About Meat PLR: Cooking, Buying, Storage, Safety Tips, More - 8,033 words total MEAT IMAGES download
Month 11, Keto Versions of Your Favorite Comfort Foods - 10 PLR Recipes - 2,862 words total
Month 12, Low-Carb and Keto-Friendly Thanksgiving PLR Recipes - 16 Total - 3,532 words

The price is just $17 for the first month's payment and then $12 each month for 12 months.
This Digital Product is Offered as PLR: Private Label Rights Content. Use it to Create Profits for Your Coaching Business or Niche Website.

Create and launch digital products & coaching programs. Help people solve problems and live better, affordably.

Offer PDF courses by email or hosted privately.

Launch a multi-media course on a site like Teachable.

Create a paid video course

Launch an email course or challenge.

Make into client learning materials.



Get new signups and connect with your fans and followers.

Offer an ebook, whitepaper, special report or series of tips as an opt-in gift.

Turn into an article feature for your email newsletter.

Use the content to make a short, free webinar to give your followers a taste of what's to come.


Grow your brand and increase your reach by publishing authoritative content.

Share as blog posts or web articles.

Post the articles on social media with a link back to your blog or sign-up page.

Make video talks, slide shows or tutorials to share on your channel.

Add to Pinterest pins to drive traffic back to your blog.

RULES: Edit, brand, copy, cut, paste, add to and change this any way you like. Do not publish originator's name. Do not resell as PLR. You may offer personal rights to your customers.
Work SMARTER, Not Harder

NO paying a writer to create this from scratch for hundreds of dollars

NO more slaving away at the computer for weeks and weeks to create this on your own

YES this can be branded with your name and business details. You can edit it, add to it, change it, and publish any way you like - give away, sell as an ebook, it's up to YOU.
---
Add This Content to Your Collection Right Now.
Save countless hours and dollars thanks to our well-researched, expertly written or created PLR content!
This content purchase grants private label rights. Edit, publish as your own, sell or give away. Do not use our name or offer as PLR. This content is personal-rights use only.
You are mere minutes away from accessing this professional quality content download via email!
Go here to order now and receive your first set of recipes by email immediately!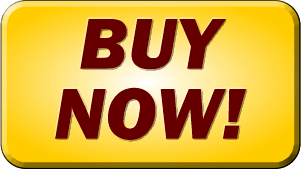 Buy now opens up to a new checkout window where you can learn more and order.
---
How to Access Your PLR Content:
Once your order processes, you will be asked to create a login to the Wordfeeder member site. Do this, then check your email for a confirmation, plus another email containing your delivery of the files.
If you have any questions or trouble with your download, email me and I'll get back to you as quickly as possible.
THANKS for supporting our freelance businesses. CHEERS to you in yours!