50 Low Carb Holiday Meal & Dessert Ideas PLR Content with 26 Bonus Images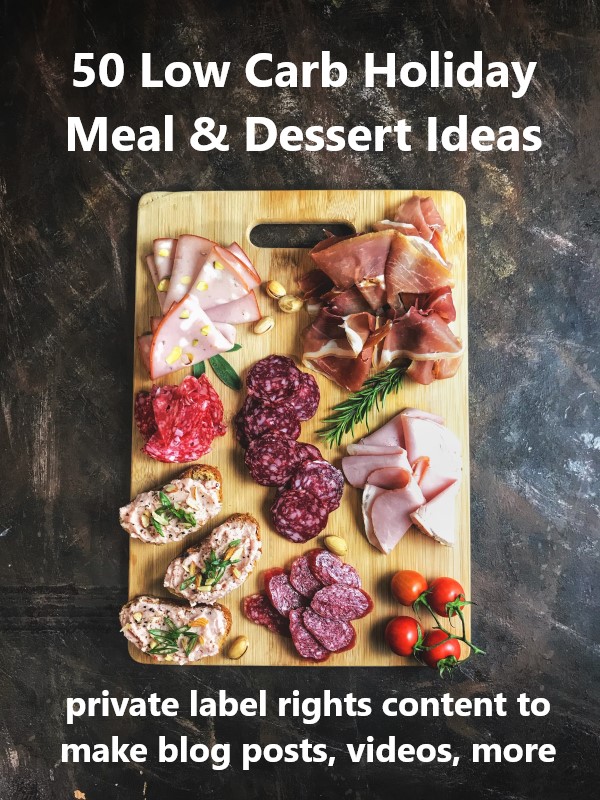 Weight loss publishers! Struggling to keep up with content publishing demands? Need written material to make blog posts, ebooks, courses, social posts and more?
Wordfeeder has a terrific, high quality pack of PLR recipes for you to download and begin using immediately, any way you like.
Special BONUS GIFT of 26 Beautiful Low Carb Holiday Meal Images - Medium JPG Files - Free With Purchase of this Written Set of Tips!
Use This Content to Make Traffic-Getting Video Slide Shows!
Set up these helpful written tips to create any of the following:
Low-Carb Video Slide Show Content
Low Carb Holiday Pages of Your Blog or Website
Low Carb Articles for Your Weight Loss/Low Carb Member Area
Another Issue of Your Low Carb Newsletter
A "Low Carb Tip a Day" Email Series for the Holidays
Here's a Screen Shot of the 26 Images that Come With this Written Content: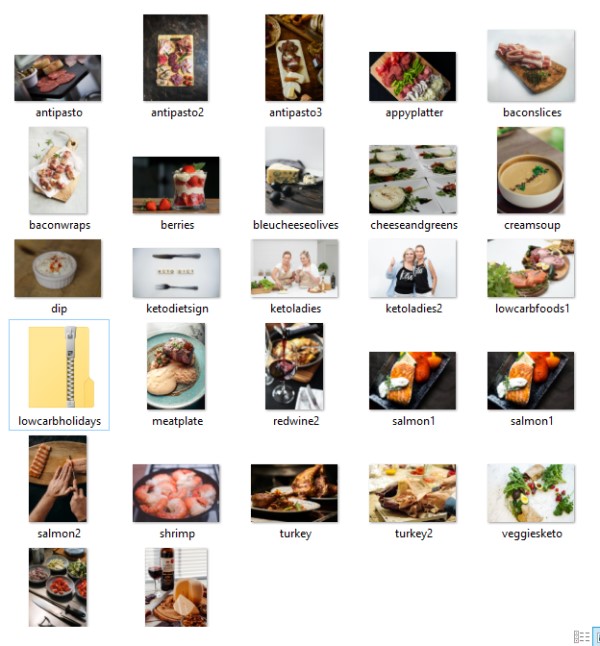 Highest Quality Writing - Impressive Price.
Your Low Carb and Keto Readers Will Appreciate This Information!
Will your weight loss blog be getting clicks, signups and sales this season?
It definitely will with this weight loss themed content on your side. This content pack is jammed with good information and perfect for sharing as blog posts and then posting the links on social media.
Just pop in the intro, add a compelling image, and share the link to your blog post where people can read more and sign up for your list. Included with the articles are some recommendations for certain, weight loss related products. Look up each one and promote on your blog!
DON'T FORGET TO INCLUDE YOUR AMAZON AFFILIATE ID WITH THE INCLUDED PRODUCTS so you can make some sweet bank by sharing this!
Use this to make a video slide show of tips.
More than 50 tips and nearly 2K words at a great value! Make this into a video slide show of about 10 to 20 slides. Use the remaining 30 or 20 tips to formulate articles or downloadable tip sheets for your readers to get ideas and inspiration! Content like this makes a great giveaway or The more people on your list, the more you profit.
Or... give away the ebook as a way to get more people to join your Weight Loss and Healthy LIfestyle membership.
Here's a screen shot of the content so you can get an idea of the quality: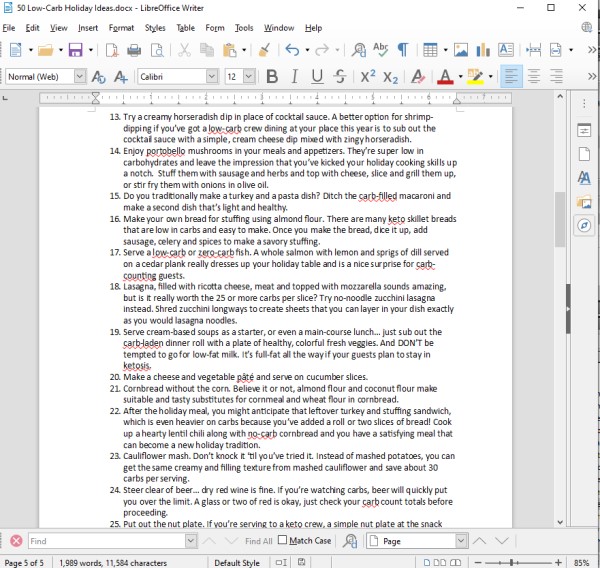 This is available to order ONLY ala carte from Wordfeeder.com. It is NOT included as part of the monthly Weight Loss PLR membership.
Add this entire pack of PLR Tips to your content collection or member site right now.
Don't wait! If you do, you will miss your chance to turn this content into profit while the getting is good.