Searching for Ebook or Blog Post PLR Article Content that Teaches How to Stop Wasting Time?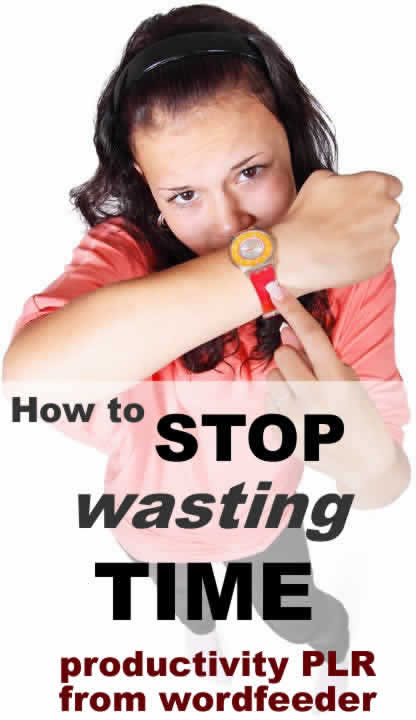 Great news for people who don't enjoy having their time wasted while teaching others how to not waste time. This content will give you back weeks and weeks of your time that's better spent serving clients and doing what you do best!
This set of private label rights articles perfectly fits a number of audiences, including Business, Career, Online Communication, Productivity and Self Improvement.
You can use it in any way you can think of, including as a short ebook, as part of a longer ebook, broken up into blog posts, cut and pasted as Tweets, or whatever other way to create passive income on the web.
Time Management Articles | Productivity PLR | Personal Effectiveness PLR | Time Saving Tips PLR
Who Should Publish This Content?
Performance Coaches
Time Management Experts
Productivity Publishers
Self Development Coaches
Self-Improvement Publishers
Career Coaches
Mom Bloggers
Work from Home Content Publishers
Entrepreneur and Small Business Experts
Let's Take a Look at Internet Searches for Time-Management and Productivity
A total of 36,550 global searches for "time management" this month (August 2022), dang! Also note the sub-topics of this using different word combos.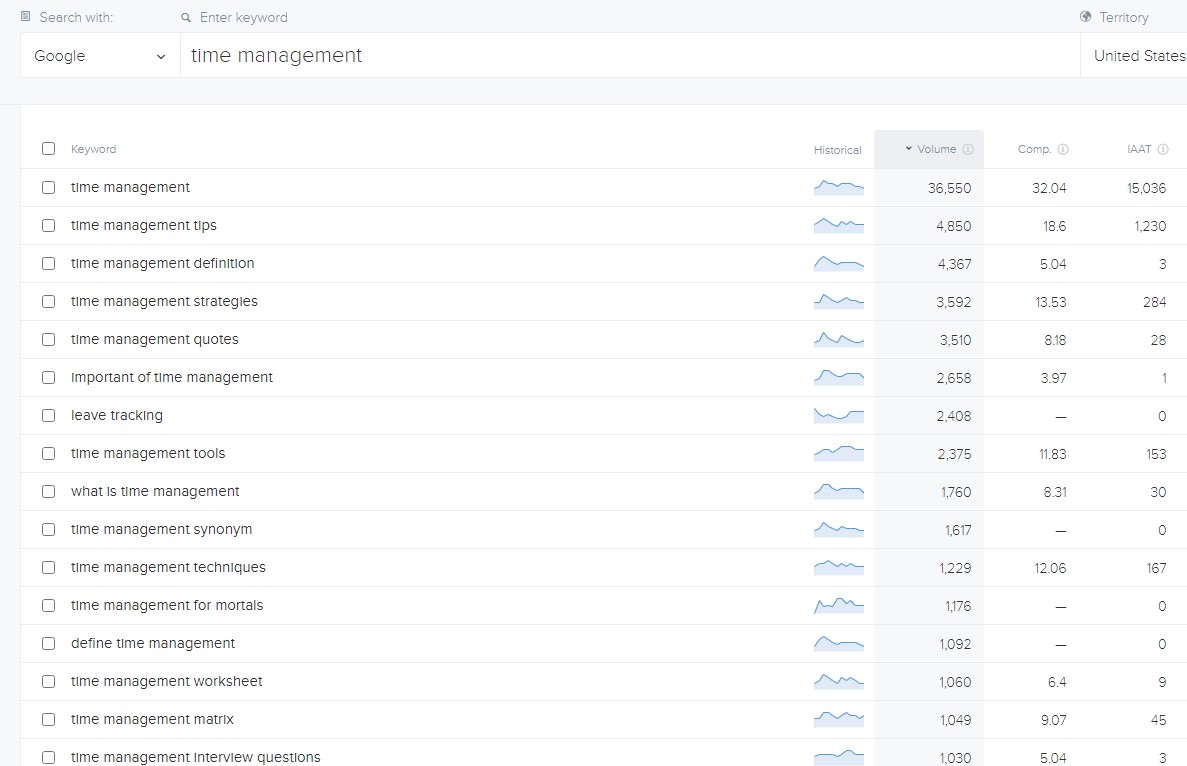 60,000 monthly web searches for productivity. That's a lot of people seeking ways to save and make better use of their time.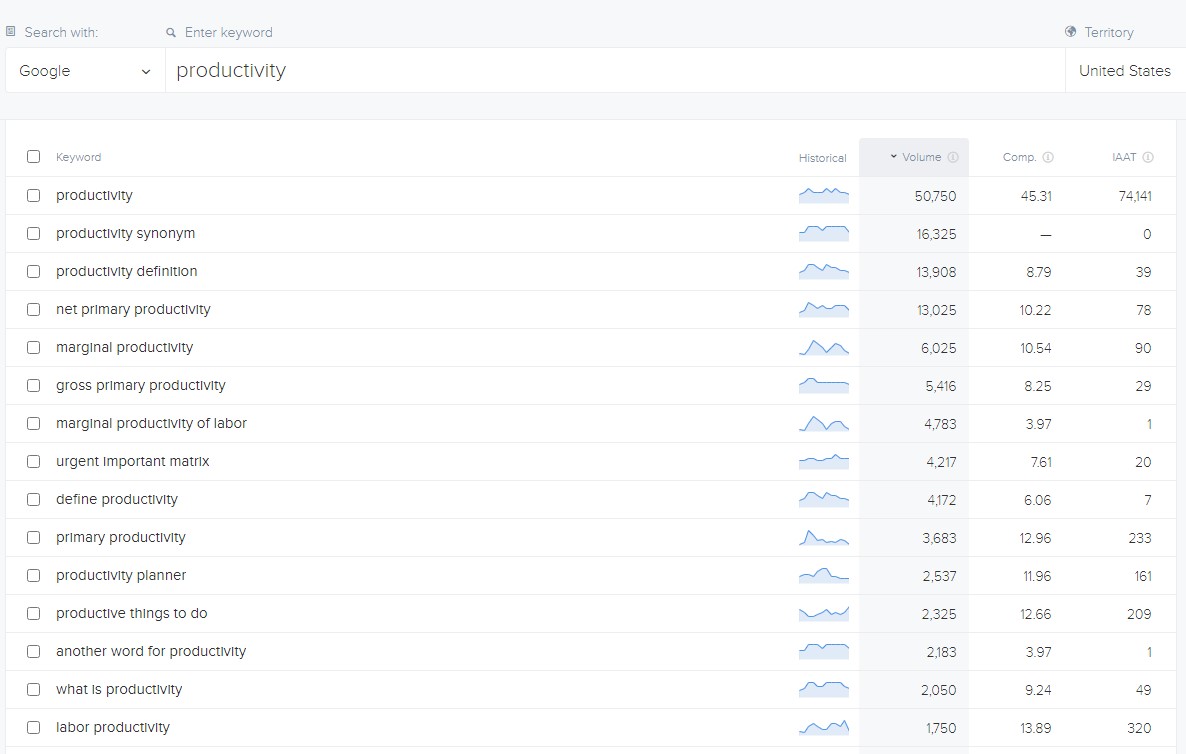 Your best bet for using this content to boost credibility in your niche is to do your own keyword homework. Conduct keyword searches for productivity, time management and other related words within your niche. Combining TWO niches is an excellent way to drill down with your content and get more ready buyers on your list and downloading your digital products.
Now let's talk about what's inside this productivity written content package:
How to Stop Wasting Time PLR Articles 9 total or 5,813 words
Includes the following titles:
How to Stop Wasting Time
Living by the Clock: That Hateful Practice that Actually Will Help You Break Your Habit of Wasting So Much Time
Get More Done Around the House in Less Time
Stop Wasting Time at Work: Tips for Productive Communication at the Office
How to Stop Wasting Time Online
Office Productivity Problems? Don't Fall for These Time Wasting Traps
How Not to Let Telemarketers Waste Your Time
Stop Customer Service Reps Who Waste Your Time
How to Stop Wasting Time Talking to Argumentative People

Here's a screen shot of the content, so you can get an idea of the quality of writing and information up front: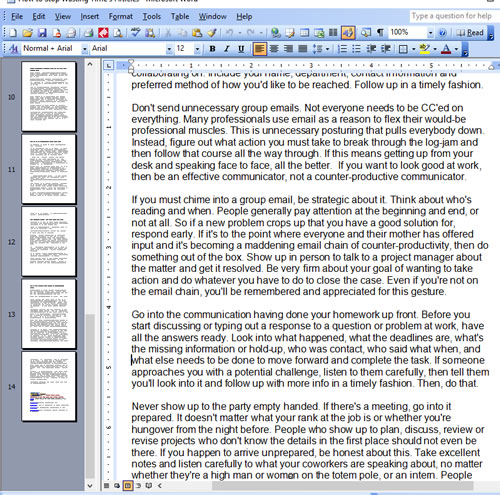 Another sample - we cover several areas of time management in these articles, which gives them broad appeal.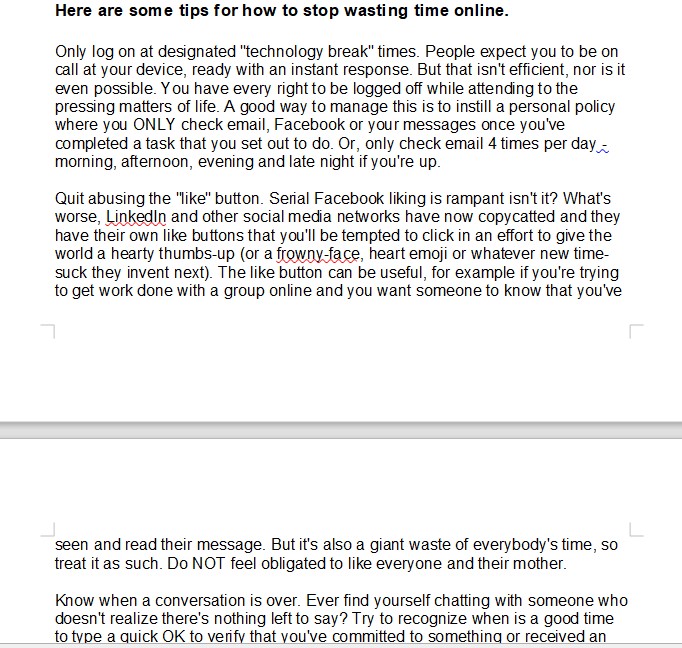 What can you use these PLR articles for?
Create a quick lead magnet either in plain old MS Word made into a PDF... OR get fancy and copy and paste this written content into a Canva template. Add some images and your branding. Name it something unique. Set it up as a lead magnet to get new faces on your list.
Post them one by one in your blog or social media pages. Tips for doing this with PLR content: Edit this a bit. Switch around the order of points made. Change the titles of the articles. Really engage with the content and tweak it up to wrap around your niche. Or... post as-is, but you're better off if you make this yours AND you'll feel closer to it and inspired to create something useful for your clients if you do.
Speaking of clients... this will work great as one-on-one client learning material. Lots of people who work with a coach need help becoming more productive and accomplishing more in their lives.
You can also share these as an email, set up as an email autoresponder series on time management, break up into social posts by posting one tip at a time from each article, then offering the rest as a PDF download... no limits on usage other than you are not permitted to sell these as PLR.
What other words can you use to share this valuable advice with your audience?
Off the top of my head, here are more ways to spin this using different words in the overarching theme and in renaming the titles...
Time Management, Personal Effectiveness, Productivity, Personal Improvement, Personal performance, Time Management, Get More Done in Less Time, Time-Audit Your Life (we have amazing articles on this topic), and... you search and find the right words that apply to your niche and purpose for this content.
If you have never ordered from Wordfeeder before, you will need to start a Basic Membership. There is a $10 entrance fee to activate your account. If you are already a Basic member, uncheck the box at checkout that says "Wordfeeder Basic Membership and you will be able to order this set of articles without issue.