HOT Relationships Topic to Blog or Create an Ebook
"Mind Games" PLR Articles - 15 Total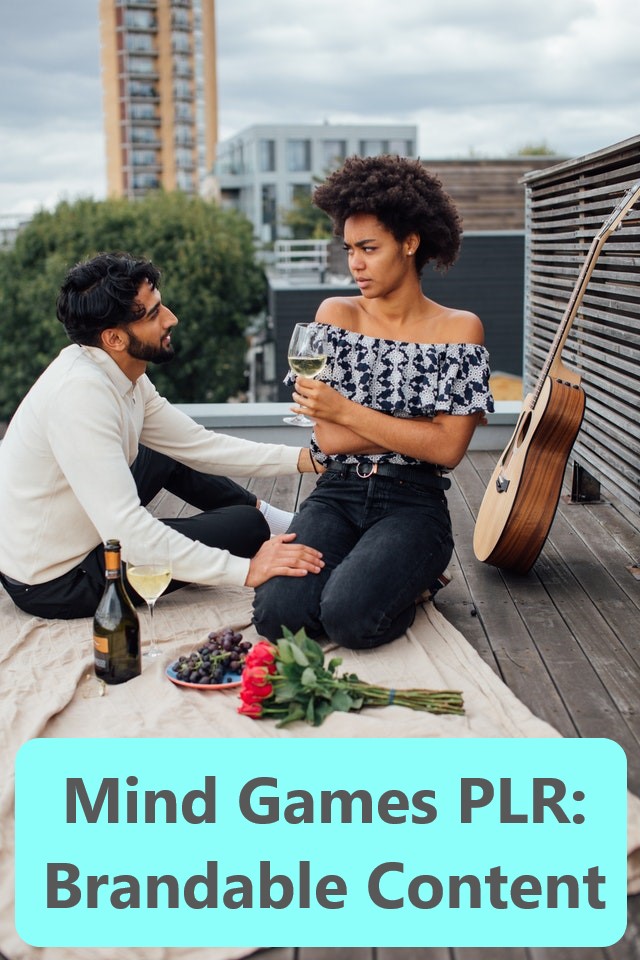 Now this is a Content Value: Includes 10,700+ words. That's 3,700 extra words more than the usual 7K for this price point.
What Audiences Will This PLR Content Work For?

Relationships

Mental Health

Life Coaching

Self Help

Home & Family
Do you have some sensitive readers or coaching/therapy clients who need support around family members, friends and partners who play mind games? Being stuck people whom we love but who also can irk us with their weird quirks and attention-getting behavior can be a challenge.
Give your readers an affordable way to survive and thrive! This content works perfectly as a done-for-you course or ebook.
Don't wait! Grab this at a discount and pop it into an ebook format, then hit publish and set it up to help people while earning a good living doing what you do best.
With this high quality content on their side, your readers will learn to successfully navigate the tricky landscape of emotional mind games...
Turn this into an ebook or in-depth course or class that teaches them how to...
Spot mind games coming at them from a mile away, and make the conscious choice to engage, or reject the invitation to play!
Discover the emotions behind mind games and why some people play them in order to feel more safe, secure, or in control
Grow in awareness of their own tendency to play mind games, and why a more assertive approach may be the way to go
The different types of mind games people play, why they play each kind, and how NOT to get sucked into the drama!
See the red flags of gaslighting behavior (huge, negative mind game) and how to dodge this relationship land mine before it has you in its destructive grips
Mind games that grow from our family background, and why we're likely to repeat these behaviors (and how to STOP doing it if you don't like the results)
The types of mind games that ironically bring us closer emotionally, actually feel good and may be okay if everyone agrees to play!

Use this content to launch a course, create a 15-Day Email or Social Media Challenge, make an ebook download, share on your blog, or anything else you may think of
Once ordered, you receive private label rights to publish this as your own. You can sell this content as an ebook, course, email series or workshop, or give away as an opt-in gift to get more subscribers on your list.
Will your blog be getting clicks, signups and sales this year?
It definitely will with this high quality PLR positive pysch content on your side. These ideas will be greatly welcomed by your subscribers, clients, fans and followers.
"Mind Games PLR" - 10,700+ words total.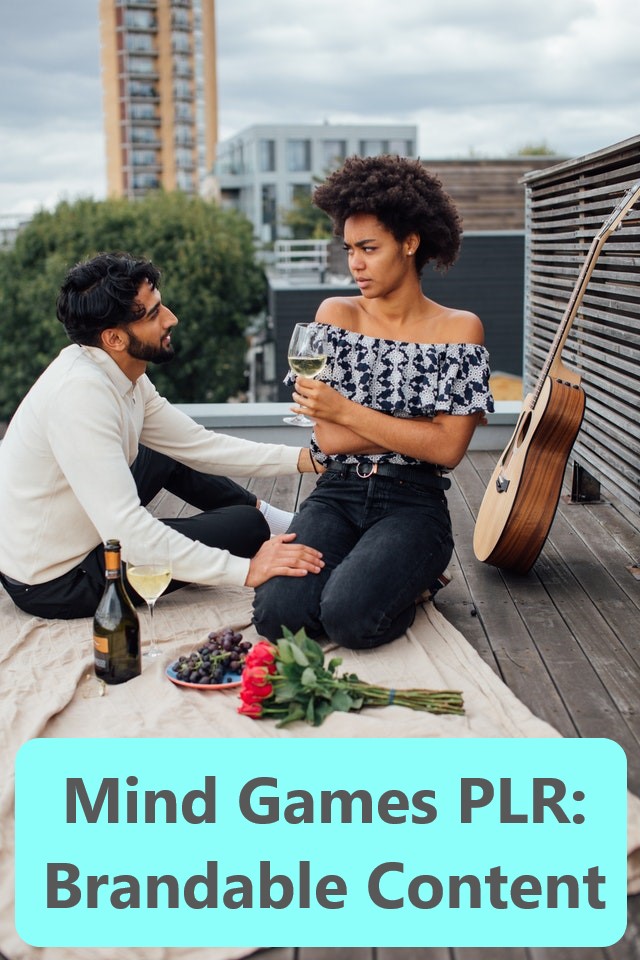 Your self help, mental health, relationship readers and life coaching audience want to know all about mind games and why people play them. Now you can give them some seriously empowering insight! This content will make a perfect ebook. Includes 10,700+ words and a total of 15 articles.
Titles include:
1. Intro
2. When People Play Mind Games – What Are They Trying to Accomplish?
3. Mind Games People Play
4. Mind Games That Play Out in Social Situations
5. Mind Games and Your Family
6. Undermining: a Powerful Psychological Mind Game
7. Mind Games Can be Subtle – So Watch Out!
8. Mind Games: What Emotions Drive Our Behavior, and Why?
9. Mind Games as Part of the Social Pecking Order
10. Ditch the Mind Games: You Can Do It!
11. Mind Games and Human Behavior
12. Should You Become Intimate With Someone Who Plays Head Games?
13. How to Get Good at NOT Playing Mind Games
14. Gaslighting – the Most Insidious Head Game of All
15. Is There Ever a Time When Mind Games are Fun or Healthy?
Check out a writing sample, below: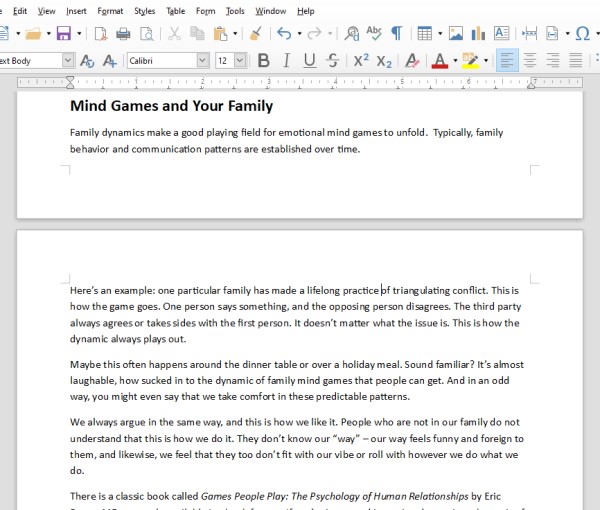 Add this entire pack of 15 life coaching and self help themed articles to your content collection right now.
Here's how much you save:
| | | | |
| --- | --- | --- | --- |
| PLR PRODUCT | HOURS TO CREATE FROM SCRATCH | COST IF HIRING A PRO TO CUSTOM CREATE THIS | PRICE AS PLR |
| Mind Games PLR - 15 Articles Total | 35 hours to write from scratch | 35 hours at $70 per hour = $1,750.00 | This content is regularly priced at $57 so you get it for less than the cost of a self help course! |