**Free Images Now Included With These Articles**
Habits of Highly Effective People PLR - PLR Double Pack! Contains 12K+ words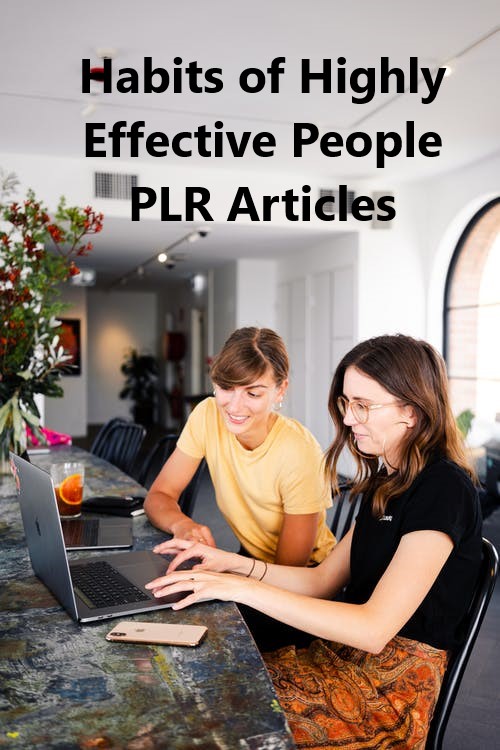 19 PLR Articles Total with private label rights to sell or share as your own ebook, course, and more
Hey, friends! It's an inspiring time of year and your readers are going to want to be at their personal best. That means boosting personal effectiveness.
We've heard all the experts talk at length about the Habits of Highly Effective People. This is a perennial favorite for those wanting to get serious about Getting it Done! This content's coming out very soon and would make an exceptional ebook, course or email series.
What Audiences Will This PLR Content Work For?

Personal Development

Women's Empowerment

Life Coaching

Self Help

Career or Business Coaching

Habits of Highly Effective People PLR - 12K+ words total - Double Pack, make a course or ebook from this content and sell or share as your own.
Titles include:
What is Personal Effectiveness and Why Do We Care?
Personal Effectiveness Means Taking Aim in Your Life to Hit That Target Again and Again
What Magical Things Occur When We Become More Effective?
Becoming More Effective is About Taking Your Time Back to Use However You Want
Highly Effective People Do This, and So Can You
The Key to Being Highly Effective: Become a Task Masker Extraordinaire
Embrace Habits of Highly Effective People: Search Out Role Models
Become Highly Effective in Your Career: Advance, Get Respect, Make More Money
Swap Out Bad Habits for Ones That Attract Wealth. Become More Effective in Your Work and Life
To Become More Effective, Do Your Best Impression of Success
Want to Have More Fun? Become Better at How You Work at Life
How Effective are You? Take the Quiz
Being Highly Effective is About Making the Best Use of Your Time
Are You Too Old to Go After the Life You Want? 3 Refuted Myths to Help You Bust Through to Excitement, Variety and New Experiences as You Age
Effectiveness 101: Aim Higher, Ditch the Habits that Don't Serve You
To Be More Effective, Know What You're After and Why – That Means Core Values
Effectiveness 101: Let's Work on Your Personal Goals
To Be Highly Effective, Say Goodbye to Relationships that Take You Away from Who You Want to Be
Serious About Becoming Highly Effective? Seek Out a Mentor
27 Images Included, See Screen Shot: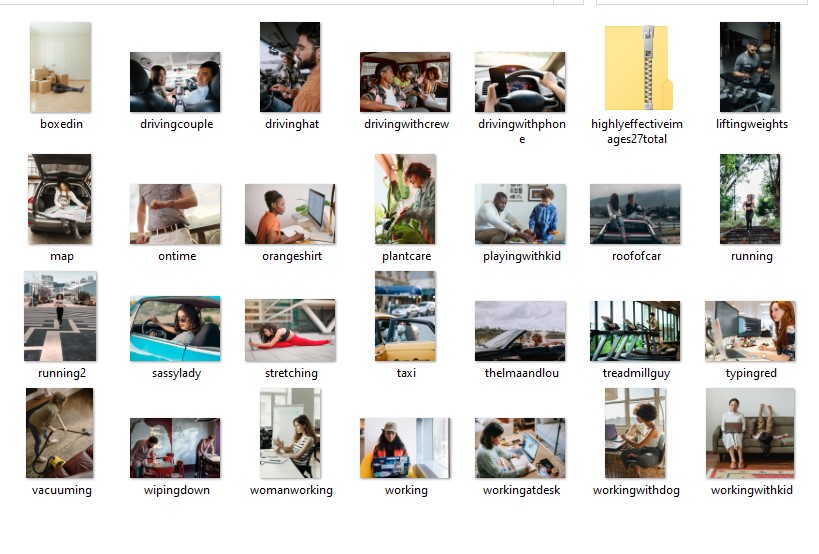 Screen Shot of the Written Content: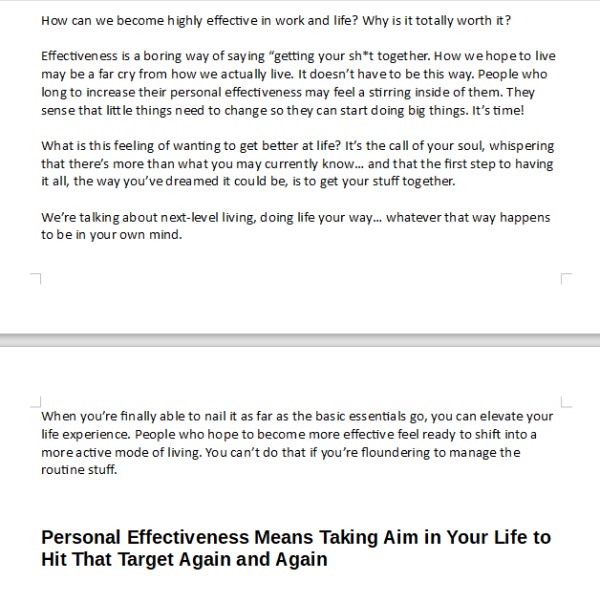 Here's Another Content Sample: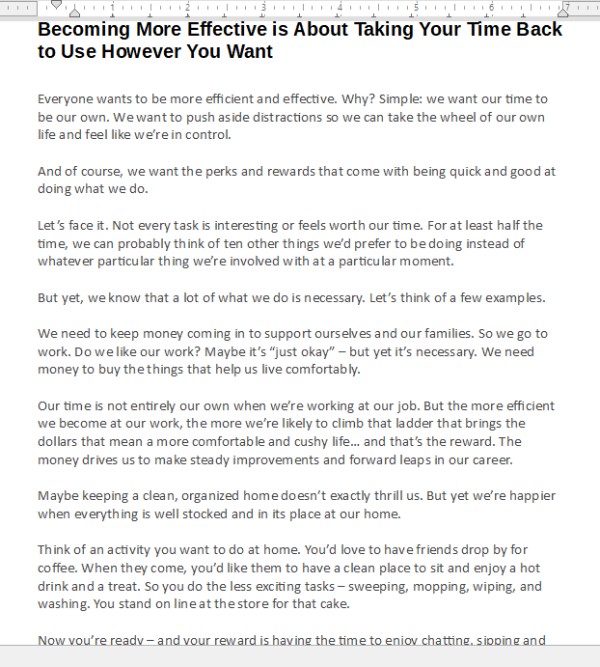 Here's how much you save:
| | | | |
| --- | --- | --- | --- |
| PLR PRODUCT | HOURS TO CREATE FROM SCRATCH | COST IF HIRING A PRO TO CUSTOM CREATE THIS | PRICE AS PLR |
| Habits of Highly Effective People PLR | 50 hours to write from scratch | 30 hours at $70 per hour = $2100.00 | This content is regularly priced at $57 so you get it for less than the cost of a self help course! |
This Digital Product is Offered as PLR: Private Label Rights Content. Use it to Create Profits for Your Coaching Business or Niche Website.


Create and launch digital products & coaching programs. Help people solve problems and live better, affordably.

Offer PDF courses by email or hosted privately.

Launch a multi-media course on a site like Teachable

Create a paid video course

Launch an email course or challenge.

Make into client learning materials.




Get new signups and connect with your fans and followers.

Offer an ebook, whitepaper, special report or series of tips as an opt-in gift.

Turn into an article feature for your email newsletter.

Use the content to make a short, free webinar to give your followers a taste of what's to come.



Grow your brand and increase your reach by publishing authoritative content.

Share as blog posts or web articles.

Post the articles on social media with a link back to your blog or sign-up page.

Make video talks, slide shows or tutorials to share on your channel.

Add to Pinterest pins to drive traffic back to your blog.

RULES: Edit, brand, copy, cut, paste, add to and change this any way you like. Do not publish originator's name. Do not resell as PLR. You may offer personal rights to your customers.
Work SMARTER, Not Harder

NO paying a writer to create this from scratch for hundreds of dollars

NO more slaving away at the computer for weeks and weeks to create this on your own

YES this can be branded with your name and business details. You can edit it, add to it, change it, and publish any way you like - give away, sell as an ebook, it's up to YOU.