NEW! Self Help & Life Coach PLR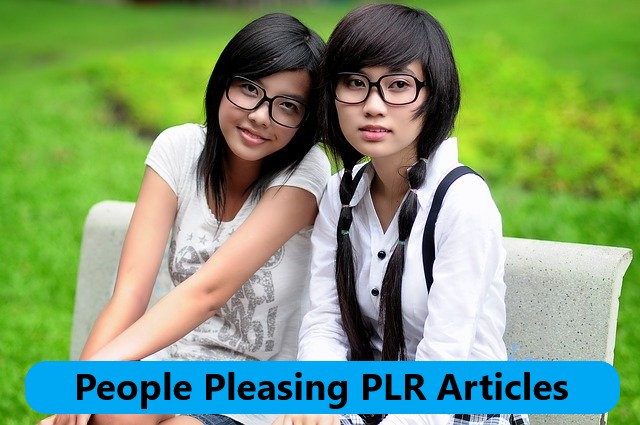 Are you working with people pleasing personalities in your coaching practice? There are the kinds of clients who feel that they must seek approval of others in order to feel safe and secure. They may be overwhelmed at all the promises they made to everyone else, neglect their own self care, feel used, under appreciated and undervalued. This content will help you help them create stronger boundaries and balance in their relationships!
What Audiences Will This PLR Content Work For?

Relationships

Mental Health

Life Coaching

Self Help

Home & Family

"For People Pleasers Who Want Stronger Boundaries" PLR Articles
Titles include:
1. Stop Being a People Pleaser
2. Is it Bad to be a People Pleaser?
3. Are You a People Pleaser?
4. Do People Pleasers Hold Themselves to a Higher Standard of Perfection?
5. Tame Your People Pleasing Ways by Discovering What You Need
6. Daily Mantras for People Pleasers to Create Balance in Relationships
7. Do People Pleasers Think Differently Than Everyone Else?
8. Practices to Put in Place to Lessen Your People Pleasing Tendency
9. People Pleasers Should Not Give Up on the World and Here's Why
10. People Pleasers and Codependence
11. Exploring the Reasons People Pleasers Struggle with Self Worth
12. People Pleasers Should Seek the Company of Gentle, Forgiving and Supportive Souls
13. Boundaries Pose a Special Challenge for People Pleasers
14. Tips for People Pleasers Wanting to Strengthen Boundaries
15. Ways for People Pleasers to Tend Their Own Spirit and Deliver Care to Themselves
Screen Shot of the Content: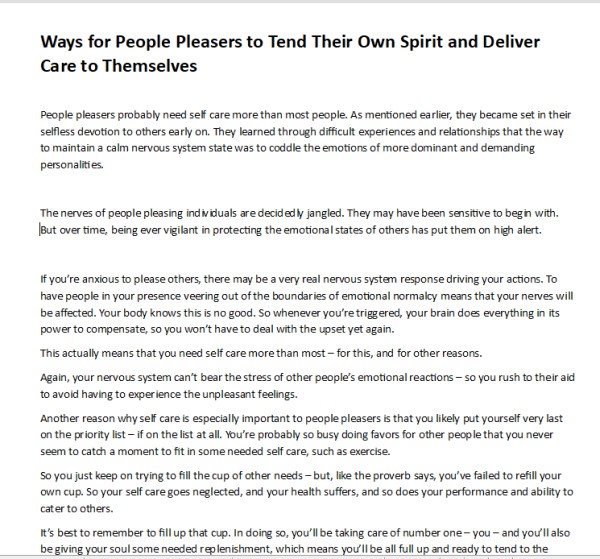 Another Screen Shot: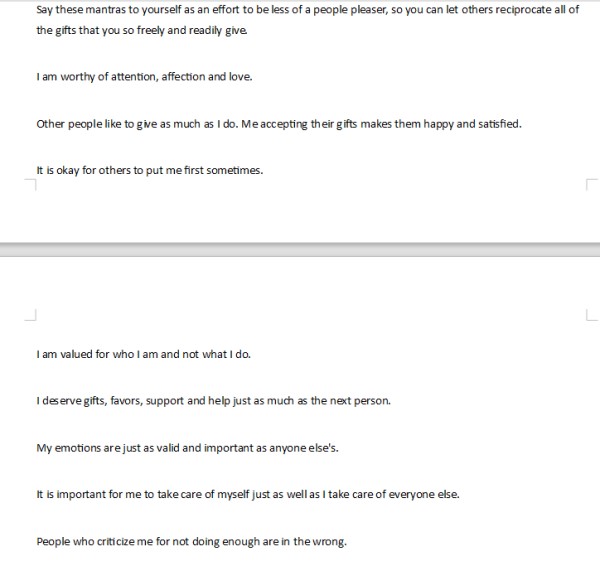 Here's how much you save:
| | | | |
| --- | --- | --- | --- |
| PLR PRODUCT | HOURS TO CREATE FROM SCRATCH | COST IF HIRING A PRO TO CUSTOM CREATE THIS | PRICE AS PLR |
| People Pleasing PLR Articles - 15 Total or 7K words | 30 hours to write from scratch | 30 hours at $70 per hour = $2100.00 | This content is regularly priced at $47 so you get it for less than the cost of a self help course! |