Tips for Best Use of PLR: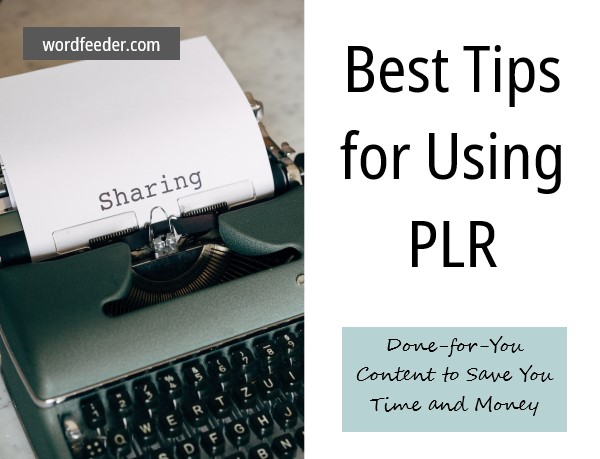 PLR content is perfect to check off all your digital product creation, web and social media marketing goals.
What to Do with PLR Content?
Grab a PLR article and pop into an email. Send it out to your list to warm them up to a new concept or theme for the month
Paste one article into a blog post. Add a 2-line company bio at the end. Include a call to action and link to a sign-up page.
Paste into a social media post. Give the call to action and include a link to sign up, make contact, etc. in the first comment.
Best tips for using PLR in the most professional and origial way possible:
Create a new title/theme if making a digital product or course to sell
Include unique images and formatting/style
Change headlines
Rewrite the first paragraph
Shift around the points
Delete what doesn't work for you
Add your own examples and ideas
Combine with other PLR for a more in-depth final presentation
Supplement your existing work with PLR content
Download articles to edit and create blog posts, ebooks for download, and more.