Best PLR Memberships on the Web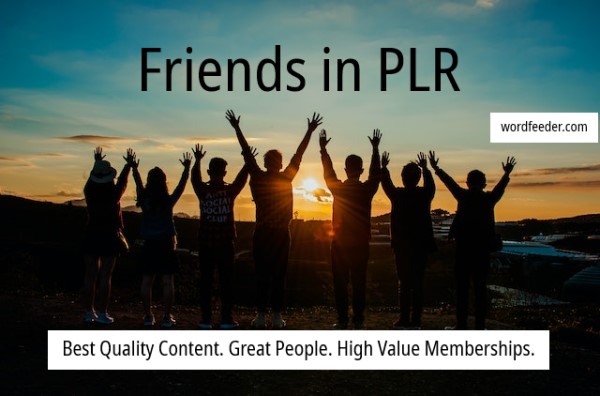 Want to get hooked up to some exceptional sources of PLR or private label content?
The challenge with purchasing done-for-you content or PLR (private label rights) products is that you never know what level of quality you're going to get.
A lot of marketers talk a big game but deliver a shoddy end product. So let's skip ahead to the ones who deliver the goods!
Here's What You Want in a Done-for-You Content Provider
Well-chosen content topics.
It's important to know what topics are on-trend with your audience. Some will be perennial favorites, but others, passe. Example: people always seem to want tips on positive self talk. So it makes sense to purchase good content covering that subject in detail. But something like the law of attraction... still has some life left in it, but not the big topic of intrigue that it once was.
Strong writing.
The style of the writing doesn't matter so much as the quality of the information. You can always tune up the content once it becomes yours to tinker with. You can change wording to make it more conversational, lively, modern, etc. But if you're having to come up with all the key points just to make it worth reading, then there's really no point in having paid for the content. I will ONLY recommend content providers whose writing meets my quality approval.
Reliable means of delivering the content.
A lot of content creators use Warrior Plus and JV Zoo as their chosen digital product platforms, and that's fine. Others run an Amember database on their websites. As long as the content gets from them to you with no issue, and as long as you have a reliable way of accessing the downloads, then that tells me you're working with a first-in-class provider.
Images that look good and present well.
Images are often included with the content packs that you find online. It's a good bonus item to have if you're looking to add articles to your collection. Once you have a set of articles on a single topic, you're going to need images that match the subject matter. Your blog posts and social media posts won't perform nearly as well without images, and it can be difficult to find the right ones that look good and come with PLR rights. So when I find a good source of PLR images, I'll be sure to send them your way.
Printables that are both useful and attractive.
I'm growing an appreciation for people who make printables. For a while, I didn't know what these were or why people would want to use them in their online business. But these actually make the MOST sense as far as private label and commercial resell rights. I've come to know a good bunch of printables creators who do a most excellent job making high quality digital products that you can monetize and share with your own customers.
Professional level of customer service.
Things can go wrong when you're ordering done-for-you digital products or logging into your PLR membership. Sometimes passwords don't work. Access to the content is denied for various reasons. There's a huge logistics thing happening behind the scenes that makes your content membership function correctly. So you want a content seller who's accessible and maybe even has customer service people on call to field emails, answer questions, correct mistakes and solve problems.
My Recommendations for the Best PLR Memberships on the Web:
Piggy Makes Bank - offering a smorgasbord of different types of content, from business articles to home and family content to health and wellness, inspirational and food PLR. I appreciate these gals because they keep it simple. Their customer service is excellent and if you want a steady flow of topics to blog about, owners Tracy and Susanne keep it coming. Over the past few years, they've developed some monthly memberships that you may want to look into.
Coach Glue - for outstanding Business Coaching Content, with some life coaching themes also. Nicole and Melissa and their team deliver content that will knock your socks off. Everything you could possibly want for your coaching business - from done-for-you planners, to coaching client starter kits, to client email templates to full courses that you can customize and launch in a fraction of the time that it would take to write and create from scratch. These ladies OWN the coaching content industry, there is no one better.
For Health and Wellness: Master PLR - You really need a certain level of talent to tackle health and wellness PLR, not to mention the wherewithall to take on some of the drier and more informational topics. Master PLR is run by a husband and wife team hailing from Australia, the O'Deas. They aim to please with ongoing timely content releases. If you intend to go big with a high volume health and wellness site, then sign up for Master PLR's content membership.
(Each link opens up to a new window, and you can sign up for each membership one at a time. These are my affiliate links, which is how I help support my family, so thank you so much for buying through me.)
For Recipe PLR and Cooking Tips: Kitchen Bloggers. These recipes are lovingly created from scratch and takes pictures that you can publish on your own blog, make video recipe tutorials, send out in your newsletter, create online cookbooks to sell or share, and much more.
Lynette Chandler's Thrive Anywhere - Printables, Planners and Done-for-You Journaling Content, all gorgeous and professionally designed. Lynette is an all-around marketing whiz, technical guru and consummate professional. This is private label and commercial resell rights digital content that you can turn into your own printable products to sell or share as part of your coaching packages.
Wordfeeder PLR. Of course, I might be bragging but Wordfeeder really does over-deliver when it comes to content that you can use to create and sell digital products. I can use some additional insights into running an email list... but I'm learning! The written content we provide shares information, provides details, delivers inspiration, teaches and instructs, and helps people solve problems. Those are reasons enough to start your membership and see what kind of content you can download to use in your business right now!
We'll be adding more favorite PLR product providers to this list. Stay tuned!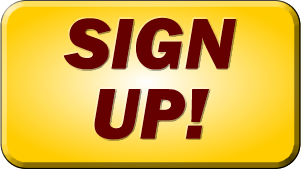 Sign up for our Business, Life Coach and Weight Loss PLR monthly memberships.
Use our content to create your next digital product!