Sales Funnel Fundamentals for Your Online Biz
Sales funnel confusion… it's more common than you might think. You're far from the only professional online who doesn't know the proper way to set up your sales funnels. In fact, I'm a long-time copywriter and I STILL struggle with coordinating all the elements of sales funnels. But with a little guidance and administrative support, you too can do like the experts, and start funneling profits your way.
Below, find the most basic, easy-to-follow, sales funnel formula for your future success!
Element 1: Your Online Sales Page.
This one obviously comes first. You might call it a landing page, or in the case of a free opt-in, a squeeze page. It serves one purpose—to get the reader to take action. Whether that's to buy a product or offer up their email address in exchange for a free gift, this is the gateway into your funnel. Everything that follows depends on this page, so you want to be sure you:
Include a clear call to action—"Buy Now" or "Click here to download this report for free"
Eliminate distractions—that means no links to other websites or even a navigation bar
Address the reader's pain points and how your offer provides the solution
Element 2: Your Confirmation Page.
Here's where we ask the reader to confirm their intent. For a sales funnel, this confirmation page might actually be your checkout page. It's where they enter their payment details. For a free offer, it's simply the page your email management system directs them to next. It's a holding page, if you will, while you wait for them to confirm their email address.
If you're setting up a free funnel, this page has great power—and you don't want to waste it!
Here is where you can offer an upsell, remind people to follow you on social media, and give them a peak at your other products and services.
Remember, though, that they will only see this page once, so don't put anything here that they will need to refer back to. That's what the thank you page is for.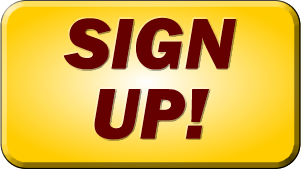 Element 3: Your Thank You Page
This is where they actually collect their downloadable item, or get information about how your product will be delivered.
Like the confirmation page, this is valuable real estate, so you want to be sure you use it wisely. In addition to the downloadable item your customer just purchased (or opted in for) you also want to showcase your other offers—especially those at a slightly higher price point. Here's why: the person looking at this page is a hot prospect. He or she is in a buying mood. You want to be sure to take advantage of that by putting your most relevant offers on this page.
To encourage buying, consider including:
A limited time offer—scarcity sells, so if you can legitimately limit sales to a few hours/days or number of units, then this is the place to do so.


A "no brainer" coupon offer—an insider's only deal can be a powerful motivator, especially if it's a fantastic price.


Extra, exclusive bonuses—give them access to additional products/services if they buy through your link on that page. These should be bonuses that aren't advertised on the public sales page for that product. Again—insider's deals are motivating!
Putting together a sales funnel isn't complicated—or at least it doesn't have to be. As your business grows and you have more products to offer, you can expand your funnel to include more upsells and downsells, but for now, this simple setup is really all you need.

Are You Passing Up Opportunities to Fill Your Funnel and Substantially Increase Your Bottom Line?
Master fundamental funnel traffic techniques to start attracting instant raving fans of your business so you'll have more sales conversions and less drop-offs
Gently guide your website visitors to the exact next thing they need and become their ultimate go-to expert along the way
Get week after week of positive response and engagement so your fans will be ready to pull out their credit cards again and again!
---
Learn more from the sales funnel master, Cindy Bidar. The Funnel Advantage is a great first step for you to begin profiting from your own, expertly crafted sales funnels.
---
With Coach Glue's FREE Content Repurposing Challenge
Challenge Yourself! Turn ONE Blog Post into SIX pieces of content to use in your next sales funnel. Coach Glue is currently running the 7-Day Repurposing Challenge for FREE. Click here to discover all you'll learn (AND all you're missing by NOT jumping on this incredible learning opportunity!) My fave reason to join in, below:
"Get in Front of 70 Million Viewers...Just by transforming your post into a shareable file and uploading it to a free website you've probably never even considered.  "
Sounds good? I thought so, too. Sign up here, there's no cost to you and this could be an awesome next step for you in your business!