Product Licenses Explained: What is PLR vs MRR? What About Commercial vs. Personal Use Rights?
Digital product sellers and internet marketers have discovered the vast profit potential in PLR or private label rights products. It's a major product creation time-saver, money-saver and publishing shortcut.
With PLR, you're not just purchasing a digital product. You're getting the license to change that product, put your name on it and sell it to the end user.
With private label rights products, you also get to pass on "lower level" rights to PLR products that you purchase and resell.
These types of rights include MRR (Master Resell Rights), RR (Resell Rights), GAR (Give Away Rights), PU (Personal Use), and CU (Commercial Use) rights.
When purchasing a digital product with the intent to resell, pay close attention to the types of rights that are granted with purchase. Some sellers sell at strictly one level of rights – PLR or MRR.
Other product creators offer a different price point for each type of product license. For example, some of the printables product creators whom I work with give two licensing options. Their customers can pay one price point for personal use only, and another for commercial use.
---
PLR: Private Label Rights
Things you can do with PLR-licensed products include:
Edit or change the product
Add your logo and brand name
Sell the product with personal use, giveaway, master resell and commercial use rights (you must specify the types of rights you're permitting with purchase of a license)
Private label rights products do NOT permit private label rights use to be passed along. So basically, you can't buy a PLR product and then sell the same product with PLR rights.
But you CAN sell it with giveaway and personal use rights.
Whether or not a PLR seller offers MRR rights depends on the license that's included with the digital product. Read the license agreement before proceeding.
---
Master Resell Rights (MRR)
Master resell rights products give the person who purchases the license permission to resell the license to the product AS IT EXISTS.
You may not edit or brand the product, but you may resell it.
MRR products often come unbranded in PDF format.
They may also be branded. But as the master rights reseller, you're basically agreeing to resell but keep the originator's branding in tact, as well as any affiliate links that may be included throughout the document.
---
RR: Resell Rights
A resell rights license to a product means that you can resell it to your own customers as-is. You may not pass along a MRR (master resell rights) license.
You ARE permitted to pass along resell rights, giveaway rights, personal use rights and commercial use rights.
You may not edit or brand the content of a resell rights licensed product.
---
PU (Personal Use) Rights
Personal Use Rights grants a license to personally use the product, such as for learning or for teaching.
An example of this is a life coach who purchases a set of articles to work with clients on a specific problem, like obsessive thinking. The coach does not have the license to resell the product or edit and then resell it.
Copies of a personal use rights product may not be distributed.
---
GAR or Give Away Rights
This type of product license grants the purchaser the right to give away the product. That means you can use the product as a lead magnet or opt-in gift and give away to subscribers. Give Away Rights does NOT permit editing or branding of the product.
You may not resell GAR products, unless otherwise stated in the licensing agreement.
---
CU: Commercial Use Rights
With a CU or commercial use license, you can distribute and sell the product commercially. In our digital product agreements, we make sure to state how and where you can do this.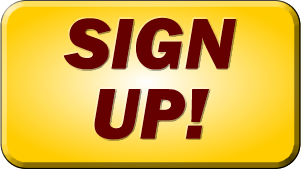 Sign up for a free Basic PLR Membership now.