How to Sell a Coaching Workshop While Doing Minimal Work - Plus, Grab This Rebrandable Content for Less Than $97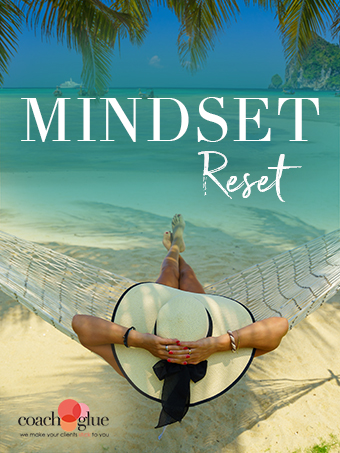 Hi, friends! Ooh, I love it when Coach Glue breaks out with an amazingly great offer on one of their rebrandable, sellable coaching workshops.
Here's one that's perfect for creating poolside profits this summer: the Mindset Reset Workshop. You'd pay thousands to have a copywriter and designer create this individually for you from scratch. But this week, you get to save a ton thanks to their low, limited time only price point of $97. YES, that's a whopping $200 off!

Why not jump on the offer, and with minimal online marketing effort, you can make back your investment immediately and then watch your income steadily climb. This is extremely high quality business coaching content that you can publish as your own, brand after your own business, and start making money ASAP by sharing with excited and delighted clients, fans and followers.
"Mindset Reset" 4-Module Workshop Content: Take a Look at All You Get for Less Than $100
Here's what you'll get when you take immediate action and grab that low price for an entire, information-packed, brimming-with-ideas-and-motivation workshop that you can set up to sell online and start profiting from immediately.
You'll Get an Entire Workshop with 4 Training Modules + 4 Fast Action Plan Worksheets & Exercises + 4 Program Accelerator Checklists + 4 Sets of PowerPoint Slides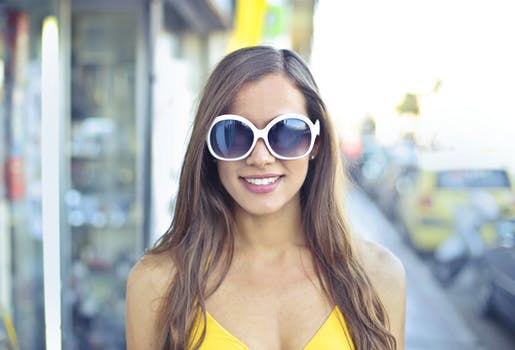 Modules include the following:

Module 1: Ditch Everything (and Everyone) That Brings You Down
What to outsource, what to delegate

The biggest productivity suck and how to stop doing it

Setting strong client boundaries (and personal ones, too!)

Nipping toxic relationships in the bud

Limiting exposure to energy vampires at work and in your personal life

Module 2: Count Your Blessings
How to get a gratitude mindset that keeps you keepin' on, even on the not-sogreat days.

Put the rose back on the bloom, even when times are tough

2 proven tools to keep your vibration high even through overwhelm and chaotic situations

How to raise your spirits instantly

Using gratitude to beat depression - yes, it's a little Jedi mind trick that really works

10 powerful benefits of the gratitude attitude - it works on your body, mind AND soul!
Module 3: Be Enthusiastically Authentic
Love who you are, share the real you with the world… and business will follow!

Explore the fine art of discovering your own voice - and speak out loud and strong in all social media, marketing, online and in-person venues

Pick and choose the tips that you find from other experts online - and use ONLY the advice that fits with who YOU really are.

Tap into your own authenticity

Permit your own story to become your own, strongest selling point, attract clients who truly respect you.

Be yourself, be natural… and don't ever try to be someone you're not

Set up communication boundaries to keep both you AND your clients happy
Module 4: Build a Business You Can Love Again
Module 4 helps you assess your business persona to see if it's time for a branding and program facelift. Learn…
Whether or not your ideal client has changed, and if so who you should be marketing to

How to give your existing programs and offers a facelift and a whole new angle to attract new prospects who are both excited and delighted at your offerings.

How to give your knowledge a powerful booster shot and invigorate yourself in business all over again.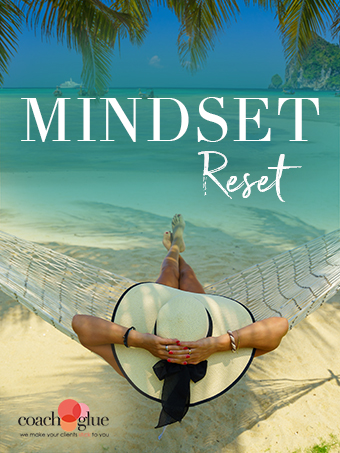 There's a ton of terrific content included, all ready for you to brand with your own business logo, images, and more. And just think, this workshop does double-duty because not only will it inject excitement back into business for your clients and fans… but you'll get a big dose of enthusiasm for your own business, too.

Please note, the above descriptions of all 4 modules have been reworded by me. Here's the page where Nicole and Melissa share all. Order at the bottom, and remember, this deal won't last, so if you want to sell a beautiful workshop and do minimal work at a very reasonable price… THIS is your chance!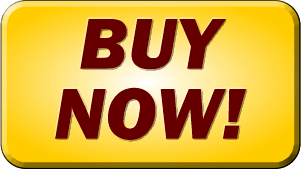 "Buy Now" opens up to the sales page on Coach Glue's site, where you can learn more and order if you like.

Make some great bank this summer, kickstart your biz, attract your perfect clients, and start conducting business with your whole, beautiful soul. You and your clients can work on it together. Wonderful workshops like these make it all possible!