How to Launch a Gratitude Challenge During Thanksgiving or Christmas Season | Done-for-You Coaching Content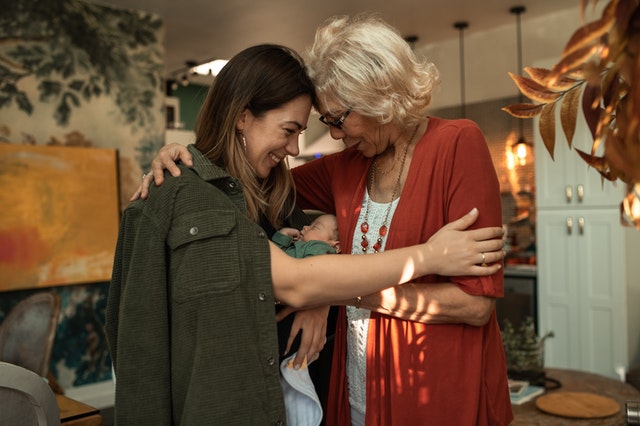 Hey, friends! I've included quite a bit of valuable info for you in today's article, so you might want to copy and paste all of this someplace to store the information. I'll put it on my Wordfeeder blog later too, so that if you lose track of the details I can keep it for you in one place.
Here's a quick tutorial of how to launch a gratitude challenge.
Give your readers a taste of what's to come. Start publishing gratitude articles on your blog, social media and in your newsletter.
Set up gratitude articles and journaling exercises (your content is already written if you purchase the Wordfeeder Attitude of Grattitude 30-Day Challenge) in some or all of the following ways:
As an autoresponder email series
As a PDF ebook that clients can automatically download
As a course that you offer the link to, such as on Teachable
Get your Gratitude Challenge Sales Page ready.
Tell readers and what's included and the benefits. Add an order form and set the product up to sell and download automatically upon purchase. Offer a discount.
Drive signups to the challenge
by sharing a sample opt-in gift and publishing gratitude content. Share links to your sign-up form.
Also create a special Facebook group for participants in the challenge to share their journal entries, if they like. Commit to leading a writing exercise a day for 30 days... or not (this is optional, you can just offer the challenge by email alone too.)

Thankful, Grateful, Blessed - 15 PLR Articles Email Series
Coming soon to your paid Life Coach Monthly member account OR available ala carte with a coupon. Here are the article titles I'll be writing to:

1. Thanksgiving is More than an Afternoon of Eating
2. Into the Spirit of Giving Thanks
3. Being Thankful is Good for Your Health, Here's Why
4. Getting into a Gratitude Practice: Nightly Ritual
5. Simple, Daily Joys to be Thankful For
6. A Simple Gratitude Ritual for the Nightly Dinner Table
7. Seeking to be Grateful Even in Difficult Times
8. Thankfulness is Contagious, Pass it On
9. Cultivate a Grateful Mindset in Your Kids Sets them on the Path to Happiness and Contentment
10. Thankfulness Does Not Mean Complacent. You can be Grateful Yet Still Strive for More
11. Thankful for Difficult Moments, for the Lesson Will Bring You Strengths
12. Thankful for the People Who Hurt Us, for They Made You Powerful
13. Thankful for the Moments Between the Moments
14. Grateful and Blessed to Have So Many Choices
15. Write an I Love Life List: Let Your Gratitude Flow!
Why More Gratitude Content?
You may wonder why you'd need more gratitude content in your member area when we've already provided it in past years. (In case you missed it, Our Life Coach PLR Monthly VIP Access Option gives you ALL the content released in 2019 and 2020!)

The need for topic-specific articles never stops. The content on your website may start ranking high for a specific keyword or phrase. Then it gradually sinks in prominence as other publishers enter the fold using the same words, and as time passes. So you really must continue publishing articles on a single topic even if you feel like you already talked about that. Unlike a book, must people won't read everything you publish on your website in one sitting. Instead, they'll be surfing around and then land on your article. From there, they might sign up for your list or purchase a digital product.
It's gratitude posting and course launching season
If you have already created an ebook or journaling course from gratitude content offered here at Wordfeeder, then use new articles on gratitude that we add to your member area to publish on your blog. You should have the link to your gratitude course featured prominently so that people can purchase it. You should also upsell to it in your emails that you send out.

So in the case of wanting to sell a gratitude journaling challenge, set up the product to sell. You can offer it as an email series, ebook or both.


Write a sales page advertising the challenge. Offer reduced pricing.

You can also do something like go the extra step, and open up your Facebook group to taking the challenge together and comparing what everyone's written in their gratitude journals, after they sign up.

Meanwhile, use the new articles from your member area to post live and help get you more sign-ups from people who want to increase feelings of gratefulness.

Publish some of the articles in your blog.

Publish those same articles or different ones, as email teasers to capture interest from your list.

Also post some on social media.

Everywhere you post gratitude articles and tips, you can share a link to the sales page where you invite people to sign up for your gratitude challenge.


Can you do this for your business mastermind group? Sure, why not? It's a fun way to connect people, and that's something we really need in the information age. Social media shouldn't always be about talking "at" each other, posting pictures and words and giving an empty thumbs-up.

It should be about connecting, and a gratitude challenge will help you do that. Connecting is what people really crave. So when you write about wanting to spread gratitude, you should really feel like throwing your whole soul into the effort. Someone will catch your enthusiasm and engagement.

Bring them into the moment and let them know that they're valued, that there are opportunities here for them - meeting new people, sharing their ideas, getting their brand out, coming away feeling satisfied and whole.
Where can you get a really terrific gratitude journaling challenge? Right here.
What if you already ordered this content but never used it? This could be the year you pull it all together and run a gratitude challenge! Check your member area for the 30 Days Thankful or Attitude of Gratitude 30-Day Journaling Challenge. Yes, they're two different challenges, each uniquely written.

We're running 40% off our Attitude of Gratitude 30-Day Challenge (and holiday stress articles if you want to get ahead of yourself)! You can see that right here.

If you want to stock up on past content packs from 2019 and you are NOT already a Life Coach Monthly VIP member, explore all that's offered and order these in bulk: Life Coach PLR Monthly VIP Access Option. HUGE VALUE on this! If you're not sure if you already are life coach VIP, log in and check your member area. One pack you'll have is Increase Empathy, Fight Less, Love More. That is at the top of the list under your Top Menu >Life Coach PLR Monthly >2020 Releases.
Finally, here are some course and ebook-selling resources for you:
You can sell ebooks right from Aweber now. It's a new feature of their membership. They offer permission based email list management services and tools including list segmentation, subscriber management, newsletter design templates, HTML and plain text email broadcasts, email autoresponder setup, and digital product selling.

You can also sell ebooks via e-junkie.com. This is a simple digital product store that works in conjunction with PayPal and is EASY to set up each ebook for automatic purchase and download via email.

To sell a course, your best bet is Teachable. I've done a test of this program and it's really complete. Your course can include any of the following file forms, all accessible from YOUR admin area and then when your customers check out they get to see and work with the very same files:

PDFs of the written portion that you develop

Video files of tutorials and slide shows that you create

MS Word files of client assignments, including journal prompts, questionnaires, assessments, goal planners, worksheets and writing essays that you prepare for them

Image files of helpful pictorials and diagrams that you include


​​​​​​​Quizzes that are built right into the Teachable platform that you configure for each course
​​​​​​​Teachable is SO intuitive and all-inclusive.
Try their amazing free trial, just start an account and then get some practice in by launching and selling your first course to TEN people of your choosing. Once you do this, you'll know exactly how to create brilliant teaching materials that offer your clients myriad ways to learn.
What is the Wordfeeder content release schedule?
Wondering what our content release schedule is at Wordfeeder? We offer 3 done-for-you content memberships: Business, Life Coaching, and Weight Loss. We also release additional content on miscellaneous topics as time permits. Example: I've been thinking about a Weird Old Home Remedies that Really Work content package for my health publishers. I'll tell you more about that in an other email.

Let's talk about our 3 PLR monthly memberships in case you're missing the HUGE value. You still have time in Q4 to launch! This is the spending time of year. DON'T wait until stingy January and February. The time to put yourself and your products out there is NOW.

Each month, I release a new set of 15 articles OR a minimum of 7K words of content on a specific topic for EACH of the 3 membership types: Business, Life Coach or Weight Loss.

(Note: Sometimes the Weight Loss membership contains recipes and Amazon product descriptions that I rewrite so they'll reflect as unique content - plus those Amazon product descriptions are just sometimes not very relevant.)

The monthly topics are planned in advance to some degree, but subject to change as necessary. I try to release content that will work for the coming season. Example: July's release for the weight loss monthly was Weight Loss Tricks for Halloween Season. If you're current with your member dues, this content is inside your member area now. You can turn it into blog posts, an ebook or emails for your readers to learn from.

For the life coach PLR monthly, I'll be doing a Gratitude theme for October's release. That way you'll have November and December to push that content out and help your people get into a thankful mindset.
Thanks for reading this. I know it was long, but I think the advice and resources will help you start to seriously create profits as a coach.

Dina at Wordfeeder PLR