Fall and Holiday Planning Content with Private Label Rights. Use These Images in Your Marketing and Publishing Tasks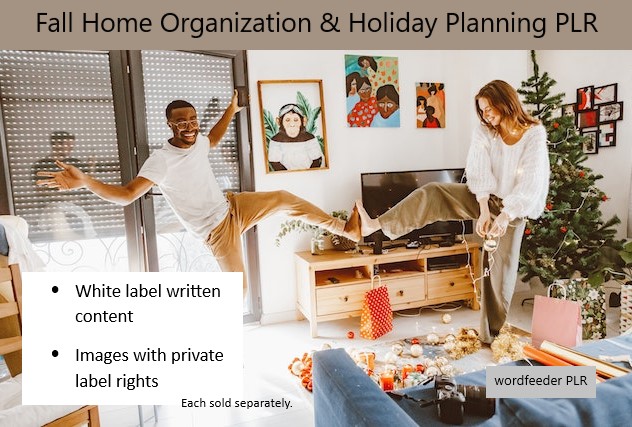 Hello, busy bloggers! It's Dina from Wordfeeder here. I derive joy from the simple things. Do you do this? One thing that satisfies me is my work.
The thought that I am uploading lovely content to the Wordfeeder member area, and you are taking that content to use in your publishing life. Yup. I really do love what I do. Are we working together to share useful info and create a positive experience for the world's content consumers? I sure hope so.
Fall and the holidays will be here before you know it. The publishing theme is planning and organizing. Your readers will need tips, guidance and inspiration. Will your content hit the social networks to get you new sign-ups and sales?

I like to visualize that the awesome content that Facebook and other social media users will see this bustling holiday season will flow from me to you to the world. That's enough to get me fired up and producing, how about you? You want them to see you on Facebook, love what they read, sign up and order your stuff! That's how it goes.
Fall Organization and Holiday Planning Images for Instant Download. Option to Purchase Written Content to Match.
In case you missed it, we have a budget-friendly, mom blogger, family and simple living themed content club that's just $5 to download lots and lots of content. It's the $5 Pot Luck PLR Club. You may or may not be a member. You may be an expired member! Not sure, but don't miss what I just added that's ahead of the fall and holiday planning game. 

Are you up to date with all of your downloads from the Pot Luck PLR Club? The content library just keeps growing. I just added some holiday home organization themed images. 
Download the Home Organizational and Holiday Planning PLR Images now. We have written content that goes with these, too.
The Fall Home Organization and Holiday Planning Images can be yours when you sign up for the Pot Luck PLR Club at Wordfeeder.
The Pot Luck PLR Membership works for "mom bloggers, food bloggers, home and family bloggers, frugal living, simple living bloggers". Wellness and self-care tips will at times be added to the membership. Bits and bites of content are added throughout the month.
These images can be used with the "Get Way Ahead of the Holidays" written content (6500 words, sold separately) OR in your own projects.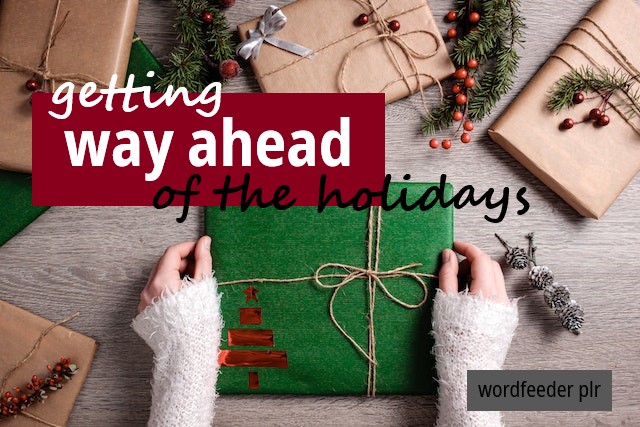 It's your choice! Order either or both of these to help you in your quarter 4 publishing.
Sign up here to activate the Pot Luck PLR membership. Written content is not included with this membership due to the extremely low price.
Contact dina@wordfeeder.com with any problems.

Thanks and have a great day!
Dina at Wordfeeder PLR