Meet the Team: Wordfeeder PLR Writers and Designers
Use coupon code TEAMSPIRIT to enjoy 15% off any of the below featured PLR packages written by my team of wonderful writers
Ever wonder who comes up with the brilliant thoughts, carefully researched information and inspiring bits of wisdom that go into every article, ebook, blog post, social blurb and online course that we create for you at Wordfeeder? Meet the minds and hearts behind the words.
Wellness and Self Help Content Writer, Mary Walker-Golden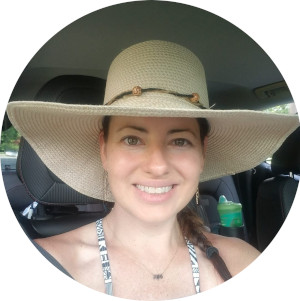 I've been wishing that a strong health writer would fall into my lap so that we can continue to have informative health and wellness and natural health articles readily available to Wordfeeder members. Say hello to information powerhouse and my go-to expert on all things holistic healing: Mary Walker-Golden.
A certified yoga teacher with a huge heart, giving spirit and blessed with a healing gift, Mary writes natural health content that educates, inspires and informs. She brings vast knowledge of human anatomy and is well versed in topics such as yoga, meditation, essential oils, massage aryuveda, breathwork and wellness in general.
Look to Mary for a strong health writing voice, articles backed by formal education and research, and just a great flow to the work she produces.
You'll find Mary's writing talent living in these PLR packs: Breathe in Better Health, 8 Dimensions of Wellness and Awareness. I'm looking forward to receiving some articles soon from Mary covering Essential Oils, and Chakras. Sign up for our free Wordfeeder membership and I'll email you as soon as they're ready!
Business and Life Coaching Article Creator, Deepak Morris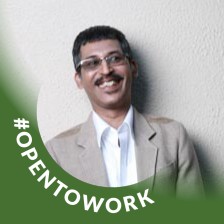 Deepak is the newest addition to the Wordfeeder freelance writing team who has been around the online business scene for several decades. He's a bright, intelligent, web-savvy individual whose talent brings marketing communication to life.
Deepak's tireless work ethic, diverse life experience and impeccable writing skills lend a strong voice to the content we offer here at Wordfeeder. His content blends a no-nonsense approach with commonsense advice, and carries a crisp, optimistic tone throughout.
A willingness to try new things and a head for tech-related tasks make him the perfect person to write instructional and informative tech-toned web copy. Kind and empathic, Deepak's writing lends itself to mental-health related topics of a sensitive nature, without going overboard.
His writing prowess shows up our 2023 life coaching articles on How to Beat Bullies, Make Money as a Writer Online, and 2022's weight loss article pack, Health and Fitness for Busy People.
Mental Health Content Writer, Stephanie Watson-Barry
Stephanie is an expert writer and seasoned web content creator who specializes in articles and ebook content covering relationships and mental health to name just two topics she can write to with speed and ease.
Quick turnaround of info-rich, original content is the hallmark of Steph's work, making her one of the most sought-after writers in the PLR world. She is open-minded, kind-hearted, and lends an intelligent and forward-thinking perspective to every piece of content that she creates.
Sample a taste of Steph's brilliance in our Raising a Compassionate Child PLR pack of articles. Or, let Steph's good advice help your readers survive potentially awkward social scenarios; her high quality social anxiety articles work perfectly as ebook or ecourse content.
Home, Family, Weight Loss, Dog Content Writer Dee Power
A published author living the nomadic lifestyle with her business partner hubby and faithful dog, Dee has decades of writing experience across a multitude of specialty areas. She's my PLR go-to gal for common-sense advice and tips.
I'm always amazed at how quickly Dee comes up with creative holiday craft ideas, sensible health & dieting tips, sound business advice, and home remedies. If you love meaty articles that pack tons of ideas into a small space, give Dee's PLR packs a whirl. Your home and family, health and wellness, and business readers will love them, too!
Happy, Healthy, Fit and Well PLR has Dee's mark of ingenious all over it! And don't miss Dee's dee-lightful homemade dog food recipes with PLR rights to sell as your own.
Self Help, Wellness Writer Carol Owens
Carol Owens' writing style conveys her grateful, gentle spirit, along with a special talent for bringing peace and comfort to the hearts of others through encouraging words. Her positive spirit shines through in the content she wrote for Getting to Know Me All Over Again and Back to a Happy Marriage and Life.
She has contributed several essential oils article packs to Wordfeeder, and is also adept at creating inspired content that coaches and creative muses would be pleased and proud to add their special touches and publish as their own.
Find Carol's special talent in our Essential Oils Make Your Own Bath Products PLR or Slow Cooker Recipes PLR.

Wordfeeder Designer 'Chele Neisler
'Chele is a talented graphic artist especially gifted in pairing just the right images with clever wordplay and inspired, thought-provoking written sentiments. A truly impactful person who gives each project her all, 'Chele's upbeat personality and delight in the details come across in every project she touches.
I'm blessed to have partnered with 'Chele on the beautiful, custom-created "30 Days Blessed This Christmas" and "Attitude of Gratitude 30-Day Challenge."
She is also backed by a team of young talent - her own family, who help her put together the incredibly high quality graphic and video PLR packages that she sells on Pep Talk PLR.

Wordfeeder Designer Shannon Smith
Shannon is a multi-talented, hardworking and humble person whose playful approach to life and positive spirit come across in the beautiful social graphics that she creates for other web business owners to affordably purchase as PLR.
She also happens to be wicked smart and tech-savvy, so if you need a Wordpress whiz or design guru backing your projects, Shannon's your girl.
Her talent can be seen in the Halloween/Autumn images pack that we teamed up on. She runs a high-value image content monthly membership, for coaches in need of professional quality images to use in their social media, blogs and more.
Check out the Social Images Monthly Club from Shannon at Appetite for Design!
Wordfeeder Owner and Chief Writer, Dina Gio
That's me - owner of this website, long-time copywriter since 1996, feisty free spirit, blurter of truth, and hardworking mom juggling my home biz with everything else. My writing can be found in the bulk of the article packages offered here on Wordfeeder. As this business grows, I'm relying more on other people's talent to help get more content out to you in less time.
Every piece of content that we offer here must pass muster with me before it hits your member area. The topics we write to are those near and dear to my heart - holistic and natural remedies, coaching and journaling courses (I'm at my best when EMPOWERING others through writing!), simple living, positive psychology. Online business excites me so much that I spill every trick I come across, and give away lots of free and valuable advice for other peeps out there who want to do what I do.
You'll find a little bit of my own soul tucked away inside of Wordfeeder's Believe in Yourself! Empowerment Course PLR. And add a dash of Dina to the 30 Days of Keto Meal Plans PLR package that's primed to become your next best selling low-carb ebook!
Enjoy 15% off any of the above listed PLR packs from my writer friends... use coupon code TEAMSPIRIT at checkout to get your discount!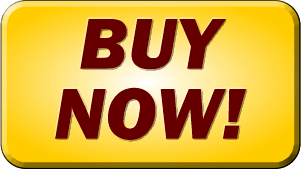 "Buy Now" opens up to a checkout area where you'll see select PLR packs written by my friends and me.
Pick up your FREE PLR articles for instant download when you log in! Just look for FREE PLR in the top menu and you'll find them.