PLR Articles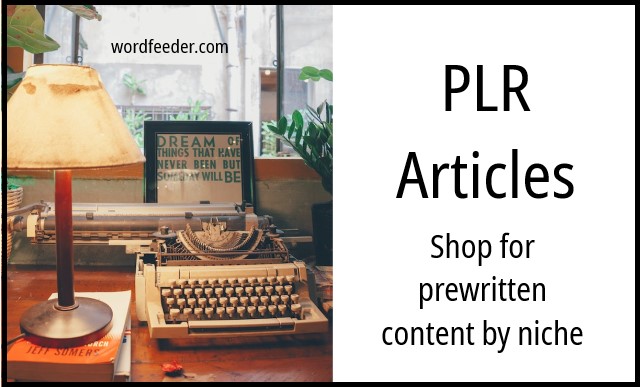 At Wordfeeder, we offer content known as PLR - or private label rights content. If you've never used PLR articles before, they're a major money-saver, time-saver, and lifesaver for your business.
How to choose, purchase and use PLR articles for your publishing needs?
Identify the niche you need content for. We create article packs based on topics people want to learn about, and pressing problems they need help sovling.
Click on your niche, below. Explore the various PLR article packs we've releasd for that niche.
Add as many as you need to your cart. Check out, then check your email. Fresh content has arrived!
Edit it, brand it, add to it, change it, publish it any way you like. Offer personal use rights to your readers. Brilliant! Pocket-book friendly. And best of all, you create profits for your business while helping people.
Shop for PLR Articles from Our Menu of Niche Categories